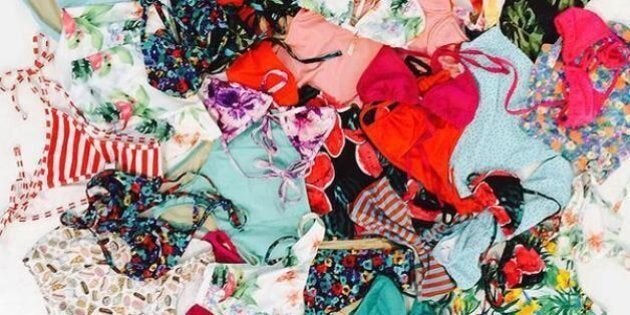 American Apparel is embroiled in yet another controversy -- but this time it's not for its finances, ad campaigns or Dov Charney. Instead, it's for one of its bikinis.
A 30-year-old barista was asked to leave a Philadelphia public pool last week after a security guard deemed her swimming attire inappropriate. Though the city's Parks and Recreation department only requires its swimmers to wear a bathing suit in the pool, Lisa Conn was told she could not take a dip wearing her "bra and panties."
"I insisted it was an American Apparel swimsuit."
According to Conn's retelling, she was wearing a watermelon-print bandeau top, and bikini-style gold bottoms. She later posted a photograph of the ensemble to her Twitter page.
But, Conn claims the harassment did not end there. The presiding security guard asked the male lifeguard on duty to check the label of Conn's briefs, which read, "AMERICAN APPAREL SWIM." After passing this unusual swimsuit inspection, Conn jumped in the pool, only to be "ridiculed" further.
"He told everyone that I was swimming in a bra and panties," said Conn. "I finally left, asking for his name, which he refused to give me. I came in smiling and happy and left on the verge of tears."
Undeterred, Conn visited a different public pool the next day, in the same swimsuit, only to be met by a similar grievance. This time, a male supervisor would not let Conn enter the pool, due to concern her bra and underwear-like ensemble would violate the city's health code. Even after a female lifeguard examined Conn's swimwear tag, she was still not allowed to jump in and enjoy the water.
"I am flat-chested. My two-piece reveals nothing," said Conn to Philly Mag. "I don't know if this is a bullying thing, a race thing, or humiliating women for the sake of it. But I pay my taxes and I love my pool. I don't want any woman to be made to feel the way that I feel."
The next day, Conn says she attempted to report her grievances to the city, and even a local councilman, but to no avail. At one point, she says she was given a fake name for one of the supervisors involved in her ordeal. Meanwhile, Philadelphia's Parks and Recreation aquatics co-ordinator simply dubbed the occurrences as being "unfortunate," and confirms Conn did not violate the city's rules.
However, Conn's story did get the full attention of American Apparel. The brand posted this tweet on Saturday, writing, "Hey Lisa, glad we got in touch. Keep an eye out—you'll be swimming in AA gifts soon!"
Since then, Conn has also spoken out against imposters, who are reportedly seeking to benefit from her "humiliation" on Twitter, writing: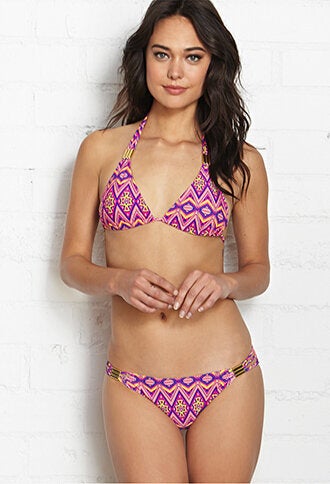 Best Bikinis For Summer