Former Conservative cabinet minister Lisa Raitt is giving up her finance critic role to prepare for a possible leadership bid.
Raitt, who represents the Ontario riding of Milton, took to Twitter Friday to share the news and thank interim Tory Leader Rona Ambrose for letting her serve in the prominent position for almost a year.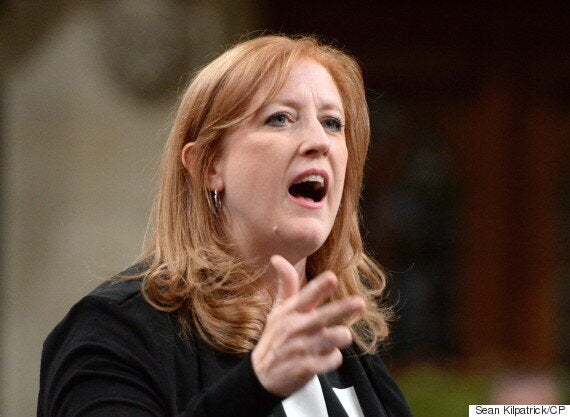 Conservative MP Lisa Raitt speaks in the House of Commons on Oct. 4, 2016. (Photo: Sean Kilpatrick/CP)
"Ensuring the government is held to account for our economy is the most important role for our caucus and that has been my top priority," Raitt wrote.
"To ensure full attention, I am stepping aside as Finance Critic while I continue discussions on the future leadership of the party."
Raitt was first elected in 2008 and served as minister of natural resources, labour, and transport under former prime minister Stephen Harper.
Born in Cape Breton, Nova Scotia, the 48-year-old has positioned herself as a vocal champion of Atlantic Canada issues, including the possibility that the next Supreme Court judge will not be from the region. Liberals, she charged in August, treat Atlantic Canada like a "backwater place."
Tories currently do not hold a single seat in the region. Prominent East Coaster and former minister Peter MacKay has already ruled out running for the leadership.
Questions about her French
Some have raised questions about Raitt's ability to fluently speak French. Though the MP has reportedly been brushing up on her skills, Quebec MP Pierre Paul-Hus told The Huffington Post Canada last week that Raitt's French isn't very strong.
Raitt also revealed last month that her husband has been diagnosed with early onset Alzheimer's. In a moving speech to the House of Commons, Raitt urged colleagues to speak openly about the disease to "get past the stigma."
There are six official candidates in the race: Quebec MP Maxime Bernier, Alberta MP Deepak Obhrai, Saskatchewan MPs Andrew Scheer and Brad Trost, and Ontario MPs Michael Chong and Kellie Leitch. Ontario MP Tony Clement quit the race this week.
Ontario MP and former veterans affairs minister Erin O'Toole is expected to announce his bid Friday, while Quebec MP Steven Blaney is reportedly on the cusp of jumping in.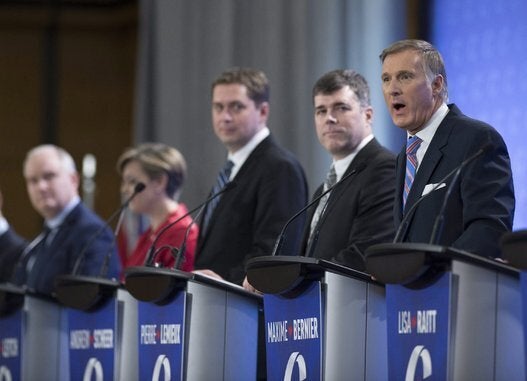 Conservative Leadership Candidates