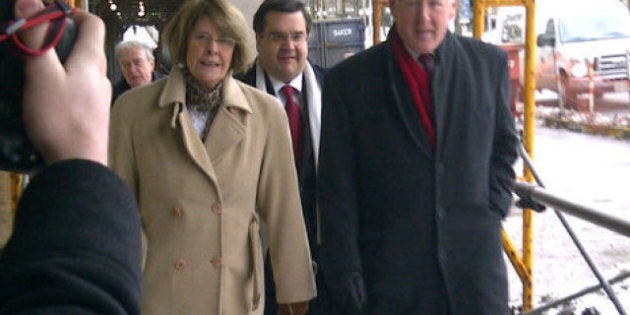 A newly elected NDP MP Lise St-Denis joined the Liberal caucus Tuesday, in a surprise move that the NDP said showed blatant disregard for democracy.
The backbench MP, a retired school teacher, told reporters she could not imagine spending three more years in the Commons listening to her party propose ideas she disagreed with.
She pointed to policy differences on the NDP's refusal to extend the military mission in Libya, its desire to abolish the Senate and its opposition to private and public partnerships on infrastructure projects such as Montreal's Champlain bridge as areas of disagreement.
"I am in the Liberal party because its direction on social policy, on job creation, on external affairs and on the environment appears to me as being able to generate hope for all people living in communities in my riding," she said at a news conference.
Noting that she had not been given a critic portfolio and had had a lot of time to listen to the debates in the House, the MP from Saint-Maurice — Champlain said she decided while sitting in the back of the chamber that the Liberals' policies were better developed and more thought out than those of her own party. St-Denis added that she didn't think the situation would change, despite the fact that NDP members will select a new federal leader in two months time. St-Denis has publicly endorsed leadership candidate Thomas Mulcair.
"It is a decision that is very disappointing," Mulcair told The Huffington Post Canada in an email.
Despite running earlier for the NDP in 2008 and spending 10 years volunteering for the New Democrats, St-Denis candidly told reporters she never expected to be elected as an NDP MP this spring.
Her constituents, she accepted, had voted not for her but for former NDP leader Jack Layton. But Layton has since died and St-Denis said she hopes voters in her riding will now accept her decision to join the Liberals' team.
"They voted for Jack Layton. Jack Layton died," she said bluntly.
NDP MP Guy Caron said it was "regrettable" that St-Denis was using such an argument and that, in his opinion, Quebecers had voted not just for Layton but the values he championed.
"Her decision is obviously disappointing but that is her choice," Caron told reporters after St-Denis' press conference.
St-Denis was not front-bench material and had difficulty adjusting to political life in Ottawa, Caron said, suggesting the Liberals had inherited one of their weakest MPs.
"We'll leave it to the Liberals to find out," he answered when asked how much of a loss her defection would be for the NDP caucus.
Still, the NDP believes Tuesday's defection means St-Denis' Mauricie constituents are being cheated of the NDP representation they voted for this past May. The Liberals came in fourth in her riding.
"Changing political affiliation is a blatant lack of respect for democracy. It encourages cynicism towards politicians," Caron said. "If the Liberals think it is what the voters of her riding want, we challenge them to run Mme St-Denis in a byelection."
The NDP has long held that an MP who is elected under one party banner and crosses the floor to join another party should resign his or her seat and run in a byelection. The NDP has introduced legislation 10 times to make the point and Caron noted St-Denis had run on a platform that supported such a plan.
"Lise St-Denis even campaigned and promised to put an end to floor crossing," he said.
St-Denis, however, told reporters she has no plans to resign her seat and run in a byelection as a Liberal.
The MP who battled cancer won her seat with 39 per cent of the vote. Her defection gives the Liberals 35 seats in the Commons, including eight from Quebec. The NDP now have 101 MPs. Saint Maurice—Champlain is the riding once held by former prime minister Jean Chretien.
Like Huffington Post Canada's Ottawa Bureau Chief Althia Raj's reporter page on Facebook and follow her onTwitter for all the latest news from Parliament Hill.
althia.raj@huffingtonpost.com
With files from The Canadian Press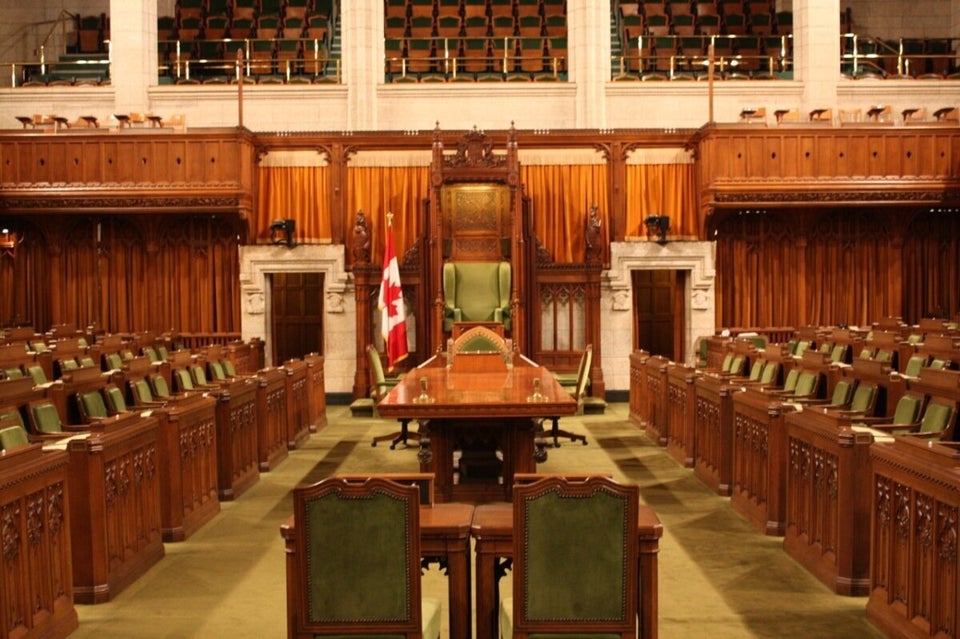 Recent Federal Floor Crossers