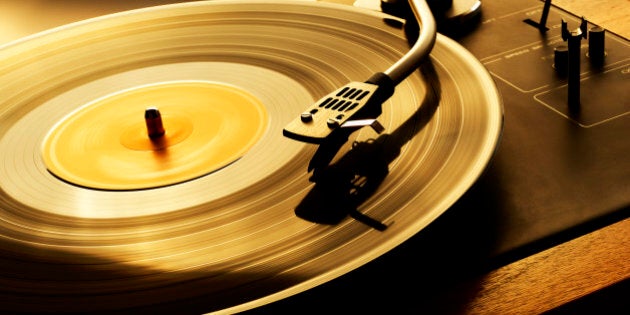 What a bleak, drab world we would live in if it were not for us discovering our parents' record collections. These massive musical postcards, neatly filed away by the family hi-fi .These wondrous tangible objects contained such electric and surreal album art that they could easily corrupt the young mind in a matter of seconds (I'm looking at you Blind Faith). Our youthful hands were so eager to hold, possess and over-analyze the printed lyric sheets that acted as the sleeves to these relics of melody and debauchery.
In my early days, I would examine every element to the album art of my father's albums like an anthropologist discovering written text from unknown cultures. These albums not only were something new to me, but more than anything else, they gave me insight to my father at a younger age; alone and insecure in his parents' basement listening blissfully to these songs as an escape. These albums were dream tickets that my father could use to transport himself to Haight-Ashbury on a hot August day in 1967 or bear witness to a dirty alleyway street fight in New York's lower East Side.
But unlike photos that depicted our parents at a young awkward age, these were the actual relics -- the same items they held in their angst-ridden, pre-pubescent hands as they dreamed of slow dancing with at the school dance-thanks to the sweet sounds of Cherish by The Association or when they raged against their parents archaic rules -- to the power chords of Pete Townshend's "Won't Get Fooled Again." These words and sounds would have the same currency as I kicked up my feet on our couch arm and strapped on the large foam lined earphones whose black spiral chord lead right to the connection between me and the stereo.
The art of listening to music with this much commitment and focus is something I fear we are lacking in today's world. Without sounding too much like an old man waving his cane in anger, modern technologies have allowed the listener so much choice, so much freedom, so much control, that it has killed the beauty of savouring the moment. Access to any song or artist is at the tip of our fingers and we can inform our friends on our interests and likes by sending a link. But with records, we shared the experience.
We owned said album and we lent it to a friend to also enjoy; or other times, we would listen to the album together! This showed a care given to the act of listening. An appreciation for the presentation and creation of not only the music itself, but the overall physical item. For listening to albums is a process and learning this process in my early years now makes me thankful I was part of this kind of musical discovery.
Listening to albums that you knew nothing about was the definition of judging a book by its cover. Having no previous knowledge of the sound I would simply select a cool looking album cover and check out what it sounded like. Who was this Tiller man? What are all these Polaroid photos on Exile? Did Roger Whitaker really want his album cover to be just him sitting on a stool? These unguided listening sessions proved to be the gateway into a world of loving music.
Like a priest preparing communion I would go through the motions with extreme focus and precision. Select the album. Pull out the sleeve. Turn on the power to the receiver allowing the crackling dials awake to a soft amber glow. Plug in the earphone jack in. Lift the plastic cover of the record player. Place, with two eager hands the album, side A onto the motor shaft. Click down the on switch that would begin the turntable's rotation. Lift the arm. Wipe the needle and listen to that fantastic sound of your fingers amplified crunch through your speakers. Drop the needle into the first grooves, sit back and enjoy those first few cracks and pops that occur before you are taken over by the sonic onslaught that awaits you.
The format of an album forced your to experience the songs in two acts with a very specific track listing. Side A was the introduction to your journey. It was the band's way of hinting at where you may be headed, if you are open minded enough to go along for the ride. The side A- Track One was your appetizer to, what could possibly be a delicious, gluttonous meal that you would return to thousands of time for the rest of your life.
Side B was the crescendo of the album's themes and sonic alchemy. As the needle skated its way across the vinyl you would go deeper into the albums core and you can actually feel your daily troubles, worries, tribulations fade into the distance. It was the band's way of keeping you with them until the final track. Until the needle rode in that final groove. Leaving you with a melted mind and an altered view on the world in which we live.
I know you are busy; we are all busy. But this Record Store Day find the time to visit your local record store. Support these cultural institutions. Make a purchase, bring it home and put it on. Find the time to give music the time it deserves. Show music that you don't take it for granted, you don't use it as background noise. Strap on those ear-goggles and revisit how good it feels to ask that lady to accompany you or how God-like you feel when you play a mean Pinball. Remember how amazing it is to watch Bad Boy Leroy Brown learn a lesson 'bout messing with the wife of another man. Or how deeply moving it is to see Daniel waving goodbye. Bask in how sadistically, satisfying it is to shoot a man in Reno just to watch him die.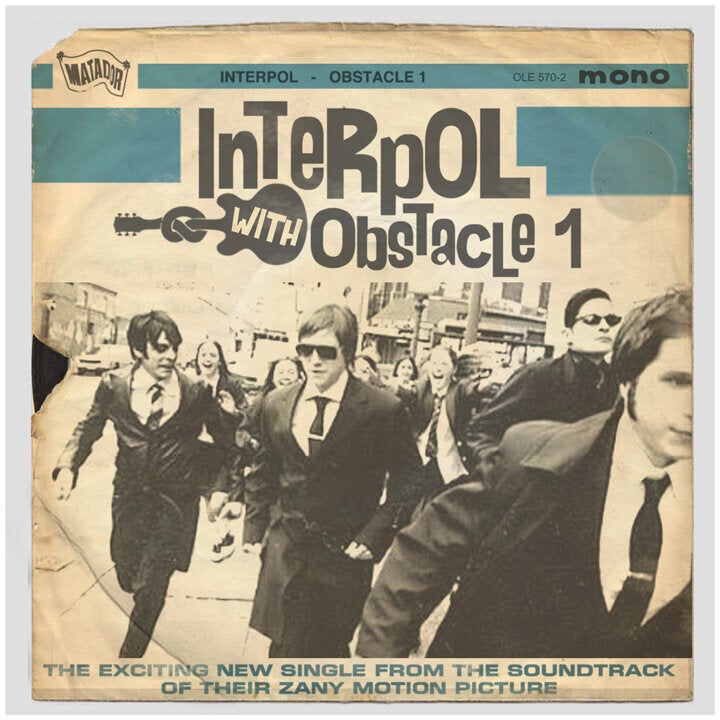 Modern Songs Re-Imagined as Retro Vinyl