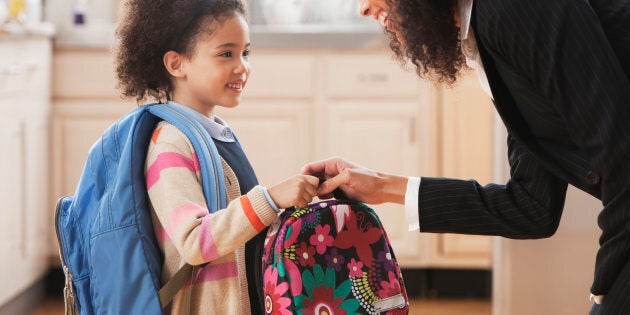 With back-to-school just around the corner, we're focusing on ways to step up our meal-prep game, particularly when it comes to school lunches. Not only are nut-free foods often a requirement, but many schools are now also looking for litterless lunches, a worthy environmental initiative that can sometimes present a challenge in the kitchen for moms and dads.
While we're (hopefully) reusing our glass and plastic containers at home (don't forget to rinse out your Ziplocs and milk bags, and re-purpose glass bottles with re-sealable lids), eco-friendly kids' lunches can call for a little more prep. Often, multiple containers need to fit inside one lunch bag, and require easy access for little fingers.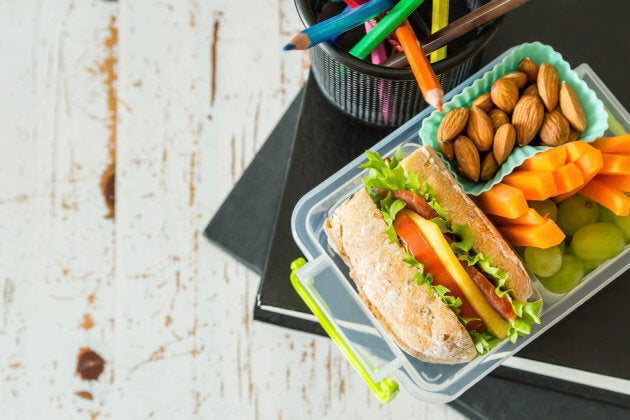 In our experience, bento boxes and stackable snack containers are super space savers, and we're big fans of washable pouches as well. Reusable food wraps are currently blowing our minds (so efficient, so minimal!), and stainless steel straws should be on everyone's eco-friendly list.
Although the price point for reusable is higher initially than disposable, we love saving money and the planet in the long run. A set of two metallic straws from Logan and Finley will cost you $12 vs. a $2 box of disposables at the grocery store, but the reusable set will last you indefinitely, especially if you snag a cute $6 brush to help swipe it clean.
Check out our shoppable round-up of eco-friendly additions to your litterless lunch, and make this school year your most organized yet!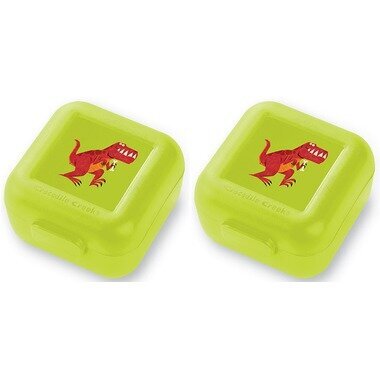 If you're sending a JK or an SK off to school next week, you'll most likely need a couple of these handy containers to separate a morning and an afternoon snack. Sized right for dry goods or chopped fruit and veg for your LO's to enjoy at snack time, or perfect to pack within a lunch box to hold part of a healthy meal.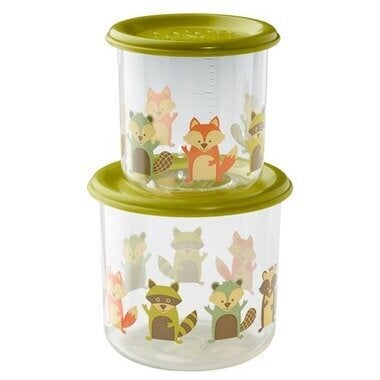 We love the sweet designs on these stackable lunch and snack containers almost as much as we appreciate their versatility; they're available in two sizes, and safe for both microwave and freezer — did we mention they're shatter-, stain- and scratch-resistant?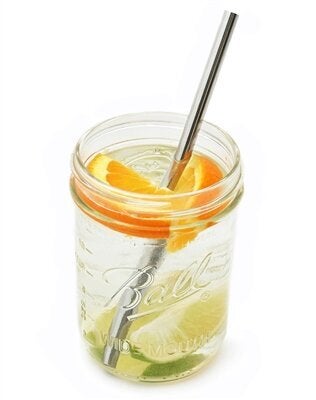 While we wouldn't recommend these full-size straws unsupervised for our teeny ones, they're perfect for older kids and adults wanting to reduce their carbon footprint, and enjoy a cold drink, or smoothie with lunch. Pick up a perfectly sized brush, also made by this eco-conscious brand, to simplify cleaning, and then let your (fully loaded) dishwasher do the rest.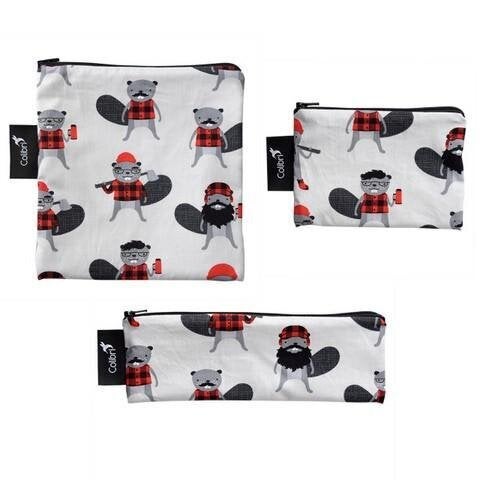 A space-saving alternative to more solid containers, this three-piece set is perfect for packing an entire lunch or storing individual snacks, and the whimsical designs are sure to please kids of all ages.
We're relatively new to the food wrap craze, but after testing out these eco-friendly and washable goodies with our own leftovers, the verdict is in, and food wraps are a hit! Available in a variety of sizes for storing everything from leftover produce to loaves of bread, we also think they're ideal for packing a wrap, sandwich or cookies in our kid's lunches. As far as value goes, they're meant to last at least a year.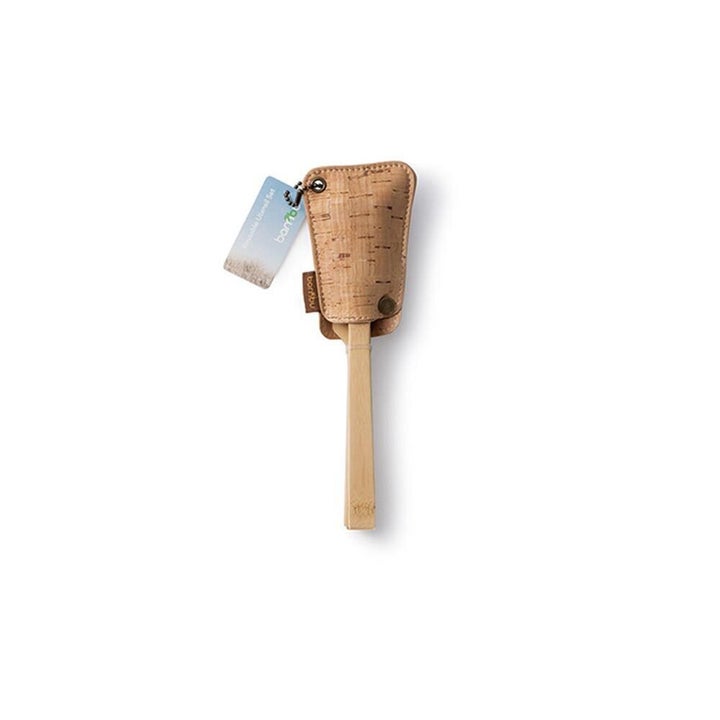 Not just for the kid's lunches, this utensil travel set is a great addition to any on-the-go meal, with its eco-conscious, hang-able, and machine washable travel pouch that easily snaps to close. The cutlery itself is made from certified organic bamboo; we'd consider this set a valid contribution to sustainable lunching at its finest.
Reusable chopsticks, $8.95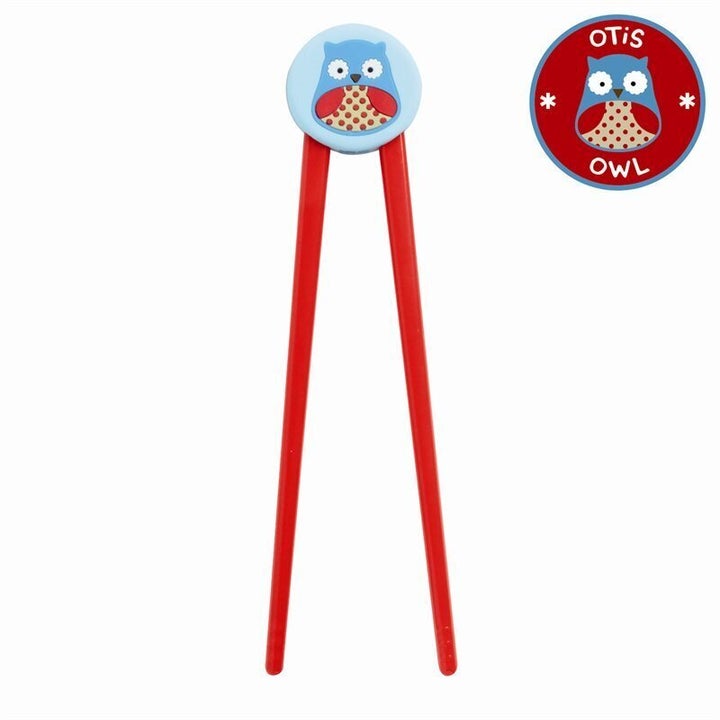 We're always trying to inspire our kiddos to try new foods, and these training chopsticks are a hit when it comes to adding sushi-style rolls to our roster of school-friendly eats. Added bonus? Our LO's love using these cute chopsticks to eat cut up fruit and veggies too!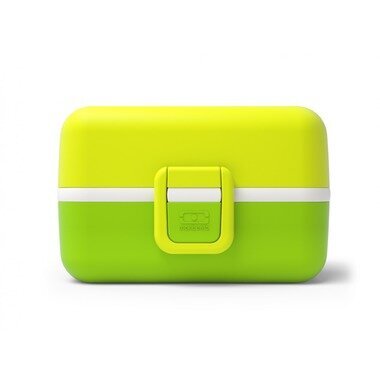 Our absolute fave way to pack a lunch, this cute little bento box has a removable tray to separate the box vertically, with space for a sandwich or main on the base, and two containers with lids that can sit on top of the divider. The bento box itself is easy for little fingers to seal and open, and slides neatly into a standard sized lunch bag (we use a kid-sized freezable PackIt).
Reusable cutlery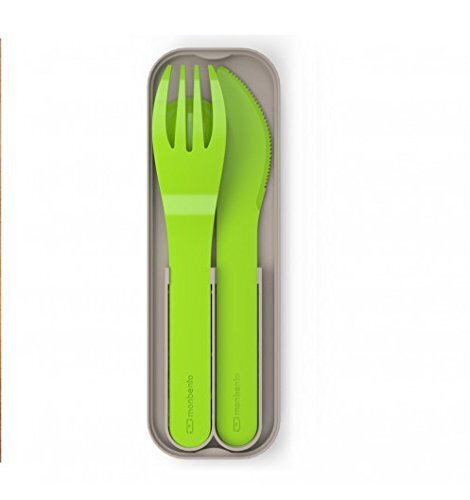 We pack this reusable cutlery with our kiddies' bento boxes on days when we're sending mac 'n cheese, cut up fruit, or pudding for them to enjoy. Truth be told, we lost our lid, but since the cutlery snaps in, the base holds the pieces together, and we're still happy with the set.
Refillable water bottle, $29.95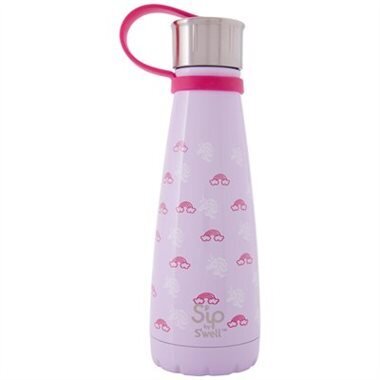 The price point on these bottles is significant, but we'd consider them a worthy investment piece to round out your eco-friendly lunch. We've tried several of the reusable water bottle options, and IOO, Swell bottles are the most durable of the lot, withstanding dents and missing pieces, and keeping liquids cold (or hot) all day. This particular style, S'ip, has a handy lid attachment that's great for kids.
Popular in the Community