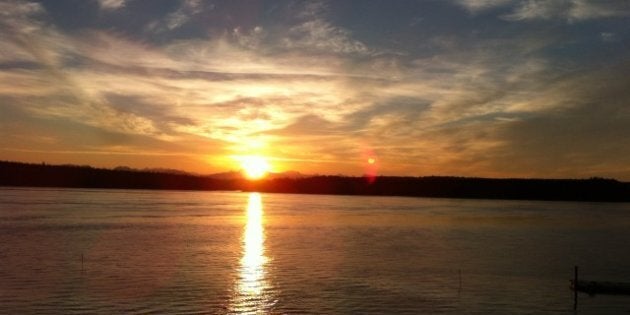 From the outside, British Columbia is a gorgeous place to live. Whether you've called this province home your whole life or you've only been here for a month, I can bet you've spontaneously stopped and looked up at the Rockies, over the Pacific or just smelled that sharply fresh post-rain air and said, "Wow."
From the inside, British Columbians are under pressure. Costs are climbing, affordable housing is laughable, and the environment remains vulnerable.
Generations before us came here in search of peace and fortune. Many found what they were looking for through hard labour and sheer will. That pioneering legacy endures today in B.C.'s entrepreneurs, educators, labourers and -- dare I say -- even a few politicians.
We share that adventuring DNA at The Huffington Post B.C. We know our readers are plugged-in, smart, curious, compassionate and worldly. We will honour that by focusing on stories that affect you daily, while welcoming the witty and thoughtful conversations that British Columbians are known for.
We ask the same questions you do: How can we afford to live here? What's the best strategy to manage exploding urban growth and dwindling rural communities? Why is my bus not here yet? Is this the best place for my children to grow up?
As hearings into pipeline proposals heat up, we also wonder who is best suited to lead the province in balancing sustainability and environmental protection with bolstering the economy.
Our pages are a place for breaking news, features and political analysis, while embracing all the things that make the Internet such a vibrant and fun resource. (Yes, that includes a healthy dose of celebrity and animal cuteness diversions.) HuffPost B.C. will go beyond the superficial comment to truly reflect the wide-ranging social, ethnic and economic makeup of our province. We're here to present B.C.'s diversity of experience without judgement or limitation. But we also won't be afraid to cheer for the underdog.
You can help by joining our HuffPost blog community. A common complaint about media is that there's no place for the voice of the everyday person. We agree. That's why the HuffPost platform is open to you and your opinions, expertise, experiences and calls for action. Hundreds of people already blog for us, including prominent Canadians such as David Suzuki, Conrad Black, Kevin McDonald, Meg Tilly and Elizabeth May.
A study this year suggested that despite scoring high repeatedly in livability (based on safety, health care and education), Vancouver can be a lonely and unfriendly place to live. Perhaps it's time to push harder for real conversations. We want to be part of that with some powerful platforms.
Everything we do is designed to make your social reading experience an amazing one. Join the debate in our comments. Engage with us on your social networks. And if you like what we're doing, we'd be aw-shucks flattered if you shared our stories with your networks.
Popular in the Community