On November 11, we take a few moments to stop and silently say thank you to the men and women who granted us the greatest gift we could ask for: our freedom. But beyond those few seconds on Remembrance Day, how often do we think about our veterans?
To me, our veterans -- both younger and older -- carry with them a wealth of knowledge unlike any other. They have lived through and learned from the conflicts that have shaped our world. They understand the turmoil, pain and hardship that war brings. And at a time when wars -- against terrorism, violence and racism -- continue to be waged, we can learn a thing or two from our veterans on the perseverance, camaraderie and leadership it takes to find a resolution to these conflicts. The question is are we ready to learn from these lessons?
I'm fortunate to be surrounded by many men and women who fought to keep Canada a safe and free country. One such man is Bob Peterson who lives in our Chateau Renoir retirement community in Calgary.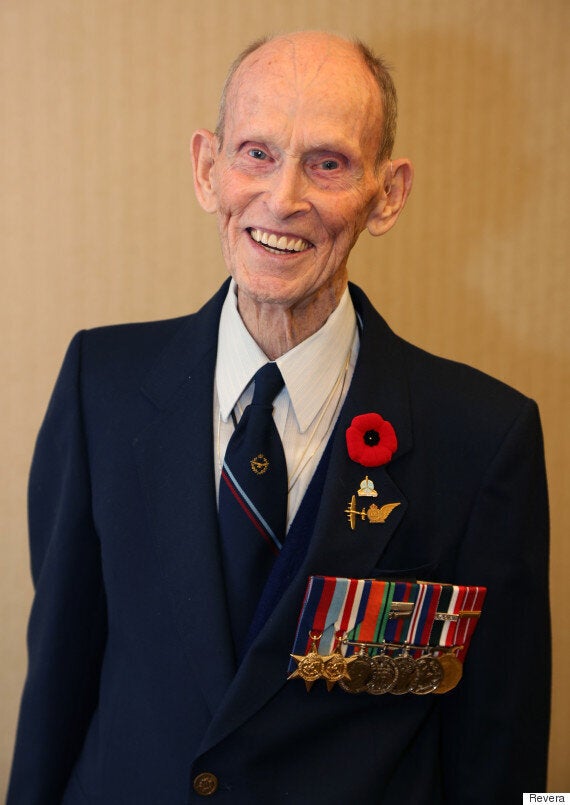 Bob was generous enough to share his story with us in a special edition of The Revera and Reel Youth Age is More Film Project, which brought together several veterans and aspiring youth filmmakers to document the untold stories of these veterans' lives in short films.
In 1941, Bob signed up for the Air Cadets. From that point on, he knew he needed to fly. He enlisted with the Royal Canadian Air Force at the age of 17 and graduated as an air gunner in 1942. Bob went on to serve in the Second World War where he fought with the Allied Forces as a Squadron #100 rear gunner on an Avro Lancaster Bomber.
Losing his brothers is a memory that will always stay with him.
Bob said that during the war, he and his crew were so in tune with one another that they saw each other as brothers. One day, while following orders to stay on the ground to rest and recover, Bob learned that some of his squadron had not returned from a mission. Losing his brothers, Bob said, is a memory that will always stay with him.
Here in Canada, we are so far removed from the realities of war that sometimes we forget there continue to be conflicts being fought all over the world. Documenting Bob's story was an opportunity for his partner filmmakers to regain a connection to war. Through the time they spent learning from Bob, they were able to understand and gain respect for the sacrifices soldiers like Bob have made to protect the rights and freedoms we enjoy today.
This Remembrance Day -- and every day -- I challenge you to take a moment and connect with veterans in your family or community. Learn about the lives they've lived. Listen to the trials they've endured. Gain respect and gratitude for their contributions to our freedom. Do what you can to create a lasting record of their memories so they can live on for generations to come.
Follow HuffPost Canada Blogs on Facebook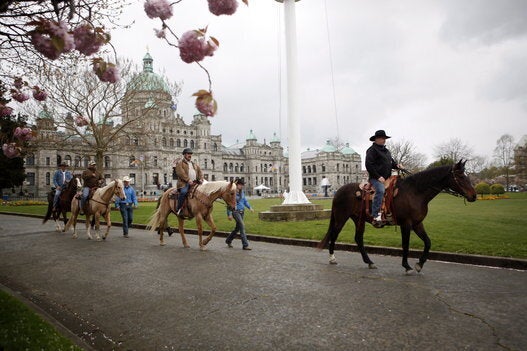 Veterans Ride Across Canada
Popular in the Community