Nelson, B.C. — When I moved to British Columbia, I discovered how long and lovely summers could be. After years in Calgary with its short summers, often too cool to sit out in the evening, I was thoroughly enjoying the perfect Kootenay climate in our beautiful outdoor playground.
Moving to Nelson had been my dream since the early 1980s. Many holidays had been spent in the Kootenays hiking, ski touring and climbing. In the first years of living in this beautiful lakeside town I spent all my free time enjoying the outdoors, just as I had pictured before my move. I bought a kayak to explore the lake. I fell in love with the trails that led right from town into the temperate rainforest, a cool, damp landscape of ferns, mosses and cedars. I hiked through the forests high up into the alpine.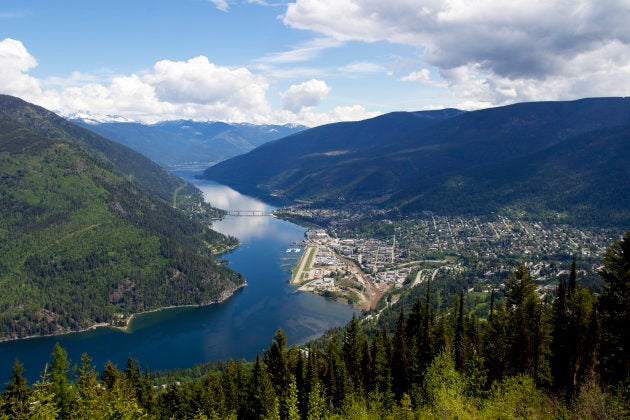 Then the extreme wildfires started — really close. The forest I had been exploring for years no longer felt so benign. I was kept on edge all that summer and the next — constantly wakened in the middle of the night by text alerts about nearby wildfires and evacuations.
Yet I procrastinated about getting my own evacuation plan and supplies in place. I seemed incapable of action. How would I manage to evacuate on my own with four pets? Where would I go? Many others seemed equally frozen in fear. There was a pervasive mood of anxiety in our community. One friend spent all summer driving around with her car crammed full of her most prized possessions.
This summer the fires were further away, but then the smoke rolled in. We have now had over two months without any rain and 20 days straight of air quality warnings — warnings to stay inside.
When I do venture out to walk my dogs, the parks and trails are eerily empty. No one is kayaking on the lake or playing soccer outdoors. In a region heavily dependent on tourism, fewer tourists come. The B.C. park where my Calgary friend loves to camp is surrounded by fires. When my friends came to visit, wildfire smoke set off the fire alarm in their camper. How many low-tourism summers can local businesses survive?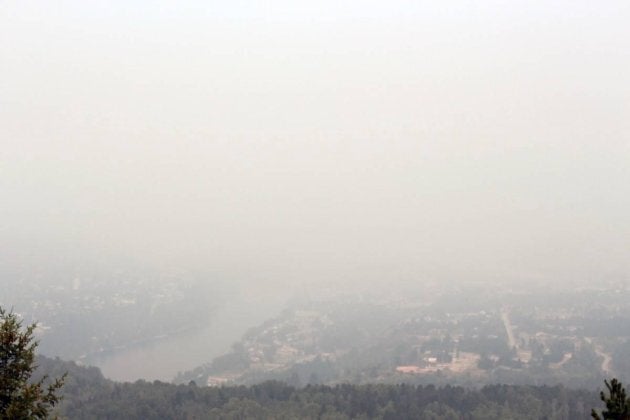 It is very isolating and strange not to be outside much in a B.C. summer. In July most of us were indoors by noon because of the record-breaking heat. Now we stay indoors almost all day due to heavy smoke and health warnings. Even inside my home as I write this, I can literally taste the smoke on my tongue. Experts reported that Nelson faces the highest wildfire risk of all the endangered towns in the province. I fantasize about moving to Halifax. Meanwhile, I check in on a friend with lung issues who can't get out for groceries.
As I write this, I can literally taste the smoke on my tongue.
One day conditions shifted instantly from a night of suffocating heat to a very cold and very dark morning, blanketed with a thick, smelly layer of smoke. The power is out. It feels apocalyptic. My neighbour texts me at the crack of dawn afraid that her own house is on fire. When I look out my window at her home, the trees across the street are hazy and indistinct.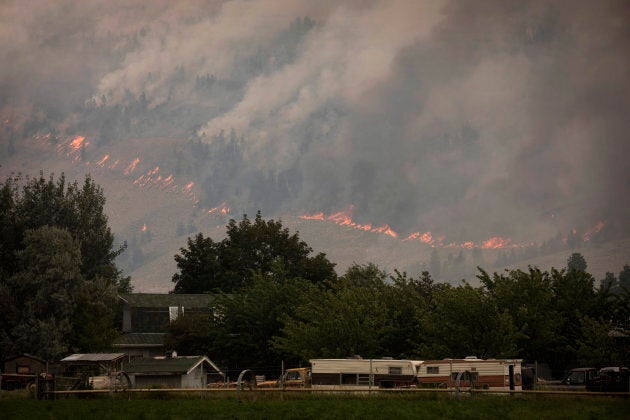 Residents of my town feel real grief over these lost summers, and wonder if all summers will be like this from now on. Life in Nelson has become so different from what I had pictured when I moved here.
People are waking up to climate change and talking about it.
The silver lining is that people are waking up to climate change and talking about it. Strangers in stores and on the streets stop and talk about the fires and smoke. Even in my book club, where we always seem to politely edge around anything controversial, we sit around the kitchen table and talk about climate change.
Will people forget their concerns once this fire season passes? This time, I don't think so. After the 2016 B.C. fire season, homes below the fire-stripped slopes were lost to mudslides. Then we moved without pause from mudslides and floods to fire and smoke. There has been no let up, no time to forget.
The seriousness of our situation has given me more courage to initiate and pursue conversations about what is happening to our planet. I have been surprised that most people seem at a loss about what they can do that would make a difference. This is an opening for us. People are definitely more open to ideas to take action. Last year I received lukewarm responses from friends and acquaintances about writing to their MPs and MLAs on climate charge. This year people are asking me for help on how to do that. We have an opportunity to take hold of our grief and empower others to push for action.
Co-leader Nelson-West Kootenay Chapter
Hometown is an ongoing blog series and conversation led by people who know there's more to Canada beyond city limits. If you live or have lived in a small or rural community, and have a perspective or opinion you would like to share, take a look at our Blogger FAQ to see how to get started and reach out to hometown@huffpost.com.