The city's 2013 living wage has been calculated at $19.62 per hour, up from $16.74 per hour in 2008, the first time the wage was calculated, the Canadian Centre for Policy Alternatives (CCPA) reports.
The living wage was calculated at $18.73 per hour in Greater Victoria and $16.37 per hour in the Fraser Valley.
At $19.62 an hour, the centre estimates a family could afford monthly rent of $1,440; $775 for food; $1,193 for monthly child care; and $729 per month for other household expenses such as personal care, furniture, school supplies and recreation.
The living wage has gone up because families' monthly expenses have risen in kind. Transportation costs rose $28 per month over the previous year, while the cost of child care jumped $25 per month, while food prices rose 2.2 per cent.
The only major expense that didn't go up over 2012 was shelter, which held steady at about $1,225 median rent for a three-bedroom apartment, based on statistics from the Canada Mortgage and Housing Corporation (CMHC).
The living wage is a measure of how much individuals have to earn on an hourly basis for a household to meet its basic needs, such as rent, food and clothing. It is based on factors such as a family of two parents with two children; both parents working full-time; estimated family expenses and government deductions, the CCPA reports.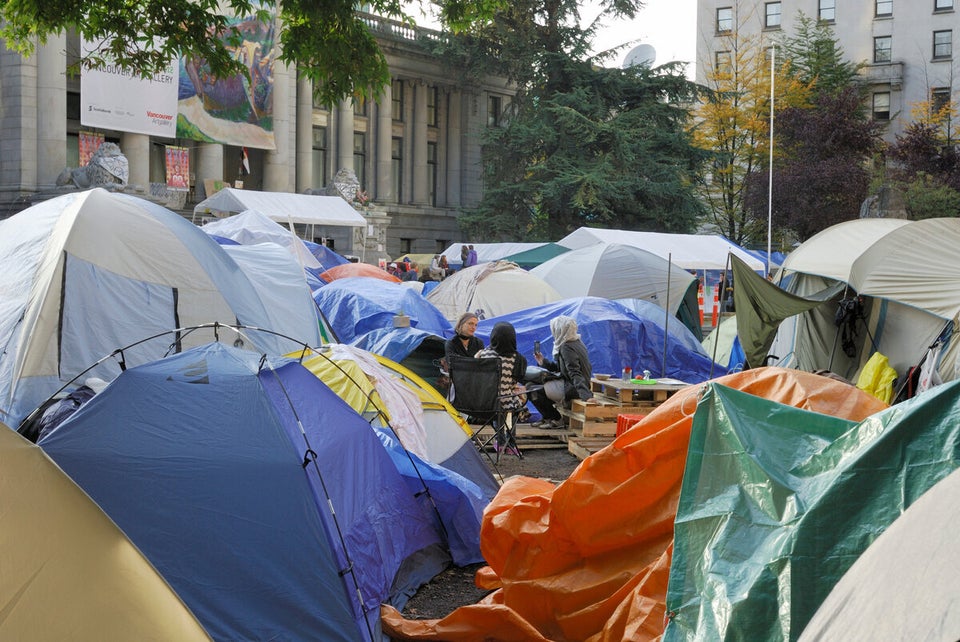 Occupy Vancouver 2012
Popular in the Community