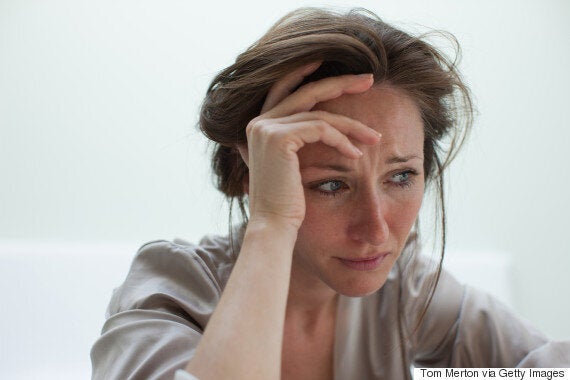 My babysitter doesn't show up. On her first day. When I need her most. I hired her because of an anxiety relapse. I need help with the kids and with everything while I work on my recovery. She sends me a text that she has a prior scheduling conflict. A meeting at 7 a.m. Who has a meeting at 7 a.m.? She'll later text me that she's not up for the job. That it's just too much for her to handle.
I have no choice but to get my kids ready on my own despite my debilitating anxiety. I am weak and drained from a week of panic attacks and panic hangovers. Every little task is daunting. But there's no other way. Life must goes on. I need to get them to school. I need to go to work.
I try to stay calm as my heart starts to race and my legs begin to shake.
I'm an hour late for work. I turn on my computer. It's hard to focus on the screen. My muscles are tight. I can't focus or concentrate.
I decide to have some soup.
I try to stay calm as my heart starts to race and my legs begin to shake. I feel nauseous and I might throw up. It's happening. Right here, right now, at work. A panic attack. My first one happened in my mid-20s. Thought I was dying. It runs in my family. My father has anxiety and panic disorder. Shoot. What am I going to do? My mind starts racing. Maybe this isn't anxiety. Maybe I am actually dying. I should go to the hospital.
The paramedics show up. At work. They take my blood pressure. I bust the cuff off. Why is this lasting so long? My boss is concerned.
I'm no stranger to the ER. Anxiety attacks have seen me here many times. This attack lasts three hours.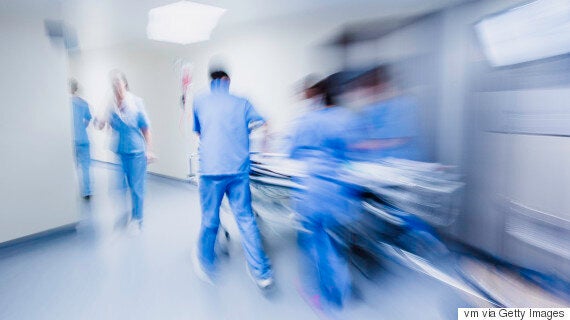 Finally, my name is called.
I follow the nurse, speed walking ahead of me to a small room. I'm a little wobbly on my feet and if I turn my head from side to side I get vertigo. I sit on the bed. The doctor comes in.
I tell her my symptoms and she orders up a bunch of tests. She's particularly concerned about my chest tightness and wants to make sure my heart hasn't been damaged or worse. I try to keep calm.
I keep googling my symptoms. Maybe it is anxiety. Again.
The nurse takes my blood pressure lying down, sitting up and standing up. I lie back down and raise my shirt. She sticks nodes all over my chest for an electrocardiogram. Next she draws blood and tells me the results will be in an hour.
A short time later an older lady walks in and introduces herself as a crisis worker. (Note to medical staff: A nicer title might be helpful.) We go through my history of anxiety and what I'm feeling right now. She tells me about a day program with a support group for street drug users.
I'm not a street drug user.
"Can I see a therapist?" I ask.
"We don't have any at the hospital," she says. "You'll have to search one online."
"All the beds are taken," she replies.
An hour later, the doctor arrives.
"All your tests came back normal," she says. "It's anxiety. You can go home."
I will go on a waiting list for therapy and try to get through these difficult days on my own.
I am discharged and my neighbour picks me up. She did the same for another neighbour of ours who also went to the ER for a panic attack just a few months ago. All the moms on my street are on meds for anxiety and depression.
"It's just anxiety," I say to my husband as I walk through the front door.
He gives me a hug. He and I both know what this means -- a period of recovery that might last a couple weeks to a couple months. I won't be able to work or look after the kids and he will have to pick up the slack.
I'll see my family doctor and try to get on the right meds to help me through and beyond this relapse. I will go on a waiting list for therapy and try to get through these difficult days on my own.
There aren't enough mental health hospital beds or mental health therapists. Child care or home care isn't available for people with mental health disorders. Hopefully I won't lose my job. I'm already in major debt from having to hire a private home care worker and not being able to work the past couple of years due to my previous relapse. I tried applying for the disability tax credit during that time but was denied. We lost our house and had to move.
Thankfully, I managed to recover and find a great, new job but five months in, I've relapsed again. I can only hope my current employer understands and takes me back once my medication begins to work. I promise him I will do all I can to prevent another relapse from happening again. As if it's up to me.
What other choice do I have?
Just another day in the life of an anxiety disorder.
Follow HuffPost Canada Blogs on Facebook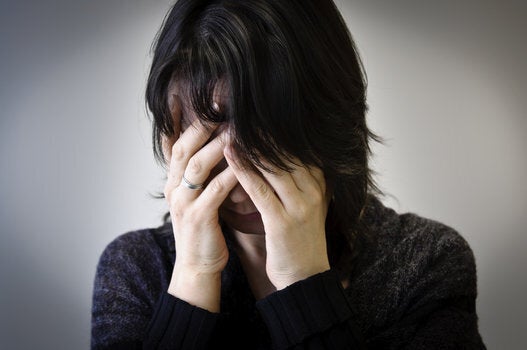 10 Things You Need To Know About Anxiety