I have persistent depressive disorder (otherwise known as dysthymic disorder). This means that I experience a state of chronic depression that I have had for most of my life. My earliest memories exist in a continuity of darkness and sadness.
I feel physical and emotional pain when I shouldn't. I feel sad out of the blue, like my soul has been wounded in a way, but often the source of the sadness is unknown. I surrender to unexpected crying as a catharsis even though I often fail to know why I'm doing it. There are days when hopelessness is an abundant force, and then the darkness lifts just enough to glimpse at the hope on a balanced emotional horizon.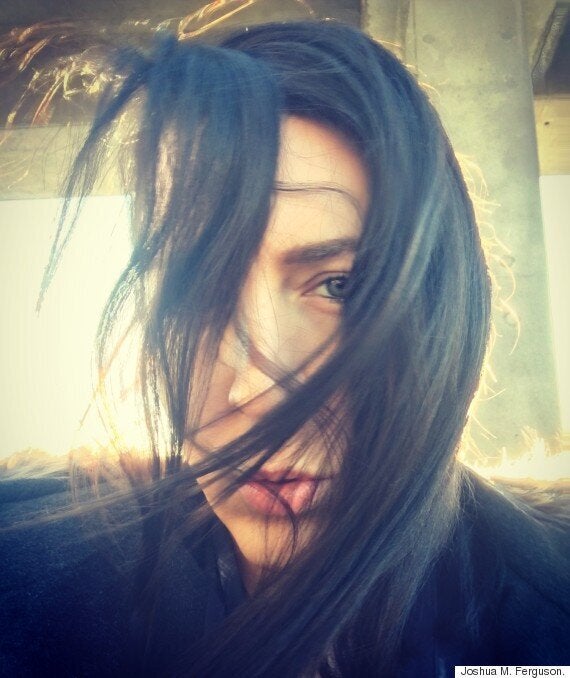 I am also an empath, often confused by the threshold of external and internal emotions. Spectres of my deep sensitivity follow me -- and we eventually become friends. I find that my depression and empathy are synergistic. My awareness of energy heightens the emotionality of my experience. The combined effects of depression and empathy can be beautiful as well as frightening at times.
I am a non-binary trans person, too. To be clear, my trans identity is not a part of my mental illness -- but it complicates it. I am faced with exclusionary-based oppression and transphobia as an assigned-male-at-birth non-binary trans person, sometimes even internalizing the ignorance and fear directed at me.
I haven't had to walk this path alone. As an artist living with mental illness, notable people have inspired me. In particular, Carrie Fisher's legacy inspires me to do better, to live an honest and fierce life, and to embrace my mental illness. Fisher's challenging experiences with mental health while achieving a prolific level of success as an artist set an example that many mentally ill artists feel is near impossible.
Fisher was an outspoken feminist advocate on many fronts. We recently learned that her daughter, Billie Lourd, was "raised without gender." Fisher's role as Princess/General Leia Organa in Star Wars imprinted on my childhood when these films seemed to be on repeat every week in my family household. Seeing a brave woman at the centre of a patriarchal film trilogy and industry was exciting and impactful.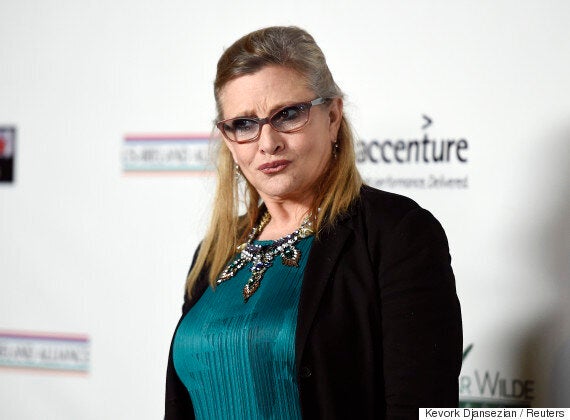 Fisher's recent death, shortly after my grandmother's own death (another significant source of inspiration for me), reminded me of the importance of living an honest life. Of living your truth openly to create connections, facilitate healing and bestow hope. Fisher demonstrated an ability to share so openly about the struggles of mental illness by bravely breaking silence and facing the stigma head-on.
Fisher's life is a beacon of light for those of us struggling with mental illness in a world where we are heavily stigmatized, oppressed and misunderstood.
We must do important advocacy work to put an end to stigmatizing mental illness.
We need to stop demonizing people living with mental illness.
We need to stop using language to demean and strip human beings of their subjectivity and their humanity because they are or might be living with mental illness.
In her "Advice from the Dark Side" column for the Guardian a little less than a month before her death, Carrie Fisher responded to someone asking for advice to cope with bipolar disorder:
"We have been given a challenging illness, and there is no other option than to meet those challenges. Think of it as an opportunity to be heroic -- not 'I survived living in Mosul during an attack' heroic, but an emotional survival. An opportunity to be a good example to others who might share our disorder. That's why it's important to find a community -- however small -- of other bipolar people to share experiences and find comfort in the similarities."
I haven't found the courage until now to share my struggles with mental health outside the circle of my close friends and family members. I was scared that people might think less of me, that I am emotionally unstable or somehow less of a human being.
I grew up with mental illness in my family. My mom has bipolar disorder and her illness has met its match in her strength, but there were dark and challenging times. I was in my late teens when I found out about her bipolar disorder. I thought less of her, when I was young and undiagnosed myself, because of the stigma of mental illness.
But now my mom's bipolar disorder has enriched my understanding of her as a human being in so many positive ways. She survived the disorder while raising my family without a diagnosis, medication and other supportive mechanisms for much of her life (she was only diagnosed in her 40s). She was alone in her suffering for too long.
We have to think of our mentally ill loved ones with respect and appreciation. We all know someone who has to cope with mental illness: family members, friends, colleagues and partners. The love we have for others can help us break through the stigma so that people can acquire the diagnosis and support they need.
I know that a part of my experiences with depression and empathy have been heightened by surviving many experiences of emotional and physical abuse and an incident of sexual abuse. It started in my late childhood and adolescence, mostly due to my visible difference in relation to gender. I am constantly pressured by the constraints of the gender binary in all social spaces -- education, bathrooms, clothing stores, identity documents, my family, popular culture and language.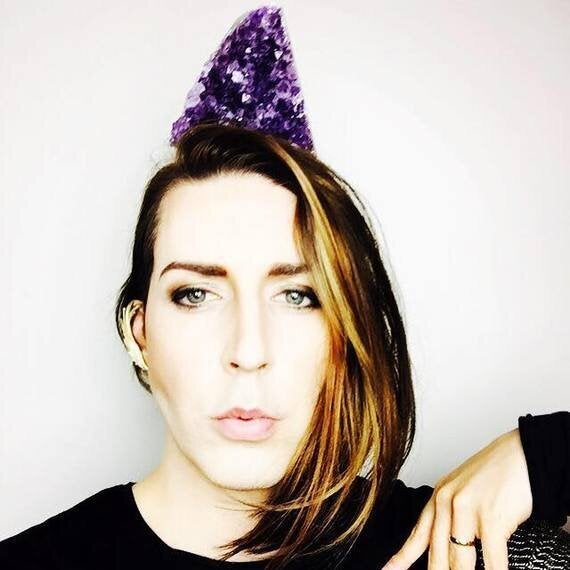 My depression's effects are concatenated by my situational experiences of abuse and marginalization. The experience of battling stigma while dealing with depression is similar to what many trans people face -- but this should not be the reality of our lives.
You can transform these experiences of pain and sadness that come as a result of mental illness or abuse into something powerful. Find the flashes of energy, of hope and positivity, and harness this precious time towards work that you can funnel into your dreams. Manipulate the negative emotional energy to suit your purpose.
Some members of my family love and support me by understanding my emotional challenges because of depression. They accept my darkest days and they support me during these times.
Unfortunately, some of my family members do not understand and/or accept the complexities of my mental illness. They see faults that I cannot so easily control. They don't understand the importance of showing compassion and kindness. It is important, especially to other non-binary trans people who may also struggle with mental illness and may not have supportive friends and family, to know that you are not alone so you can build community.
We need to talk about mental illness to share light and hope.
I do not always reach out to my supportive family members and friends when I do need help. One of the facets of my illness is a tendency to become introverted. I try to overcome the darkness and sadness alone in a vulnerable state when my depression is sometimes an embarrassment.
I need to fight through these times to realize that the medicine we sometimes need is each other.
We need each other. We need these connections to survive and we need to talk about mental illness to share light and hope. We need to stop stigmatizing mental illness. We need to survive mental illness. You need to survive it. You have to keep moving. Keep fighting. Keep dreaming.
Fisher said that "living with mental illness is tough, and that's why it's important to find a community to share experiences and find comfort in the similarities." It is an emotional survival and we can find comfort in our similarities and our differences.
Please reach out to the resources below if you need help. I have had to reach out at different points in my life.
Fisher so beautifully demonstrated a Force in her life, amidst challenges she faced with bipolar disorder, fearlessly sparkling with strength and wisdom.
"May this Force be with you." You are never alone!
Kid's Help Phone: 1-800-668-6868
Trans LifeLine: 1-877-330-6366
Province Suicide Help Lines: http://suicideprevention.ca/need-help/
UNITED STATES OF AMERICA:
Trevor Helpline: 1-866-488-7386 or Text "Trevor" to 1-202-304-1200
Trans LifeLine: 1-877-565-8860
National Suicide Prevention Lifeline: 1-800-273-8255
If you or someone you know is at risk please contact your nearest Crisis Centre or call Kids Help Phone at 1-800-668-6868 to speak to a counsellor.
Frame Of Mind is a new series inspired by The Maddie Project, that will focus on teens and mental health. The series will aim to raise awareness and spark a conversation by speaking directly to teens who are going through a tough time, as well as their families, teachers and community leaders. We want to ensure that teens who are struggling with mental illness get the help, support and compassion they need. If you would like to contribute a blog to this series, please email cablogteam@huffingtonpost.com.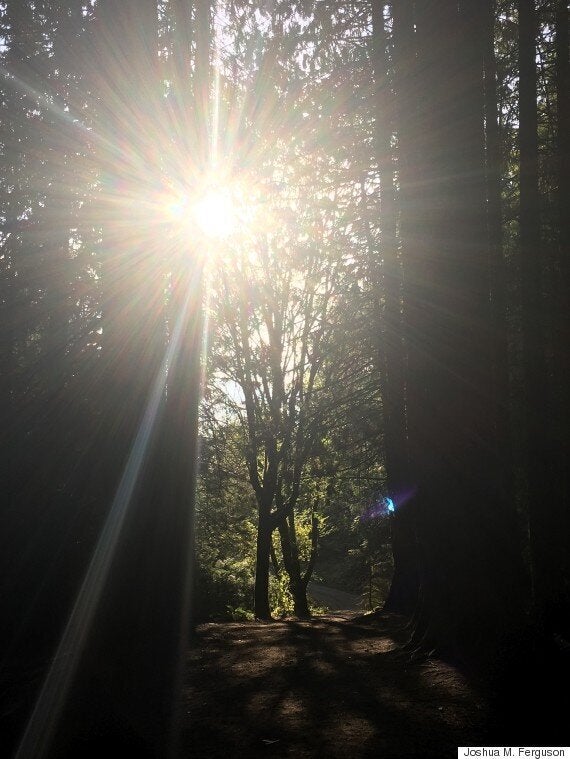 Follow HuffPost Canada Blogs on Facebook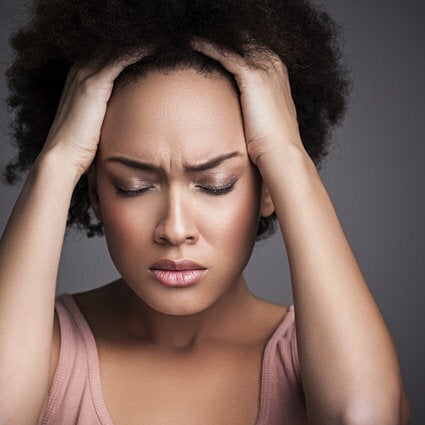 Frame of Mind: Youth Mental Health Issues And Suicide In Canada
Popular in the Community