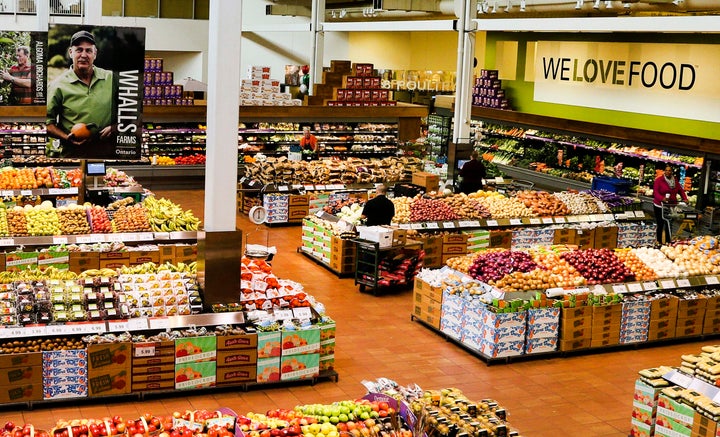 With concerns mounting about the damage done by single-use plastics, Canada's largest grocery retailer says it's testing out a system to deliver groceries in reusable containers.
Loblaw Co. announced Thursday that it has partnered with Loop, a brand launched this year at the World Economic Forum by New Jersey-based TerraCycle with the goal of revolutionizing how products are delivered to customers.
The company produces reusable packaging customized for participating brands, which are delivered by a courier. In a throwback to the old "milkman model" of business, the courier picks up the empty used packaging while dropping off new deliveries.
Watch: How postwar ads got us hooked on single-use plastics. Story continues below.
Loblaw will test out its "circular shopping" system in the Toronto market starting in 2020, the company said in a statement. Those interested in signing up for the pilot are encouraged to leave contact info at Loop's website, BuyDurable.com.
"There is too much plastic waste," Loblaw CEO Galen Weston said. "Our industry is part of the problem and we can be part of the solution. Our partnership with Loop is a powerful example of entrepreneurial innovators working with like-minded enterprises to bring a meaningful solution to a real problem."
Loblaw Co.'s announcement comes the same day that a new survey finds virtually the entire Canadian population is behind efforts to reduce the use of non-reusable plastics, though support drops off significantly if the alternatives are more expensive.
A study from the Agri-Food Analytics Lab at Dalhousie University, published this week, found nearly 94 per cent of Canadians are "personally motivated to reduce single-use plastic packaging." Seventy-one per cent said they would support a ban on single-use plastics for food packaging.
But fewer than 38 per cent said they would be willing to pay more for an item in biodegradable packaging, and barely more than half ― 53 per cent ― would support a tax on plastic packaging to discourage its use.
"Bans (on plastics) are not as popular as developing and using new packaging technologies — biodegradable/compostable solutions are most popular with Canadians," the study authors said in a statement.