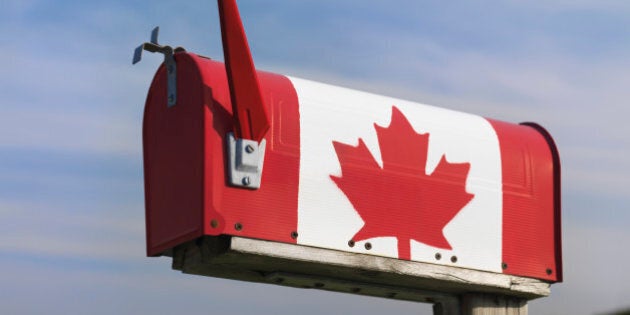 Citizens in London are proving once again that the only way to get any respect from the Harper Conservatives is to talk directly to the voters.
The issue is the proposed elimination of door-to-door postal delivery, an ideological gambit by the Harper government that has always seemed politically risky, if somebody were to work to make it so.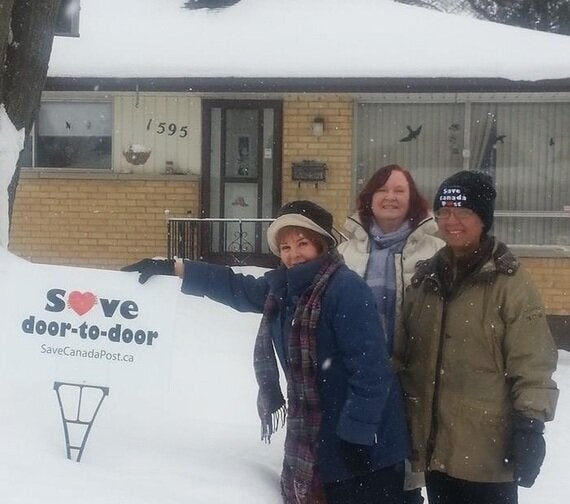 And now that's starting to happen, in at least a few places. London, Ontario is appropriately leading the way, since it's a city known by politicians and consumer product marketers alike as a bellwether for the nation.
A few months ago, local London citizens came together with postal workers to found Londoners for Door to Door. The group could have decided to do what many do -- write reports, issue press releases and stick to talking to the more sympathetic politicians.
But instead they decided to take the conversation to doorsteps. And not just any doorsteps, but those of voters in the swing ridings of London North Centre and London West, home to two Conservative MPs battling this year to keep their seats.
In several sustained canvass outings, groups of volunteers have now knocked on over 2,000 London doors. Volunteer David Heap says: "This is the easiest canvassing I've ever done. People immediately grasp the issue and are eager to sign the petition we've got."
And guess what? After a few canvass outings, London's senior Conservative MP Ed Holder called up the local postal union president to request a meeting. Apparently Holder muttered the usual political sweet nothings, but the fact that he reached out shows a chink in the usual Conservative "get lost" façade.
The Minister responsible, Lisa Raitt is now also talking about more "consultation," albeit the kind that so far speaks more to managing a political liability than changing course.
Meanwhile, the canvassing is spreading. There have been canvass outings in Ottawa and Etobicoke where even Rob Ford has been on record wanting to keep door to door service. There are outings planned in Brampton West and Bramalea-Gore-Malton. A recent community meeting in Statford drew 150 people, including the Liberal and NDP candidates.
Momentum is building, and this has a lot to do with engaging voters directly, face to face. Studies show, and politicians know that having personal conversations is by far the most powerful tactic.
The Harper Conservatives are good at distilling politics to easy-to-understand issues that affect voters' everyday lives. In an election year with a few dozen Conservative MPs fighting to keep their seats, they've handed opponents the opportunity to beat them up with just such an issue.
Now let's see if this opportunity is seized at enough scale to make a difference.