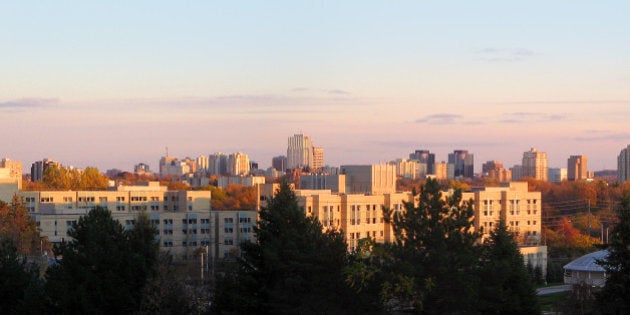 London, Ont. is famous for a number of reasons.
It is home to Western University (UWO), one of Canada's top schools, and is the birthplace of many notable Canadians including Justin Bieber, Ryan Gosling and Rachel McAdams.
But the city's reputation may soon turn infamous: it was once the serial killer capital of the world, say the authors of an upcoming book.
"Murder City: A Social History of the World Capital of Serial Homicide" is the tentative title for an upcoming book by UWO professor Dr. Michael Arntfield and co-author Lee Mellor.
Thirty-two people were killed in that period — all of them women and children, and all deaths involved "grotesque mutilations" that could have been the work of serial murderers, Arntfield told the network.
"No other city in the world, including Los Angeles, at any point in history has had so many at once," he said.
Thirteen of those killings have been attributed to three confirmed murderers: Russell Johnson, also known as the "Balcony Killer"; Christian Magee, known as the "Mad Slasher"; and Gerald Archer, who died in 1995 and was called the "Chambermaid Slayer," Metro News reported.
But there are also links among the remaining 19 killings, as the authors have identified as many as three additional serial killers that may have operated at the time.
"We have this massive cluster of victims that suggests they were all operating coincidentally," Arntfield told the newspaper.
The book will also examine reasons for London's high number of serial killers per capita. Arntfield pointed to features such as its proximity to a highway, its class divisions at the time, as well as its distance from larger urban centres.
It is slated for publication later this year.
In addition to his work as an author, Arntfield stars on "To Catch a Killer," a TV show on the Oprah Winfrey Network (OWN) in which he leads a group of cold case investigators.
One team of students tracked down and interviewed a man who police at the University of Wisconsin suspected of a murder in the 1960s.