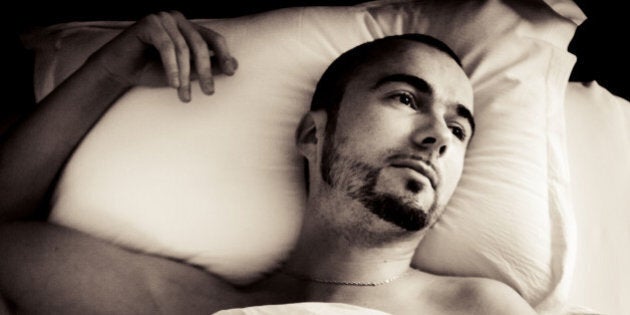 In my first month of joining the staff team of Casey House, a small HIV hospital in Toronto, I heard a story that was not only disturbing but proved to me that there was still considerable work to do.
The story was shared by a middle aged HIV-positive man who had been an inpatient and moved to a long-term care home to continue his recovery and adapt to a new visual disability. He knew his stay there would be time-limited, with a focus on skill-building. As for any of us who consider long-term care as we age or for our loved ones, this man was filled with trepidation. Would the long-term care home be in fact a "home"; what would it be like to live in this communal setting of older folks; and could the care team meet his needs?
In his first week, an incident occurred that set the tone for the weeks and months to come. This man cut his finger -- not severely enough to warrant stitches, but enough to warrant first aid. However, no staff would touch him, no one would assist him. He was told to hold his finger above his head and bandage it himself.
Despite the fact that this man was visually impaired and treating his finger was very difficult without assistance, the real issue at play here was fear. The staff were afraid that by assisting him, they somehow would be putting themselves at risk for becoming HIV-positive. Imagine being a person who is employed to provide care and being unsure you have the information that you need to feel safe. What if this fear leads you to believe that the care you provide puts you at risk of acquiring a life-threatening illness which has the ability to touch your families?
The next few weeks would demonstrate to this man that not only was fear at play, but so were staff values and beliefs that resulted in isolation and exclusion. He was a pioneer in this environment, but the experience was a costly one. This story and his treatment were not grounded in science, and threw me back to the 1980s and the reaction to the first cases of HIV/AIDS.
The community, politicians and health care providers alike were afraid. When the virus and its transmission were still being discovered, this was somewhat understandable. But now, this reaction speaks to unnecessary ignorance to known information about how the virus is transmitted and how to keep oneself safe. And if ignorance is alive and well in a team of care providers, it is not difficult to reason that there are many individuals from all walks of life who still remain afraid. This fear in turn generates unwelcoming and unaccepting environments for people living with HIV.
I have since heard many stories from people living with HIV of the negative reactions they have encountered. There are incidents of being denied care, housing, services and employment, not to mention the fear they experience from potential intimate partners. There is still a common belief that being HIV-positive is a death sentence, when in reality most people now reach the age of retirement, living with what is a serious, long-term illness. These inaccurate beliefs result in stigma and discrimination with often devastating effects. People become isolated and marginalized from the families and communities in which they live. They struggle to disclose their HIV status, even when this would be helpful, for fear of a negative reaction, response, or exclusion.
Many of us are diagnosed with medical issues which require adaptation in our daily lives, by our families and friends, and the broader communities in which we live, work and play. The Canadian population is aging. As we do, these medical issues may become more pronounced or we may face new emerging issues. We all require fluid and adaptive approaches to address our changing needs and systems need to respond to the emergence of new information. Care for people living with HIV is only a poignant example of how and why we need to continually learn and grow. All members of our community regardless of their diagnosis or life circumstances are deserving of inclusion and compassion.
Sharing of facts and providing education are integral activities to combat stigma and discrimination. Without accurate information, bias and misinformation can flourish. To that end, and to specifically address people living and aging with HIV who are beginning to access long-term care environments, a video series has been created. Compassionate Care in a Changing Landscape: HIV and Long Term Care was initiated by the Rekai Centres of Toronto and graciously funded by the MAC AIDS Fund.
Casey House partnered with the Rekai Centres to produce this educational tool. Inspired by the wisdom of people living with HIV and enhanced by the contributions of experts and care providers, the facts are shared, stigma is challenged and the need for all to be welcomed into the care environment is emphasized.
The attached trailer is a short clip of the video series, created to inform and educate care providers. I invite you to learn about HIV, expand your understanding of those living with it and open a dialogue to change the world in which we all live.
A Day With HIV 2014
Popular in the Community