Parliament is poised to adopt M-103, a motion that calls on the government to condemn Islamophobia and all forms of systemic racism and religious discrimination. The principle at the centre of this initiative -- condemning anti-Muslim bigotry -- rightly garners broad support in Canada, including from the Jewish community.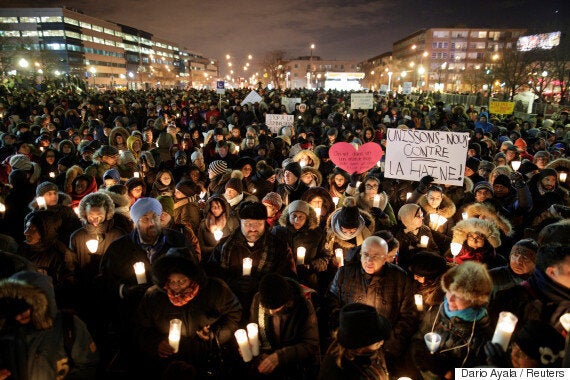 Jewish Canadians perhaps know better than anyone the damaging experience of hatred. According to Statistics Canada, Jews are the most frequent targets of hate-motivated crime in this country. It is from this place of empathy that we unequivocally stand shoulder to shoulder with Muslim Canadians in opposing hate directed against them, particularly in the wake of the heinous attack on a mosque in Quebec City.
I was pleased to engage with the sponsor of M-103, MP Iqra Khalid, in advance of her motion being debated on the floor of the House of Commons. We had an open and frank conversation at her invitation, which included discussion of the need to define Islamophobia. For some, it is an interchangeable term for anti-Muslim bigotry. For others, it is purposefully amorphous, used to quash legitimate criticism of certain interpretations of Islam.
M-103 has engendered a polarized climate of misunderstanding, misinformation and animosity.
We support the motion's intended objective of combating anti-Muslim hate in Canada, which should be unanimously endorsed. However, we are concerned with the potential validation of any restriction placed on criticizing those manifestations of Islam that drive hatred and violence against Jews, Muslims and other Canadians. Recent calls for anti-Semitic violence from the pulpits of some Canadian mosques have brought this concern into sharp relief for many in the Jewish community.
Unfortunately, rather than serving as a vehicle for building solidarity in the face of bigotry, which was clearly the intent of the initiative, M-103 has engendered a polarized climate of misunderstanding, misinformation and animosity. Those who have shamefully bombarded Ms. Khalid with violent and hateful invective are an abhorrent reminder of the need to build a united front in beating back the ugliness that lurks in the shadows of our exceptionally tolerant society.
Following the anticipated adoption of the motion, critics and proponents alike must set their disagreement aside and ensure that any parliamentary initiative that follows is unifying. This should address both the laudable objectives advanced in the motion and the legitimate concerns that have been raised about its composition.
M-103 is a motion, not a law. It seeks to prompt a study by the House of Commons Heritage Committee that would produce recommendations for government action. I recommended to Ms. Khalid that her motion be updated to include a mandate for the committee to define Islamophobia in Canada. Though this suggestion went unheeded, I am hopeful that if Parliament engages in an initiative to confront hatred and discrimination it will be incorporated into that process.
In reaching out to Jewish community leaders on this issue, Prime Minister Justin Trudeau has instilled confidence that this unifying approach to fighting hate will prevail. Learning the lessons of the M-103 experience provides an opportunity for Canadians from all walks of life to come together, transcend our differences and achieve the objectives we collectively espouse.
Follow HuffPost Canada Blogs on Facebook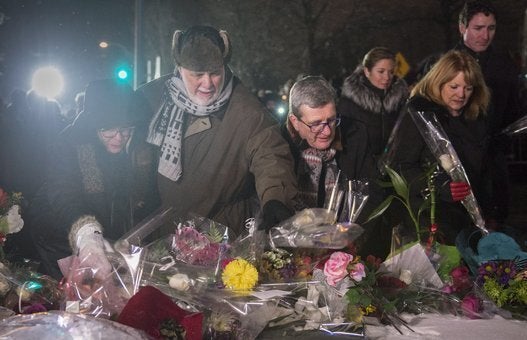 Vigil For Victims Of Quebec City Mosque Attack