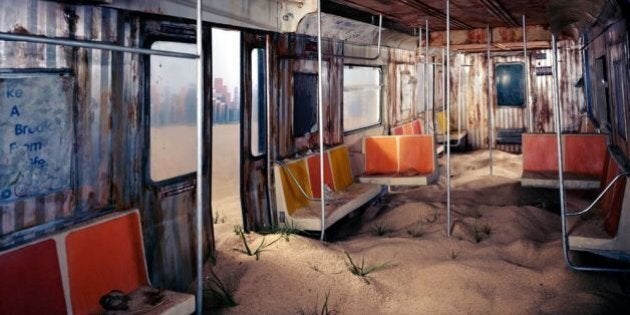 The subway hasn't been running for some time.
So long, in fact, a desert has sprung up around the marooned relic of public transit, while a tattered cityscape looms in the distant background.
The end of the world, it seems, isn't kind to the claptrap of humanity.
Mother Nature, however, abides.
Welcome to Lori Nix's apocalyptic dollhouse -- a stunning collection of miniatures depicting scenes from the end of days.
Each diorama in The Cityis built from scratch, taking an average of seven months to complete, before Nix finally captures the carnage with a photograph.
Nix tells The Huffington Post Canada she comes by her apocalyptic leanings honestly, having grown up in rural Kansas, "where Mother Nature was an everyday powerful force."
"Each season would bring its own little natural disaster, tornadoes, hail storms, blizzards, drought and the seasonal insect infestation."
Her models -- ranging in size from 18" x 12" x 33" to 92" x 42" x 100" -- begin with a detailed floor plan. Along with her assistant, Kathleen Gerber, she then builds the set using real props and copious helpings of hot glue, foam and cardboard. Then the dizzying details. And finally, the close-up -- with an 8X10 camera.
Story continues below slideshow.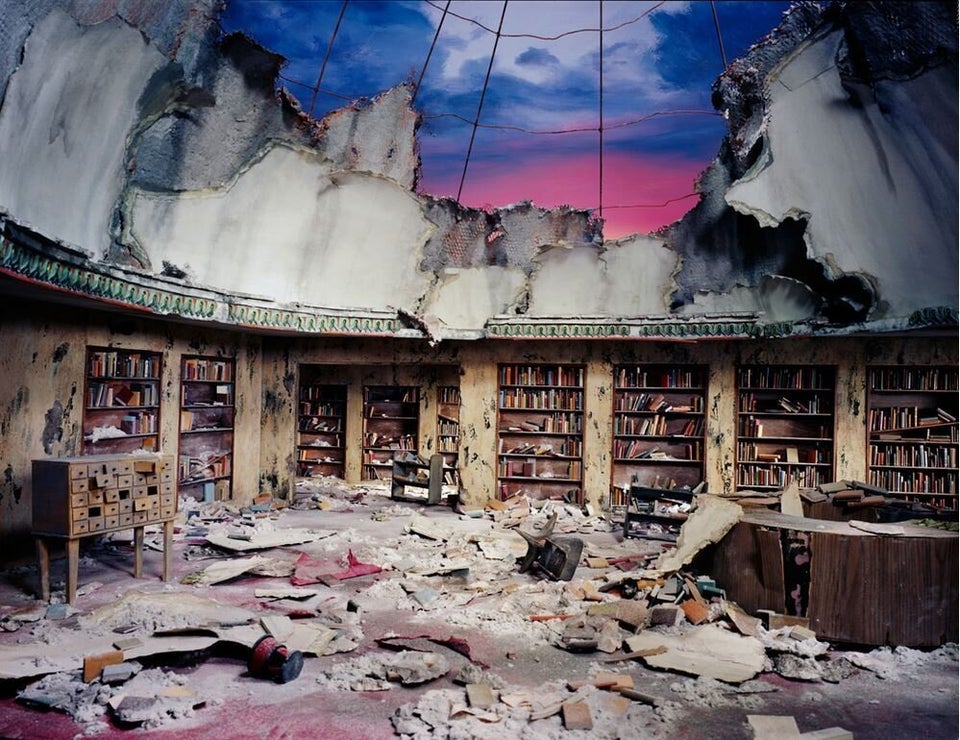 End Of The World Redux
If there's something of a cinematic flair to all that devastation, that too, comes naturally.
"I grew up on a steady diet of disaster flicks such as "Planet of the Apes," "Earthquake," "Towering Inferno," and "Airport 75,"" she says. "I think these films had a quiet impact on my young mind. I'm also a fan of science fiction books and movies, and that genre is always speculating about the future. And the road to the future is usually paved with disasters of all sorts."
The result? It's the end of the world as we never knew it before.
You can soak up Nix's sweet devastation in her book, The City, slated for release on August 15, 2013.
Popular in the Community