Motherhood. It means different things to different women.
As little girls, some of us grow up caring for our dollies, lovingly washing them, changing their "diapers," dressing them up and parading them around in their strollers and prams. We give them names and introduce them to our families. Perhaps some of us satisfied those early material urgings with a pet. Dogs or cats that we tortuously (I'm sure it had to be for them) dressed up and whom we insisted sleep on the end of our beds. We loved them and relished in their love returned.
When we grew up, some of us became mothers for real. Human babies require so much more care than our dollies or puppies ever did! That was OK because our maternal instincts kicked in with zeal and devotion to our little ones we can't even describe! We became sleep deprived but we didn't care because we couldn't stop looking at them anyway. Our bodies experienced big changes, some may say not for the better, but we didn't care because it gave life to our sweet, little miracles. We didn't care about much except for that darling extension of ourselves who depended on us for everything. Love for our children was better than anything we could have imagined.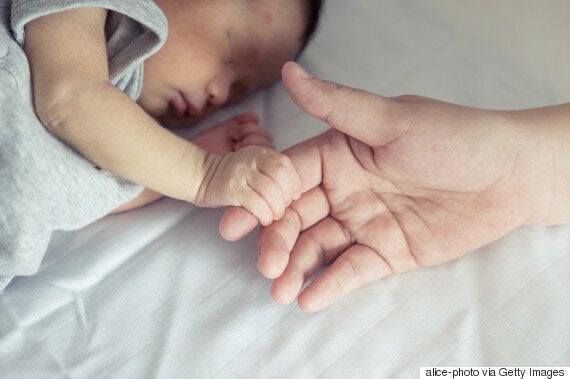 We celebrated their first signs of teeth, first sleep-through-the-nights, first steps, first day at school, first soccer goals. Life was on the right track, we felt fulfilled. Yes, motherhood is tough. Childcare was expensive. There was never enough 'me' time and maybe you heard your name called far more than your ears could take. "MOM!" Fingerprints were everywhere and you spent your weekends doing laundry when you used to be out socializing with friends. On rough days you may have secretly wondered why you even decided to have a child, but those feelings slammed you with guilt when you tucked them in at night and they looked up at you with their sleepy little smiles and said, "I love you Mommy." You are instantly reminded why. You just forgot because you were just so tired. So tired.
Teenagers bring a different kind of tired, but if you've ever had a good conversation with a teen, you know how interesting their philosophies on life can be. You are always proud of your children but is there any better feeling than when they are walking across that stage, receiving their diplomas, to the cheers of their fellow classmates? Their bright futures are just ahead with many more memorable moments to celebrate. It's what mothers look forward to.
There are many kinds of mothers. Some are nurturing. Some are coddling. Some are like friends. Some are tough. Some are unkind. Some are absent. Most are just doing their best, muddling through the murky waters of raising another human without a chart or directions. We worry... oh the worry! People who are not mothers simply cannot understand it, but how could they? It's simple -- they are not mothers.
Then there is that special kind of mother. These are the moms who have outlived their children. They are mothers without official titles and have concocted clever ways to answer, "how many children do you have?" when asked by well meaning folk. These mothers cling to old memories, photo albums and painful frequent visits to cemeteries. Happy are they when given the opportunity to talk about their child when they lived here on the earth, not flying about in heaven. Whole families feel the loss when a child leaves too early, it's true, but these mothers carry an especially heavy burden. They are the only ones whose bodies nurtured their precious babies before they were born and whose babies heard their momma's heartbeat from the inside.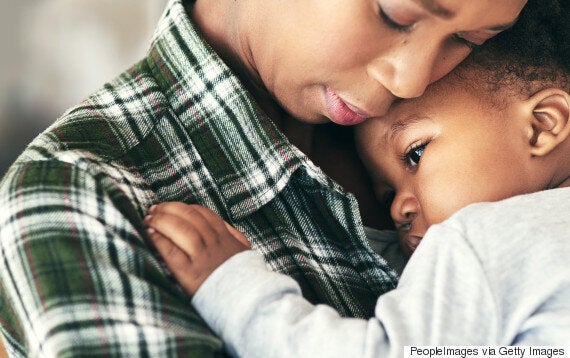 There is a rare cancer called Ewing sarcoma. It is a childhood cancer, which affects people of all ages but most of the time it happens in the first two decades of a child's life. It is painful, it is vicious, there is no cause and there is no cure. It has also stolen the life of far too many children, of all ages. When this cancer crept into the body of my child, I was thrown into a club with other terrified mothers, a club no one wants to join. Online research led me to the Ewings Cancer Foundation of Canada, where I met an amazing mom.
After losing her teenage son, she put her grief to work and started a non-profit organization in her son's memory, raising money to fight the beast that decimated her peace and left a hole in her family. Through donations and the help of volunteers, she was able to begin the very first Canadian-led research into this devastating cancer. Of course it wasn't easy! After 10 years, she still sits behind her computer every day, making calls, sending out letters, driving around her province and flying across other provinces attending functions, all with one intention: to save other mothers children.
Through this immensely selfless mother, I joined her group, a different group, one that fights this heinous childhood cancer with all we have, right alongside many other amazing mothers who have lost their precious children to Ewing sarcoma.
I stand alone within this group of courageous mothers however, for my child still lives. Until I met them, I thought I knew how strong maternal love really was.
To the most special kind of mothers, I wish you a very Happy Mother's Day.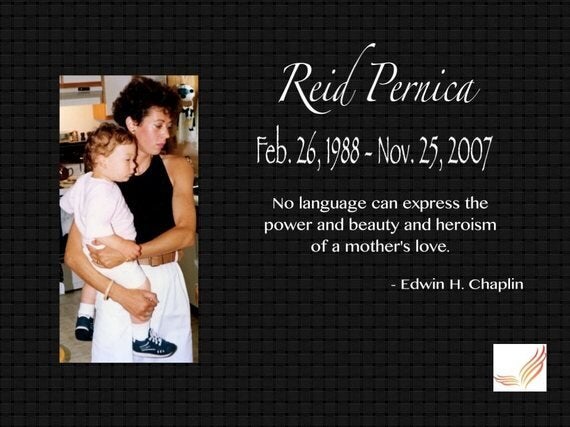 Follow HuffPost Canada Blogs on Facebook