The flight from Thunder Bay, Ont. was less than two hours but the gnawing secret David Sweet stowed made the journey feel like days.
Still, a career in politics teaches you how to contain yourself, he says. To keep a lamb's heart safe behind alligator skin.
Sweet would begin working his phone once they touched down in Toronto, starting with the police. But first he'd tell Almut, his wife seated beside him, about the text he received just before takeoff. The agonizing news Sweet kept to himself to make her trip home bearable.
Lara, their 23-year-old daughter, was gone.
"It's every parent's nightmare," Sweet says on a sunny November afternoon at his constituency office in Hamilton. "You know, when the kids are out too late ... you imagine the worst because you love them, you care about them. You're worried about them.
"But you always hope it stays a nightmare."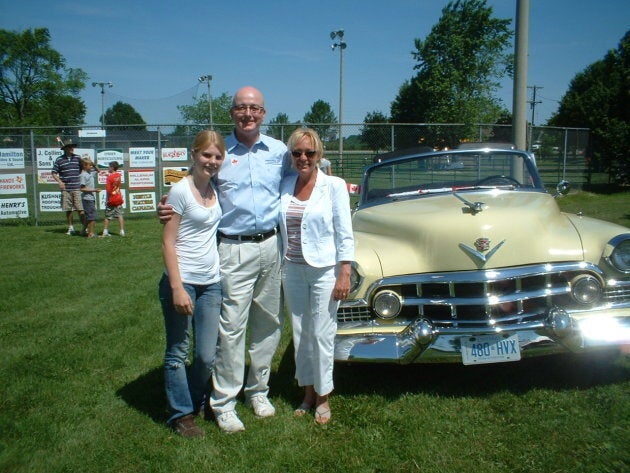 Their son, Chris, had sent his dad a screengrab of a Facebook post warning that something tragic had happened. He was the one who confirmed that Lara, at the time renting a room from a couple in Oshawa, had died.
From the airport that August day, Sweet was patched through to a Durham Regional police officer on the scene who was gutted that the MP would learn such a thing in such a way.
The officer told him they suspected it was an intentional overdose. The preliminary coroner's report later confirmed there was no foul play. A note was left behind.
"She made a bad choice," Sweet says, quietly.
A Conservative first elected in 2006, Sweet represents the sprawling riding of Flamborough-Glanbrook, which includes parts of Hamilton and surrounding communities.
On any given day in the House of Commons, the veteran has the look of someone who loves being there. The 60-year-old can be seen listening intently or grinning as his colleagues grill the government, but not in a way that seems to play to the cameras. He sometimes sports bow ties that help him stand out.
But being a public figure comes with a certain abdication of privacy.
In the fog after Lara died on Aug. 12, Sweet took to Facebook to make the announcement and share two photos of her. He tagged his five other adult children — Theresa, Chris, Reuben, Lucian, and David — but requested "patience and privacy."
Days later, he went online to share funeral details and more photos of his girl. There she was in her air cadets uniform. And at a long-ago birthday party. There she was in front of the Centennial Flame on Parliament Hill.
"Lara you are so sorely missed and loved sweetheart," he wrote.
Sweet says they decided as a family to "bring some comfort to folks" and do their bit to chip away at the stigma often surrounding mental health issues. It was the best thing they could think of to give Lara a positive legacy.
"Or, I should say, enhance the positive legacy," Sweet says, correcting himself. "Because we have lots of beautiful and loving memories of Lara."
The first week back in the House after the summer break, Sweet rose to make a one-minute speech before question period. Members' statements are usually forgettable, typically little more than a chance for an MP to promote local festivals or honour some meritorious constituent.
House Speaker Geoff Regan's gesture for MPs to quiet down as Sweet took his turn suggested something else was coming.
"Speaker, tragically, this past summer we lost our beautiful daughter Lara at age 23," he said, silencing the chamber even more. Sweet thanked members on both sides for providing some comfort in a time of deep grief.
"Lara's struggle with mental health began at birth and continued until she left this earth for a new life in heaven. In spite of her own battle, Lara reached out to an extraordinary number of young people with love, hope, and even resources, though her means were minimal," he said.
"In doing so, Lara reframed my thinking on whether someone has to have it all together to assist others. Lara was the essence of the wounded healer."
He asked MPs to be mindful of those facing their own struggles and generous to those fighting battles for mental wholeness.
"To Lara, who will be greatly missed by all of us, God bless you."
Sweet contained himself, even in the thick of all that mournful applause.
They went into it with their eyes wide open, he explains.
They knew about Lara's family history when they adopted her as an infant from the Catholic Children's Aid Society. She was on Phenobarbital at the time, a drug commonly used to treat epilepsy. It was given to babies who were born with addictions.
Sweet says that, as a "family of faith," they believed Lara was led to their already-full table.
She was a quiet baby at first, he says, but soon became the loudest. In those early days, Lara was petrified of water.
When a social worker came by one day, Sweet says she was stunned to see Almut bathing her without complaint. The mother explained how it took months of patient work, little by little, through spurts of cleaning and crying and comforting whispers.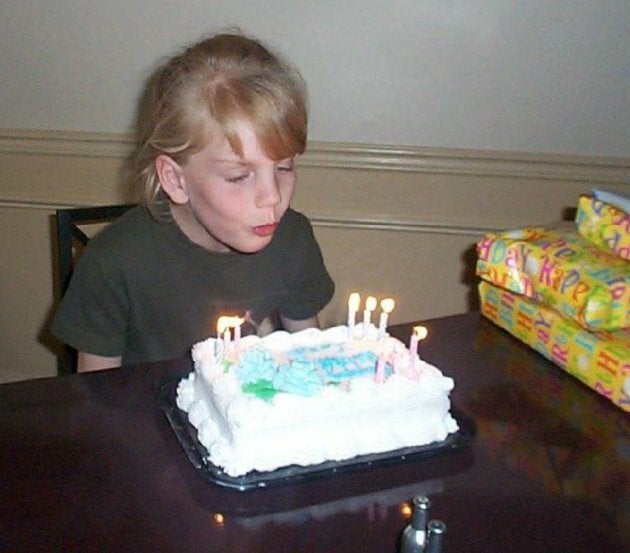 When they later put a pool in the backyard, Sweet says you couldn't drag Lara out of it.
She was vibrant, full of energy, and adorable, he says, but Lara could also have a whole house in an uproar in a hot minute.
When Lara was around the age of 6, they took her to McMaster Children's Hospital to see a pediatric psychotherapist. "It was at that point where we knew we needed an intervention," the father says.
She was diagnosed with profound attention deficit hyperactivity disorder. At a later seminar for parents, Sweet was told it wouldn't do any good to keep asking kids like Lara why they were behaving a certain way. They act out of emotion more than reason.
"They have no idea why," Sweet says he was told.
Lara reframed my thinking on whether someone has to have it all together to assist others. Lara was the essence of the wounded healer.Tory MP David Sweet
Lara got in a lot of trouble at school. She once spooked a classmate by cutting a butterfly out of a sweater left in the bathroom.
Ritalin helped but by age 14, Lara didn't want to take her pills. She worried people would think she was crazy, Sweet says. He tried to convince her that nobody needed to know. Lara said that she'd know.
Eventually, Lara broke away from what she saw as constraints around her, including the family. She left home at 15 and fell into taking drugs. She stayed with friends, stayed on the street, and stayed a couple of months in jail.
Sweet says they never stopped trying to reach her. Gestures were made to keep her safe and warm, such as the five parkas Almut bought Lara one winter.
"There'd be some times when she'd meet us for lunch and some times when we wouldn't see her for two or three months, even though we'd try to track her down," Sweet says.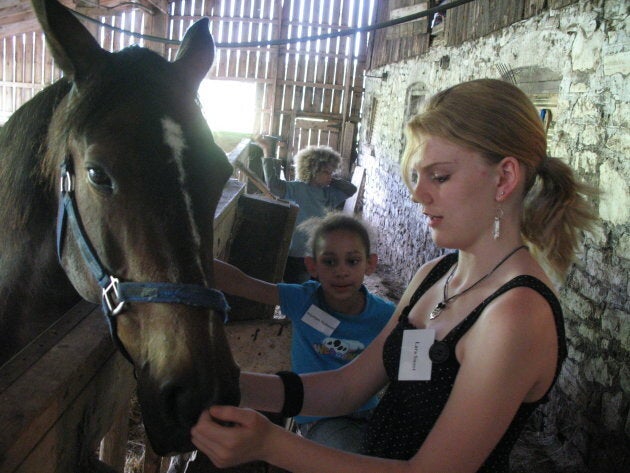 But in Lara's last two years, they all felt a shift. She reached out more, and not just for money or groceries. When Sweet asked to meet up with Lara for a Christmas dinner, he was blown away to see she had brought him a gift — a bottle of red wine.
"That was like ... wow. You know, I remember my wife and I looking at each other and thinking that this was the beginning of a huge change."
Lara started working at a restaurant in Oshawa and picking up jobs doing home improvements.
"She was just learning how to swing a hammer," Sweet says with a smile.
She told her dad that she was saving up enough money to lease an apartment of her own because she was sick of renting single rooms. She had the first month's rent banked and was saving up for the last.
"And I said, 'Well, honey, I'm your Dad. I'll give you the last month's rent.' She said, 'No, I'm doing this myself.' That was big. She was becoming responsible."
Most importantly, she had been sober for eight months.
Lara attended her brother Reuben's wedding in Huntsville, Ont. last June and spent several days with the family. It was glorious, Sweet says.
She came back home a few more times last summer, including a night Sweet now treasures when the family went down to a local pub, The Brassie, for karaoke.
"We went out and we sang all night," Sweet says, his face lighting up. Lara was in a "state of health and control of her life that we've never seen." Sweet would learn later that Lara told friends it was the best time she'd ever had with her family.
They belted crowd-pleasers to get everyone up dancing, even the cheesy stuff such as Neil Diamond's Sweet Caroline. Good times never seemed so good.
And that's the other piece that makes this so hard. Just a week after that perfect evening, she somehow chose to leave them.
It's such a silly song to carry significance. And as a DJ, Chris Sweet sometimes finds himself playing Y.M.C.A. by the Village People several times a week.
Now it conjures memories of his sister Lara, surrounded by family, singing the campy tune complete with arm gestures. A video of the moment was shown at her funeral.
The 33-year-old replays the conversations he had with his sister that night as she stood near the booth where he cued up songs for would-be crooners.
"Did I tell her I loved her?" he asks himself. "Did I show her as much love as I could? Was I patient with her?"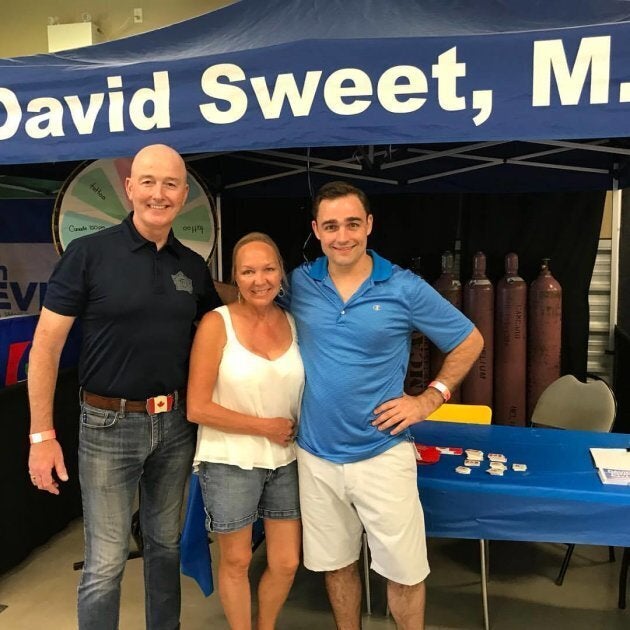 It's profound how happy she seemed. Now he wonders if the joy of that night was something of a catalyst.
"She might have wanted to hang on to that and not see any more dark times," Chris says.
He doesn't know for sure. He'll never know.
Chris remembers the day his parents told them they were adopting. And he'll never forget trying to reach them from the parking lot of a shoe store that cruel summer day.
"Delivering that message, in a text message, is the last thing you want to do," he says.
At first, Chris wanted to think Lara was merely in some kind of trouble. In his heart of hearts, though, he knew it was worse.
"It sort of woke me up to how deceptive the thoughts of suicide can be," he says. "At that point, that was probably the least concerned I'd ever been about her harming herself."
It makes so much sense to be open about it and to be vulnerable about it.Chris Sweet
Like his other siblings, Chris always wanted to watch out for her. But Lara surprised them, too.
She volunteered at their church and a local youth outreach program. His sister, the one who threw such "colossal tantrums," could also be a peacekeeper and patient leader.
"She definitely looked out for people a lot more than she looked out for herself," he says.
It's hard to talk about this stuff, hard to say the words out loud. But at his own wedding in October, tributes to Lara were placed on each table and, in lieu of party favours, donations were made to mental health organizations.
Chris, who also hopes to become an MP, is proud his dad is speaking up.
"It makes so much sense to be open about it and to be vulnerable about it," he says.
Mostly, he remembers how fiercely Lara hugged him. No matter how long she had been away.
"You just get through every day hoping there isn't a grief bomb that hits you," Sweet says of life these days. He concedes a recent candlelight memorial for Lara at Living Rock Ministries, a non-profit organization for at-risk youth in Hamilton, was particularly tough.
As best he can tell, Lara had slipped back to drugs, and misplaced shame kept her from asking her parents for help. Her landlord told Sweet at the funeral that Lara felt she just couldn't face it.
"The deadly cocktail is mental health and drugs," Sweet says. "You don't see the world in a way that makes sense."
Sweet steeled himself on the day of her visitation at the sight of hundreds of people who came to say goodbye, most of them young and many fellow travellers from those years Lara was away from them.
"The stories were amazing," Sweet says with a father's pride. One lad said Lara saved his life when he was in a desperate situation. Another said she gave him her last $20 for food because he hadn't eaten in days. Story after story, just like that.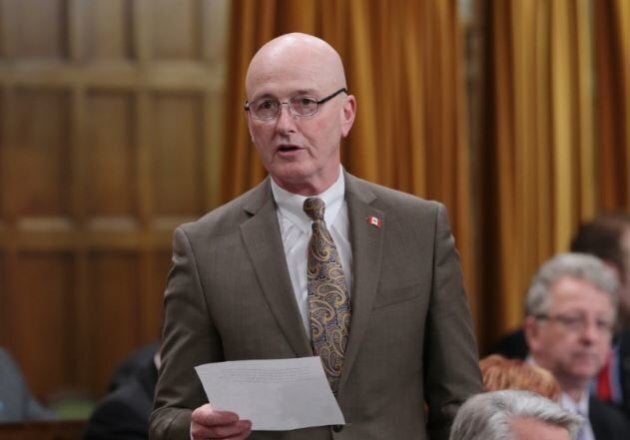 "And I just thought... there she is struggling all her life just to keep her thoughts in order, stay sober. And there's these hundreds of young people that she's reached to a point that they are just devastated," he says.
He's still reflecting on how the experience of losing her — of loving her — might influence what he does for a living. For now, Sweet says he's more motivated than ever to make things even a little bit better for the marginalized and the different.
"She's had me double down," he offers with a chuckle.
Sweet says everyone needs to do their part to foster an environment of empathy where it's OK to say you're not OK. He recounts reading once that the bravest among us are those willing to ask for help.
"We can facilitate that bravery, if you want to call it that," Sweet says. "I prefer to call it that decision. Just by making it easy for someone to be able to seek help without any kind of negative consequences."
'She's had me double down'
Sweet says Lara touched a segment of the community that he couldn't. Along the way, she taught him lasting lessons about potential.
"She was becoming a much better person than most people — certainly not us parents — but most people thought she had the capability of," he says.
At Lara's visitation, someone brought flowers in her honour — purple, her favourite colour.
"At the end of the night, there were so many purple flowers in Lara's casket that you couldn't see Lara anymore," he says.