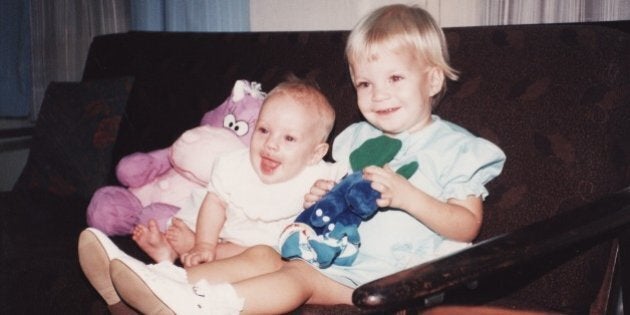 There is no more emotive date of the calendar year for me than March 11. This is the anniversary of the worst day of my life. It was on this day March 11, 1991 that our first-born child, Emily, died very suddenly in Niger Republic, West Africa.
Anyone who has experienced the loss of someone very close knows how the anniversary of that person's death remains a poignant time forever. Some years are harder than others, but we always look back with a mixture of pain, wonder and grief. I can't believe it's been almost 25 years since Emily died. I remember it like no other day. I'm going to share some of that story here.
Emily was two and a half years old. She was a beautiful blonde toddler with a shy and quiet nature. For most of her life we lived in Niger. I always thought (and I still do) that it was a wonderful place for our children to grow up. I look back on the nine years we spent in Niger as among the happiest years of my life. The day before Emily died was a relaxing Sunday -- typical of the happy days we enjoyed there as a family. I vividly remember the afternoon we spent relaxing at the pool of the old French club. Emily was full of life -- jumping and splashing in the pool with all the others. We went to church on the Sunday evening in a nearby village the night before she died -- gathering in a small group to sing and pray.
On the morning of Monday March 11, Emily awoke with fever and vomiting. She seemed ill enough that I thought we should do a malaria smear so we took her out to the clinic for blood work. I was reassured to find out that her white blood count was normal and the malaria test was negative. There was no other sign indicating the cause of her fever, so we tried to treat the fever -- assuming it was a viral infection. It was early afternoon when I noticed the telltale spots that made me realize what we were facing. The rash that accompanies meningococcemia is the most horrible rash a doctor or a parent can observe. It is an irregular purple rash -- so rarely seen now in North America. When I saw the first purple spots on Emily, my heart sank and my mind panicked. She had meningococcemia -- one of the most rapidly fatal infections we know. Emily had been appropriately vaccinated against meningococcus but the old polysaccharide vaccines we used 20 years ago were not highly effective in young children. Clearly it did not help her.
With the appearance of the rash, I knew that we had no time to waste. She had to get injectable penicillin immediately. We were two hours away from the hospital where we had been working. We quickly got into our car with Emily and her baby sister Bethany and drove as fast as it would carry us. It was a race against time. The aggressive infection was going to win the race. Less than an hour into our journey, precious Emily had a seizure and then she stopped breathing. It was the most horrible moment of my life. We felt desperately isolated -- Pep and I and our two little girls -- driving along a highway in southern Niger -- 50 miles from the closest hospital -- and our beloved daughter had taken her last breath. We had no choice but to keep driving. Pep suggested that I do CPR -- which I did -- not really believing we could save her but not ready to give up hope. I soon became exhausted and we eventually switched places -- Pep doing CPR in the back seat with Emily while I drove as fast as the rough road would allow. We couldn't converse. I remember praying in song. It was an unbearable hour.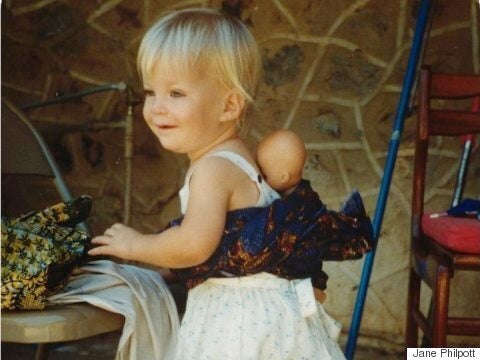 Adding to our panic was the reality that, as we drove, the purple rash began to appear on baby Bethany. It was a sign that both of our daughters were infected with this dreadful bacterium. We were living a nightmare -- Emily had died; eight-month-old Bethany was now fighting the same infection. We would later learn that dozens of children in the area died that same week from meningococcal illness. It was the season when the harmattan winds blow in from the Sahara, carrying with them a surge of infections, and bringing grief to countless families.
When we arrived at Galmi Hospital, our friends and colleagues were shocked to learn our news. We became completely surrounded by both compassion and the critical care that Bethany needed. By some miracle, a pediatrician from Boston was visiting the hospital that week. He and the other staff instantly created a pediatric intensive care unit and began to treat Bethany with life-saving intravenous penicillin. She was seriously ill. Her kidneys had stopped functioning. She probably had a textbook case of Waterhouse-Friderichsen syndrome -- a condition I had studied in medical school, but had never seen in real life. The two doctors who attended to her advised us to be prepared for the worst. We slept fitfully that night, by her side.
The next morning there was a funeral for Emily. I have an enduring memory of the line-up of people who came to greet us that morning. There was a queue of townspeople and hospital employees -- some of them knew us personally and others had heard the news and wanted to bring greetings. That was the day I learned a common Hausa greeting at a time of mourning. One by one they shook our hands. With tones of sympathy and empathy, they said to us: "Sai hankuri." This means: "There is only patience."
I've always had mixed feelings about that greeting. At the time, I was thankful for the reminder to be patient and accept the sad reality. Yet I'm a bit troubled by the passivity that it permits. I've learned to be patient and accept our own loss. But I'm not patient about waiting for the day when young children will not die in such outrageous numbers from infections and other illnesses that are often preventable and treatable.
My memories of the funeral itself relate to the wonderful sense of being surrounded by the love of our friends and colleagues. By this time, the news had spread to family and friends back home. We were flooded with messages of support. Hundreds of people were praying for us and for Bethany's recovery. I still remember the songs we sang at the funeral. One was "Praise my Soul the King of Heaven" -- which we had also sung at our wedding. The other was possibly my all-time favourite hymn, "Be still my soul" -- sung to the amazing Finlandia melody by Sibelius.
Emily's body was buried on March 12 in the stony ground of a small cemetery just west of Galmi village in a wooden box built for her by the hospital carpenter. Truly no parent could forget the pain of saying goodbye to our little ones whose lives are cut short for whatever cause. I remember weeping as her body was lowered into the ground. Feeling that I could barely endure the moment, I recall praying to God that if I had to return to the cemetery the next day to bury another daughter, I didn't think I could bear it.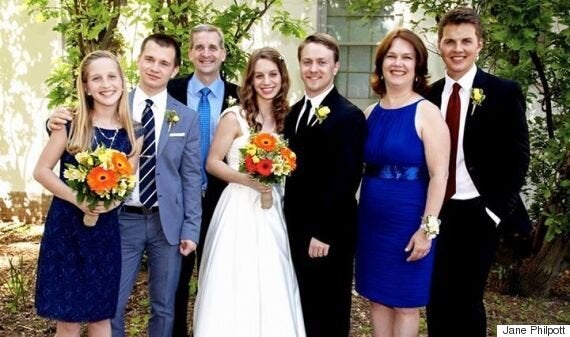 Bethany (centre) and the Philpott family two decades later
Thankfully that prayer was answered. Bethany's health slowly but steadily improved. We were eventually evacuated to Canada for her further hospitalization there. Miraculously she sustained just a few superficial skin scars from her illness and today she is a beautiful and brilliant young woman.
I still grieve that Emily was taken at such a young age. What would her life be like? How would our lives be different if she were still with us? Most parents who have lost a child must ask these same questions on the anniversary of the child's birth or death.
There is grace in this story. Our family felt profound sadness about losing Emily. But it was mingled with thankfulness that Bethany recovered completely. Through living in Niger and learning about the harsh realities of life in that country, I see that life is fragile. Every day that we enjoy with our children and our families is a gift - not to be taken for granted. Working in Niger in later years, I spent some time doing household surveys as part of a training project for village health workers. While administering the surveys, we asked women how many children they had borne and how many were still alive. (At that time, the mortality rate was such that 27 per cent of the babies born would not live to celebrate their fifth birthday.) I was always stunned to hear how many women had suffered the loss of one or more children at a young age.
The beautiful song "Empty Chairs" from Les Misérables always stirs me. The lyrics refer to "a grief that can't be spoken... a pain goes on and on." Losing a child is an unspeakable grief. But I learned from the ordeal. It has given me at least a small measure of understanding about what parents in Niger have patiently accepted for decades. It has driven me to seek ways to influence the global political, environmental and socioeconomic factors that underlie the inequities related to early childhood mortality around the globe.
Sometimes we do have to be patient in the face of loss. We cannot change the past. But we can change the future. If I can help transform circumstances so that the children of today have better opportunity to live long, healthy and meaningful lives, I will have found grace in the face of grief.
I've never posted anything as personal as this -- and I have mixed feelings about doing so. Writing honestly about personal experience and publishing it publicly makes me feel very vulnerable. But I have been grateful for the writings of others who publicly share their painful personal stories. Perhaps someone else will benefit from my writing. I am also posting these reflections to document family history through narrative.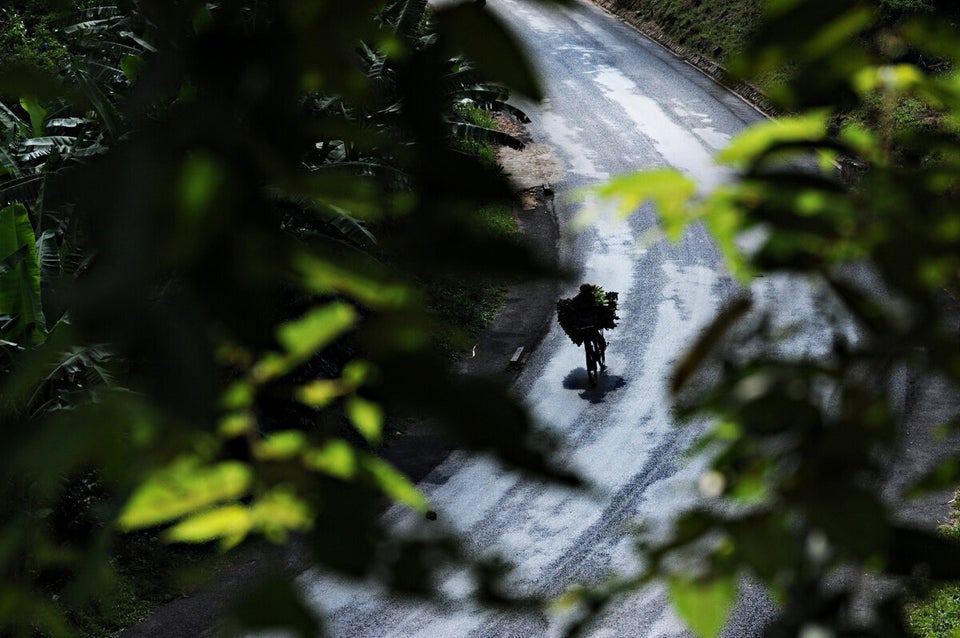 World's Least Developed Countries
Popular in the Community