About two years ago I was a virgin. My only notions of real sex were what I had gathered from movies and books. Sometimes it was romantic and unreal where the woman's hair and make-up was left untouched. Sometimes it was gritty and impersonal, but still something I wanted to experience. Despite the knowledge that it was going to hurt, I wanted to feel it. Even though I knew it wasn't going to be with the perfect man, I wanted it to be with him. And taking into consideration that it probably wasn't going to be earth shattering, I definitely wanted to experience it.
Let me preface this by saying that I had gone through quite a drastic weight loss where I had lost almost 40 pounds in 5 months. Granted, it happened during the colder months when my newly developing physique wasn't as visible beneath layers of clothes and big winter coats. However, once I had finished my year of university and the weather transitioned from blistering cold to mild and finally hot, I had noticed a change in the way men reacted to me.
I still had the same mindset -- keep quiet and out of people's way -- but now men would go out of their way to talk to me. I was 20 and officially beginning my transition into womanhood. Random sleazy guys stopped approaching me in the dirty, dingy subway and it turned into phone numbers being exchanged at bars. Everywhere I looked there seemed to be a new prospect for my consideration. I thanked the short shorts and tank tops I could finally wear at a size 6 instead of a size 12.
Summer school was my first priority at the time, but that didn't stop my conversations with the cute, muscle clad guy sitting in front of me in lecture. My neighbour of 7 years (he was a year younger than I was) had also begun to develop a more forward attitude about his feelings for me, and even went as far as to propose we have sexual liaisons despite him having a girlfriend. We made out, but that didn't satisfy me, and I wasn't willing to go all the way with someone who lived right across the street from my family. So, I decided to find what I was looking for somewhere else.
His name was M___ and I had met him at a campus bar. He had approached me later in the night after a blond haired, blue eyed fireman 10 years older than me asked for my number and invited me up to his cottage. He talked to my friend and I about politics, offered to buy us drinks, and even confidently leaned forward, touched my face gently, and called me gorgeous. I was sold at that moment, not because he had called me beautiful, but because his confidence was something I wanted. It was something I had never had in my life and by us 'hooking up' it would be mine through association.
Out first date was at a baseball game. Our second date was at his house. Being only two years older than me, he lived in the basement of his parent's house in a wealthy part of the city. We got down to business immediately and I told him I was a virgin. His first instinct was to get nervous about me becoming too attached afterwards, but then he looked over at my half naked body next to him and that thought dissipated from his mind.
It hurt at first, but I reveled in this new and strange feeling. He was sweet and gentle, but my body wasn't fair and left me bleeding for the next 3 days. We had agreed that we wouldn't see each other again afterwards, and we haven't.
Fast-forward two years to when I am dating my long-term boyfriend and have been diagnosed with abnormal cervical cells of unknown significance, which doesn't really mean much other than that something is changing in my body. With a high percentage of women experiencing this, it is more than a normal occurrence for sexually active twenty-somethings. However, I've had only two sexual partners in my life and this doesn't feel like the best way to be repaid. Women are constantly being shamed about their bodies and how they use them and to think even a lack of proper usage can result in the same shame and disconcerted feelings about female sexuality.
There is no knowing how or from whom I had developed these cells, but that wasn't necessarily the point. Whether it was M___ or my boyfriend, it is up to my body to take a stand against what was trying to break my composure; stress being the only thing that could make it worse. And that was how I spent the first six months after I had found out. School, relationships, work -- each one affected my mental stability.
Having to now be examined at a hospital every six months, I yearn for the summer of third year when I was careless and stress free. When my biggest concern was buying new, smaller clothes to fit into and to keep track of all the men courting me. And although these bodily changes are normal in women, I can't help but wish I could be in the presence of that time in my life when I felt invincible.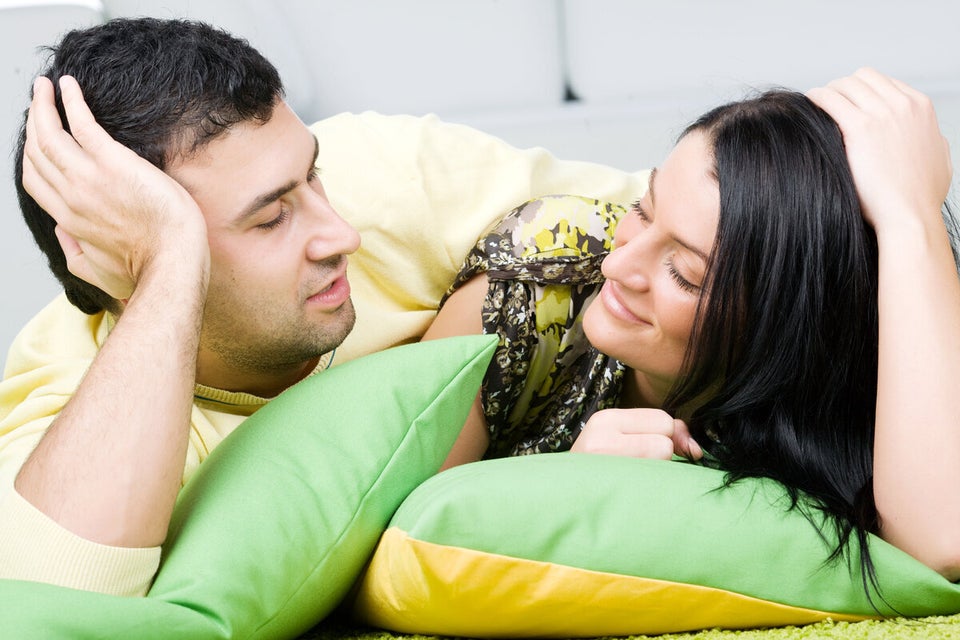 20 Great Sex Tips For Men