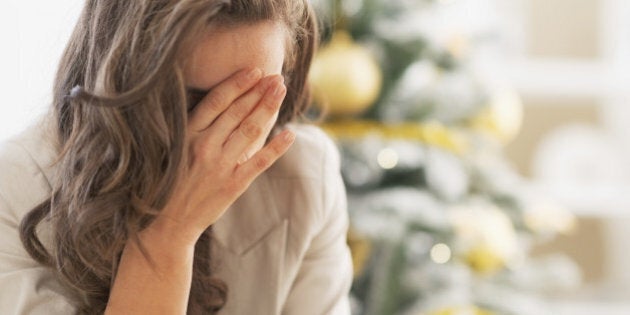 Although the holiday season can be filled with action and activity, it is a difficult time for many. All of us have experienced loss and grief at some point in our lives, and the holiday season is often the time that we feel these losses the most. The social gatherings of the season remind us of those we are not with, but wish we were. The loss of a loved one is often at the top of our mind during this season. As tradition is a large part of the season, it makes sense that these rituals will bring up memories. Christmas is often a time where we experience the mixed feelings of joy and yearning that are within many of us.
With all the expectations for togetherness and connection we feel the absence of those we love or have loved. It might be that someone we loved has died, or that a relationship we valued has ended. Others may be dealing with the loss of expectations and a sense of disconnection during the "festive" season. We may be missing a loved one that is far away and unable to join us for the season.
In order to handle the grief that can arise during this intense time of the year, here are four tips to move through those feelings of loss and allow for connection and joy to emerge.
1. Do not fight the feelings of loss. Become aware of the feelings that are coming up and make them conscious. Label the feelings. Be honest about expectations and people you are grieving over. Give yourself permission to feel sad, angry, lonely, frustrated, and scared. Your feelings are not your enemy.
2. Allow yourself time to feel the feelings, but do not overindulge in feeling sorry for yourself. Everyone is allowed their 10-15 minutes of grief, but do not wallow in it. Feelings are like a water hose; let the feelings flow through you and your mood will naturally change. (However, do not leave the hose running unattended -- remember to turn the hose off after 10-15 minutes.) If you do not allow the feelings to flow, the pressure will build, cause pain and potentially make a mess when it bursts.
3. Find ways to honour those you miss. Look at old photos and tell stories of any loved ones you have lost. Honour the expectations that you may have had for relationships, life and even your vision of the season, as they are a part of our story. Let a lost loved one remain alive in you, and be an active part of your experience. Do not deny the relationship, but rather give it space in your life and your important traditions.
4. Be compassionate to others. Think of others and their losses, and know that as human beings we are not alone. We have all suffered loss and pain; it is the human condition. Christmas is designed to bring light to the dark, and as long as we share the suffering we are connecting with and supporting others. This is the true meaning of the season.
This article is dedicated to those we have loved and lost and remain forever in our hearts. We remain connected always.