A diver may have discovered a nuke that's been missing off the coast of B.C. since the Cold War.
Sean Smyrichinsky was diving for sea cucumbers off Pitt Island, near Haida Gwaii, earlier this month when he stumbled on something unusual.
"I came up telling all my buddies on the boat 'Hey, I found a UFO. It's really bizarre.' And I drew a picture of it, because I didn't have a camera," the diver told the Calgary Sun.
Shortly after, Smyrichinsky was chatting with fishermen in town and told them what he'd found.

"Some old-timer said 'Oh, you might have found that bomb,'" he said, according to the Ottawa Citizen.
"That bomb" refers to a Mark IV nuclear bomb that was lost when an American B-36 warplane crashed off the northern coast of B.C. in 1950. It was on its way from Alaska to Texas during a training mission, carrying the inactive weapon — filled with lead and TNT rather than plutonium — on board.
The crew was forced to ditch the plane after three of its six engines caught fire, B.C. historian Dirk Septer wrote. Five of 17 airmen were killed, and the bomb was said to be detonated over the ocean to keep it out of Soviet hands.
Canadian authorities investigating
The wreckage was discovered inland a few years later, but the nuke was never found — despite the U.S. government's search efforts.
Smyrichinsky googled the Mark IV bomb after learning about the story, and told CBC News he believes he found the device.
The Royal Canadian Navy is sending a ship to investigate Smyrichinsky's find. Maj. Steve Neta of the Canadian Armed Forces told the outlet the discovery does coincide with the area where the plane went down.
"Whatever he found, it's not the nuke," the historian told the BBC.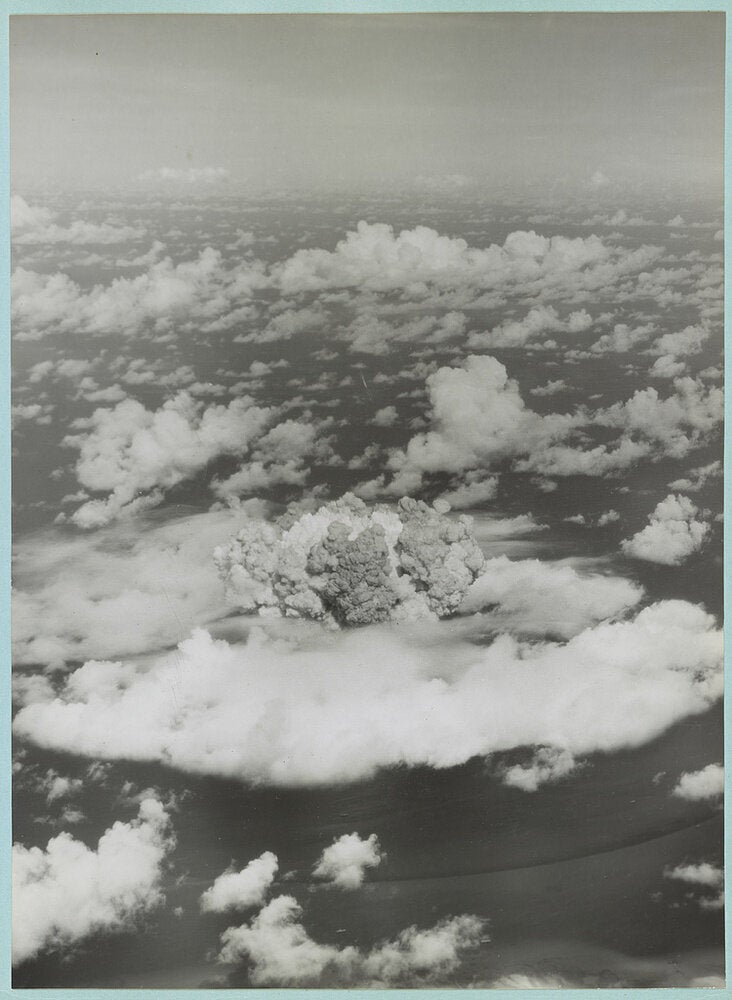 The Most Dramatic Nuclear Tests