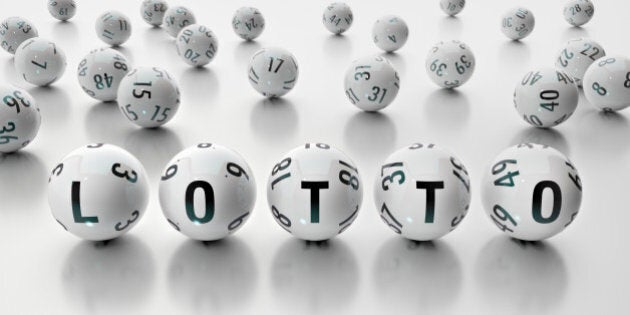 I have a friend who just won his fantasy football league. It's a league he's been in for the last two decades and this year is especially significant because it's the first time he's ever won. With that championship came a nice little cash prize of $300. Amidst his excitement (read: gloating), he was telling me about this dream season and, knowing that I was a tax pro, immediately wondered: Are my winnings taxable?
It's a good question. Across Canada, thousands of Canadians have now wrapped up their fantasy football leagues with more turning their attention to sports like hockey, basketball and in a few months baseball.
On top of that, the Super Bowl is just around the corner and so, too, are the Oscars. Offices and organizations nationwide are going to be putting out the call to have colleagues, friends and family members make their picks. So, if you're curious about how the Canada Revenue Agency views the tax implications of prizes and winnings, here's a quick refresher.
Like all of my fellow compatriots, I did not win the record-setting Powerball lottery in the U.S. A shame too, because in Canada lottery winnings are not considered taxable income. The government considers lotteries a scheme for distributing prizes by luck or chance among those who have purchased a ticket, or a right to the chance.
The only considerations I would recommend you take into account are if the prize was a house or something similar. You should know that the prize will have an adjusted cost base equal to the fair market value of the prize on the day it was won. For example, the only time you would have to pay tax is if you sold the house for more than the adjusted cost base as you would make income off of this.
March break is just around the corner and we can bet that a lot of folks will be looking to travel to warmer climates, including Las Vegas. There they will try their hand at a number of games like poker and blackjack. Like lottery winnings, money won through gambling is for the most part considered to be non-taxable.
But you know that saying, "whatever happens in Vegas, stays in Vegas"? Well, this also applies to taxes to some extent because casino winnings are taxable for U.S. purposes. Depending on the type of game you are playing, casinos in the U.S. are likely to withhold 30 per cent of your winnings for the IRS. However, a special provision under the Canada - United States tax treaty allows you to file a U.S. return and reduce your gambling winnings by your gambling losses and get some or all of the tax back.
Finally, you would be required to pay taxes on gambling winnings if you are so heavily into gambling that it could be considered a full-time business. On this I would suggest you tread carefully because the CRA doesn't provide a lot of clarity on when the transition should happen from being a casual player to a professional one. Just know that if you take too long to make the transition, you may be subjected to back taxes, interest and penalties, which could prove costly.
If you've seen any of the movies being considered this year for Best Picture, then you know that the competition is fierce. Winning the office pool however, may come down to the lesser known categories, so be sure to take note of things like cinematography, scoring and soundtracks to give yourself an edge.
Or maybe you've got your eyes set on February 7 and Super Bowl 50. Will Tom Brady cement his legacy as the game's greatest quarterback? Will Peyton Manning close out a Hall of Fame worthy career with one more championship? Or will Cam Newton and the Carolina Panthers take over the reigns as the league's newest champion?
Whether you're going to participate in a straight pick 'em pool, or the ever-classic square pool, just know that winnings associated from these pools are not considered taxable.
The great thing about pools and lotteries is that everyone has a chance. However you choose to participate, just remember to do so responsibly and to enjoy yourself.