Fashion's newest model is, well, not even a real person.
Nicolas Ghesquière, creative director of French luxury brand Louis Vuitton, took to Instagram this week to reveal their new spring 2016 campaign model: Lightning from the "Final Fantasy" video game series.
In collaboration with video game artist Tetsuya Normura, the theme of Louis Vuitton's "Series 4" collection is reality and fantasy becoming one. In all her futuristic glory, Ghesquière describes Lightning as a "genuine heroine" and explains how riveting it is to have "real reality" influenced by the virtual world.
"We're all confronted by the digital world in a good way and we're influenced by cyber, influenced by the images that make us a dream or judge," Ghesquière said of the collection. "But at the same time, we have this real life. And we're all managing to have this real dimension. And that's exciting."
In the released campaign images, the Japanese RPG character from "Final Fantasy XIII" models an array of fresh-off-the-runway looks, along with an iconic patchwork Go-14 handbag strapped over her shoulder.
There's no doubt Lightning draws many comparisons to pink-haired model of the moment Fernanda Ly, who led the virtual reality-inspired spring/summer 2016 show back in October at Paris Fashion Week. That's why, from the looks of it on Instagram, the two will team up for the campaign along with South Korean actress, Doona Bae.
"I was thinking about this digital frontier, which I wanted to combine in harmony with the world of Louis Vuitton – the craft, the wardrobe," Ghesquière explained. "It's an evocation of cyber, of what comes from digital – these characters or girls that are speaking to their generation."
And get this: this isn't Lightning's first time leaving her Omega weapon behind for the fashion world. She, along with her fellow "Final Fantasy" characters, modelled for Prada in Japan back in 2012.
This could be the coolest campaign of 2016, but we'll just have to wait and see!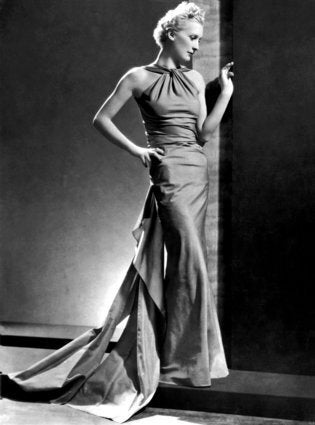 Paris Fashion Week Through The Years