The secret is out. The Blue Jays are back and after a memorable, and at times heartbreaking playoffs, Toronto sports fans are hungry for more from the Blue Jays.
The Jays started their season on the road in Tampa Bay and will be holding their home opener this Friday against the Boston Red Sox. Here are nine reasons why you should get back on the bandwagon this year.
The Bats Are Back
The Blue Jays led the league in home runs last year and the hard-hitting trio of Jose Bautista, Edwin Encarnacion and Josh Donaldson are back and will be looking to punish some baseballs (and opposing pitchers) this year.
If we get more moments like this, fans are going to be very happy.
It's The Stro-Show All Year Long
Young pitcher Marcus Stroman missed almost all of last season with a disastrous ACL injury. His late-season comeback and playoff pitching appearance have become the stuff of legend. Losing ace pitcher David Price to division rival the Boston Red Sox stings, but if Stroman can rise to the occasion and become the anchor of the Jays pitching rotation he'll add to his already out sized reputation.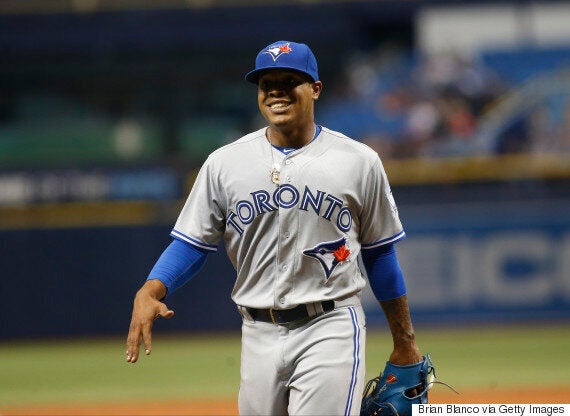 Marcus Stroman got the Jays their first win of the season in Tampa Bay earlier this week. (Brian Blanco/Getty Images)
Kevin Pillar Is Still Patrolling The Outfield
It's a bird. It's a plane. It's Kevin Pillar. The Jays center fielder made a name for himself last season with his acrobatic catches. He looks like he hasn't missed a step.
Tulo And His Ancient Glove Is Back For Another Season
Gather round children and listen to the tale of Tulo the shortstop and his ancient glove. The Blue Jays shortstop is arguably one of the best in the league and it might be because of his glove. Some say it was given to him by a wise man on top of a mountain. Others say that a beam of sunshine revealed the glove to a young Troy and it has never left his side. The origins of the glove are lost in the mists of time. Hey, whatever works.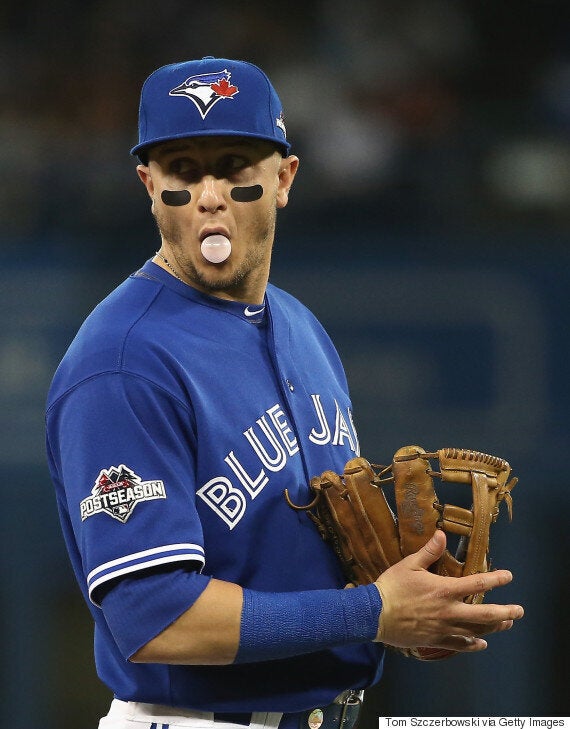 Troy Tulowitzki and his glove during last year's playoffs. We've seen gloves in better shape at garage sales. (Tom Szczerbowski/Getty Images)
Better Beer At The Rogers Centre
Let's face it. The beer selection at the Rogers Centre was lacklustre at best. But earlier this month the Jays announced that Mill Street brewery would be selling its beers at the dome. Beer snobs might complain and point out that it's not a craft beer. Mill Street was purchased by Labatt in 2015 which is why you're seeing the beer at Jays games. But hey, we're not complaining. Non-beer drinkers will also get to choose between two new cider offerings, Brickworks Ciderhouse's Batch: 1904 and Queen Street 501 ciders.
The Return Of Blue Jays Twitter
Last season saw the renaissance of Blue Jays Twitter. The team is the second-most followed team in the MLB (Suck it Red Sox! Eat it Rays!). It might be slightly anti-social, but reading Jays Twitter just might be better than listening to that drunk jerk at the bar who thinks baseball is boring and wants to watch professional poker (guy, where did you come from?!). Not sure where to start? Here's a good list.
The Walk-On Music Will Be Great
People Might Actually Go See The Games
Let's face it, live sports events are kinda boring when the stands are empty. For years, Jays fans suffered through half-empty sections and half-hearted cheers. That probably won't be the case this year. You might have to wait a little longer for a beer but we think the roar of the crowd when Edwin circles the bases or when Kevin Pillar makes a highlight reel-worthy catch is worth the wait.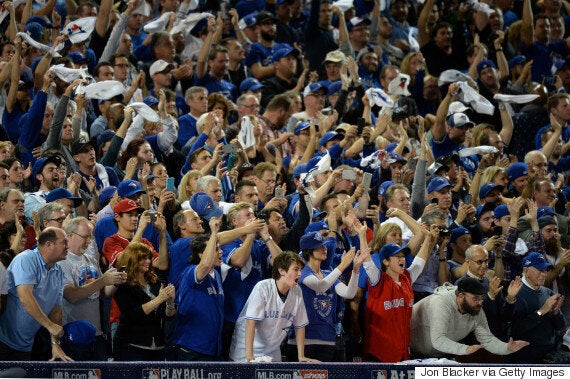 Not every game is going to be like this... Game 5 of the ALCS against Kansas City. (Jon Blacker/MLB Photos via Getty Images)
Open Roof Games
Watching a Jays game on a hot summer's day in the 500s with the CN Tower looming overhead has to be one of the most iconic Toronto experiences ever. You might not be a baseball fan, but it's worth doing at least once every summer.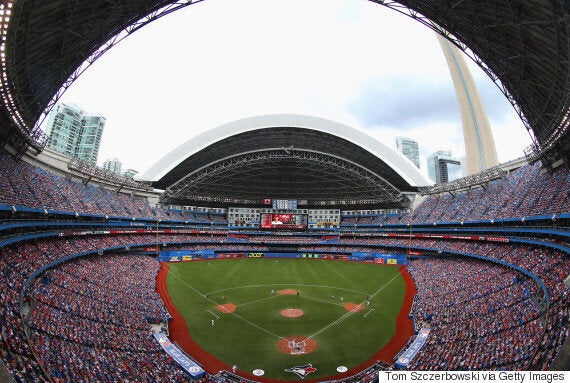 Why do you love the Toronto Blue Jays? What's your favourite thing about going to a ballgame? Share your reasons in the comments.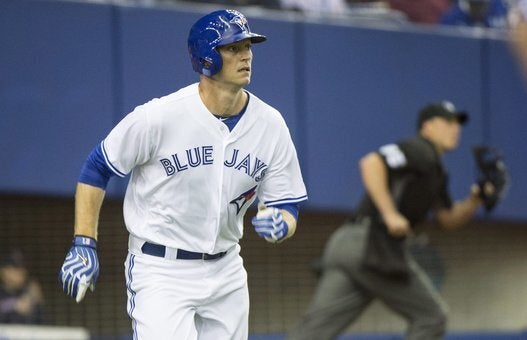 Match Blue Jays vs Red Sox