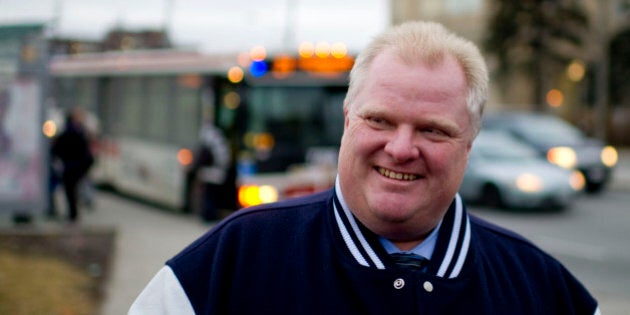 Written by Elisa Krovblit
Whether you were part of Ford Nation or a die-hard detractor, it's a sad day for Toronto as we learn that longtime City Councillor of Ward 2 Etobicoke North and former Mayor Rob Ford has succumbed to his illness, dead at 46, leaving behind wife Renata and two children.
Depending on who you talk to, he was a working class hero, a buffoon, a high school football coach, an alcohol-fuelled crack addict, a husband and father, a sports fan, a say-it-like-it-is politico, a true-blue Torontonian and a man who wasn't afraid to speak his mind -- whether anything was on it or not.
Love him or hate him, he was a seemingly well-intentioned politician with a problem in the limelight of municipal politics and you'll be hard pressed to find a Torontonian without an opinion.
But if you look past the madness of his political term and stay focused on his politics, you'll find a mayor who's left a legacy to be proud of. He fought long and hard for a subway system instead of an LRT -- a move that should prove to better connect the city and tighten the community that has grown with urban sprawl. Neighbourhoods along the east end of the city would have faster and more direct commutes to the core without surface traffic build-up, a plan that creates a sustainable long-term solution for commuter travel. He cut office budgets in favour of infrastructure expenditure; he voted against the five per cent property tax increase in 2001 -- one of only four councillors to do so. He wanted to put the city's money where his mouth was -- and he did. He was known for his quick and attentive response to constituent problems -- among other things.
He was also known for cancelling the car tax -- the cash grab the previous government had approved. The $60 per car the city charged when plates were renewed was never well received and Ford was a hero for removing it. One of his first campaign promises to come into effect, it secured Ford Nation's belief that they'd elected the right man for the job.
Far from perfect, he was known for using off-colour language and having all the tact of a bulldozer. It was astounding that a man of his generation, who grew up in an era of absurd political correctness, never fully grasped the concept. He wouldn't attend gay pride celebrations, he often made salacious or lewd remarks, he had no sensitivity or filter when it came to making crude and often racially insensitive comments, and yet Ford Nation supported him. Before his crack scandal he had a divided city -- those that loved him and those that couldn't believe he was ever elected. There was no middle ground.
At the height of the scandal it seemed the world was focused on Ford, and with all eyes on Toronto for all the wrong reasons, Ford's legacy won't ever burn bright.
For all the good, there is the bad, the well-known stories that will always haunt the Ford political name, but he's left some positives for Toronto as his legacy, and hopefully his passion and pride in making Toronto a great place to live will endure.
Follow HuffPost Canada Blogs on Facebook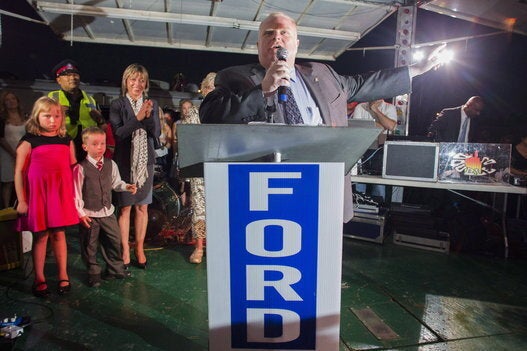 Rob Ford's Cancer Battle
Popular in the Community