The aftermath of the devastating Paris attacks has been felt throughout the world, including right here in Canada.
While we've seen a wave of discrimination arise following the deadly attacks, the message to take away from unspeakable tragedies around the world should always be the same: solidarity against hate and division.
That's exactly what these three Montreal roommates are reminding us.
Matt Dajer, Thomas Brag and Ammar Kandil, all from various cultural and religious backgrounds, stood hand-in-hand at Montreal's Berri-UQAM metro station Monday to make a strong statement.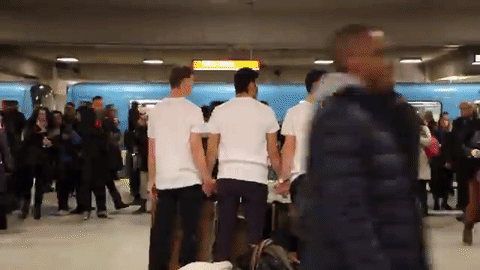 Brag, who is from Paris, stood next to Kandil, who is from Egypt. Kandil stood beside Dejar, who is a New York native. The video was filmed by their Turkish friend Derin Emre.
"These are my brothers," read one sign in front of the three men.
The video, uploaded to their YouTube channel Generation Y Not, has a simple yet profound message.
"They cannot separate us."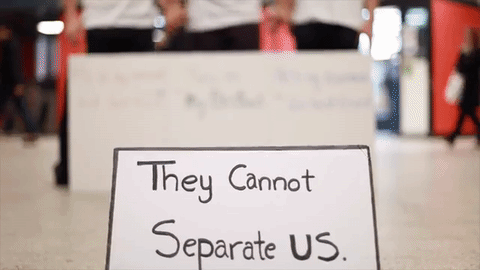 "Yes [Kandil]'s Muslim. But we're standing right next to him and he's our best friend, so you have to accept that," Brag told Buzzfeed Canada.
The display of unity left many passengers at the busy station in tears, as they stopped to hug the young men and take photos.
"There was not a single bad thing said. Everybody was so supportive," said Dejar.
Many YouTube users also commended the Montrealers for their inspiring message.
"The video left me speechless. Awesome, just awesome," commented Rey Dus.
Possibly the best reaction was of a French woman who stopped to speak to the men at the station, and encouraged people to behave in the name of humanity.
"Humanity, that's it!" she said.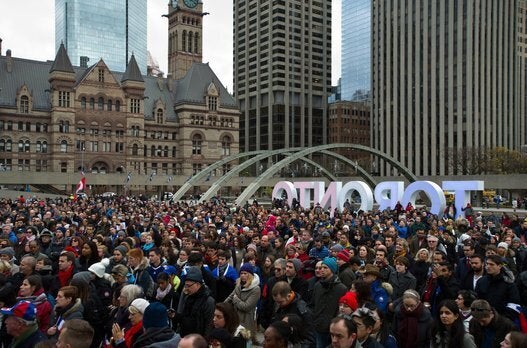 Vigils Across Canada In Light Of Paris Attacks
Popular in the Community