For weight loss and cardiovascular disease prevention, low carb is the way to go, according to researchers from Tulane University, Kaiser Permanente and Johns Hopkins University in the U.S.
The research team set out to determine the effects of a low-carbohydrate diet on cardiovascular disease prevention, which had previously been unknown ,and little to no testing had been done in a diverse group of participants.
In the study, researchers worked with 148 men and women, of which half were black and half were white and all of whom were considered obese based on body mass index (BMI).
Participants were randomly assigned to follow a low-carb diet of less than 40g per day or a low-fat diet in which less than 30 percent of their daily calorie intake came from fat.
Both groups received regular dietary surveillance and no goals were set for calorie intake and exercise, although researchers say the groups' physical activity levels were similar enough to not have affected the results.
After amassing data on weight and cardiovascular risk factors in the beginning, researchers surveyed participants at intervals of three, six and 12 months during the year to take measurements and make sure they were consistently adhering to their diets.
Researchers discounted the data of participants who didn't complete the one-year intervention, making for a total of 60 participants (82 percent) in the low-fat group and 59 (79 percent) in the low-carbohydrate group who managed to stick to their diets.
Of the aforementioned participants, both black and white participants on the low-carbohydrate diet had lost an average of 7.7 lbs more weight and showed a significant decrease in body fat and other risk factors for cardiovascular disease after a year than those on the low-fat diet.
The low-carb diet group also showed lower blood levels of certain fats that can indicate increased risk for cardiovascular disease.
Curiously, participants in the low-fat diet group had an increased reduction in waist size compared to those in the low-carb diet at three and six month intervals, although there was no difference at the end of the year-long study.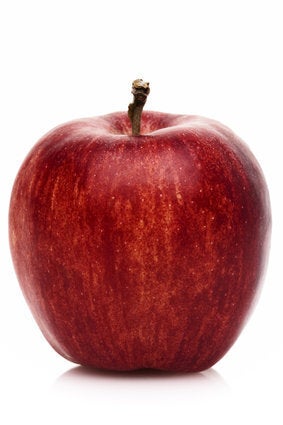 32 Low Carb Foods For A Healthy Diet
Popular in the Community