The latest numbers from Statistics Canada show a job market that's treading water: there was virtually no change in the number of jobs in June.
But that's not actually what happened. In reality, Canada lost an enormous amount of higher-paid manufacturing and resource jobs, and replaced them with an almost equal amount of lower-paid service sector jobs.
"The weak details of June's jobs report show Canadian employment to be shifting into lower-wage sectors due to the energy downturn," wrote Bill Adams, senior international economist at PNC Financial Services.
Employment in higher-paying "goods-producing" sectors such as the oil patch and manufacturing shrank by 46,200 jobs in June, while service-industry jobs such as cleaning hotel rooms or flipping patties at McDonald's expanded by 45,500.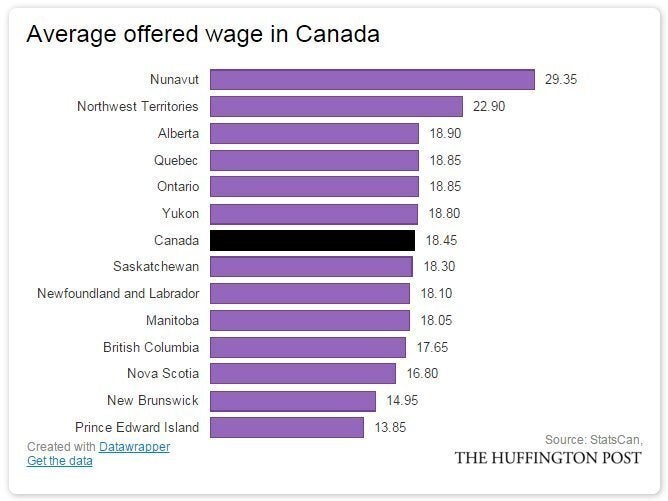 This is being reflected in the wages being offered for new jobs. According to StatsCan, the average wage for a new job has fallen three per cent in 12 months to $18.45 an hour, from $19.05 a year earlier.
Emanuela Enenajor, a senior economist at Bank of America Merrill Lynch, says this shift away from production jobs to service jobs is hitting men especially hard, because they dominated the kinds of work that are now disappearing.
"Blue-collar jobs are on the decline, suggesting permanent damage to Canada's labour force," Enenajor wrote in a report cited by the Globe and Mail.
She noted that, unlike in previous blue-collar downturns, laid-off workers don't have many good alternatives.
Those laid off at factories in the 2000s could find jobs in the booming oil business at that time. But those laid off from oil today are unlikely to find jobs in manufacturing — factory employment shrank by 1.8 per cent just in the past year.
The employment rate for men aged 15 to 64 — that is, the percentage of men with a job — fell to 75.2 per cent in June, down from 75.7 per cent a year earlier. In that time, the employment rate for women grew by nearly as much — 0.4 percentage points, to 69.8 per cent.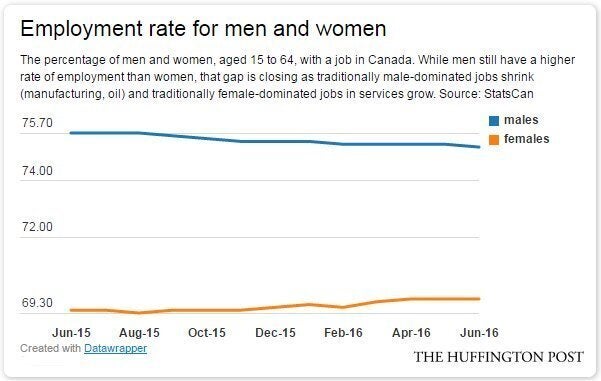 "Today, the oil patch is firing, construction employment is near its saturation point, and factory jobs are flat," Enenajor wrote.
"The result is a chronic atrophy of skills and employability of workers who are shut out of the labour force for extended periods."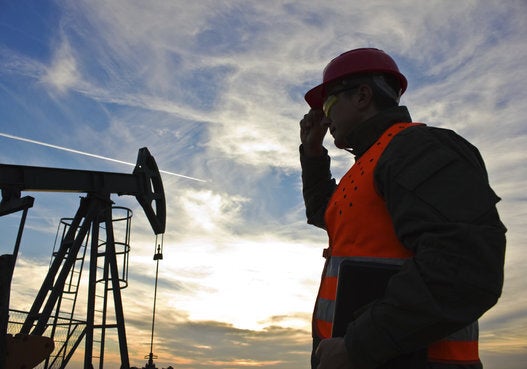 Industries Creating Or Shedding The Most Jobs (March 2016)