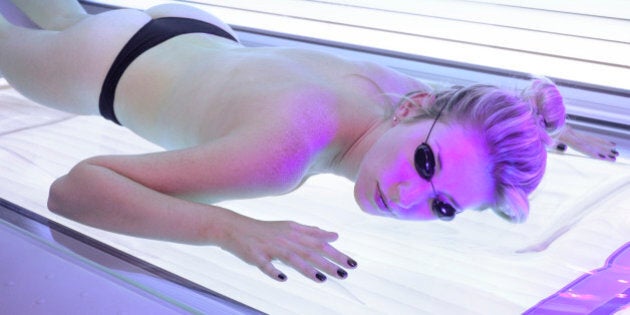 There are many factors we can't control that affect our cancer risk, like growing older, our genetic profile and having a family history of the disease. But the good news is that there is a lot we can control. The science is clear: lifestyle plays a big role in cancer. In fact, we know that about half of all cancers can be prevented. How? It's as simple as making healthy choices every day and having policies in place that protect our health. Here are the top 10 ways to lower your risk of cancer:
1. Don't smoke. Smoking is responsible for more than 85 per cent of lung cancer cases and 30 per cent of all cancer deaths. The more you smoke and the longer you smoke, the higher your risk of cancer. Quitting smoking reduces your risk of at least 14 types of cancer.
2. Keep a healthy body weight. Many Canadians weigh too much -- more than half of us are overweight or obese. If you are one of them, you have a higher risk of developing seven types of cancer. Reduce your risk by getting to and staying at a healthy body weight.
3. Move more. Physical activity protects against colon cancer. It's also one of the best ways to help you get to and stay at a healthy body weight. At least 30 minutes of moderate activity every day can make a difference. You don't need to go to the gym or play sports. Going for a brisk walk or taking the stairs can also get your heart rate up. There's also emerging evidence that sitting too much (like at your office desk or while watching TV) could elevate your risk of cancer. So take breaks from sitting and get moving!
4. Eat well. Include lots of veggies and fruit, lots of fibre (such as whole grains) and little fat and sugar in your diet. This will help you keep a healthy body weight and protect against several cancers. Healthy eating doesn't have to be complicated, expensive or time-consuming. It's a habit that gets easier every day.
5. Limit your intake of red and processed meats. A diet high in red meat (beef, pork, lamb, goat) and processed meats (ham, bacon, salami, hot dogs, sausages) can increase your risk of colorectal cancer while also making it hard to maintain a healthy body weight.
6. Limit the amount of alcohol you drink. Whether it's beer, wine or spirits, keeping your intake to less than one drink a day for women and less than two drinks a day for men can reduce your risk of seven types of cancer. The less alcohol you drink, the more you reduce your risk.
7. Be safe in the sun and don't use indoor tanning. In Canada, sunlight is strong enough to cause skin cancer. In fact, skin cancer is the most commonly diagnosed cancer in Canada. A tan, either from the sun or from a tanning bed, is a sign of damaged skin. Damaged skin increases your risk of skin cancer.
8. Get vaccinated. Vaccines for cancer? It's true! Two infections -- hepatitis B and HPV -- are responsible for a significant number of liver and cervical cancers as well as other types of cancer. Some people are at greater than average risk for these infections. You can avoid getting hep B and HPV by being vaccinated against them. Talk to your doctor about whether these vaccines are right for you.
9. Make your home safe. Radon gas is a silent killer and the second leading cause of lung cancer deaths in Canada. Getting your home tested for this radioactive gas is the only way to know if you're exposed.
10. Be aware of the risks of artificial hormones. Birth control pills and menopausal hormone replacement therapy (HRT) carry a slightly elevated risk for breast and other cancers. Women considering hormonal contraceptives or HRT should talk to their doctor about the risks and benefits of these treatments to find out what's best for them.
Cutting your cancer risk doesn't have to be overwhelming. Take a more in-depth look at these and other cancer risk factors by trying out It's My Life! -- a new interactive, evidence-based tool created by the Canadian Cancer Society. The tool will help you learn about how your lifestyle affects your risk of cancer and empower you to take action to stop cancer before it starts.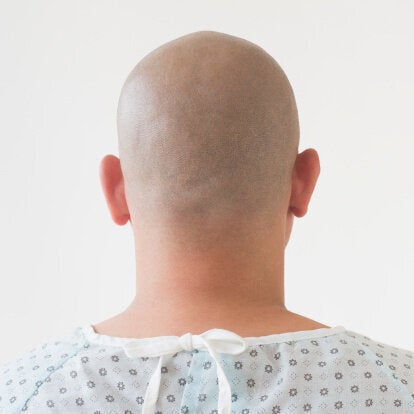 10 Facts About Cancer In Canada