Former "Trailer Park Boys'' actress Lucy DeCoutere insists she remains friends with the cast and crew of the show she has resigned from despite saying her departure was linked to the arrest of a co-star in the U.S.
DeCoutere announced her resignation on Twitter on Saturday and said it was connected to one of the show's principal actors being charged with misdemeanour domestic battery a day earlier.
A publicist for the "Trailer Park Boys," however, reportedly said DeCoutere told the show's producer a few weeks ago that she would not be returning next season.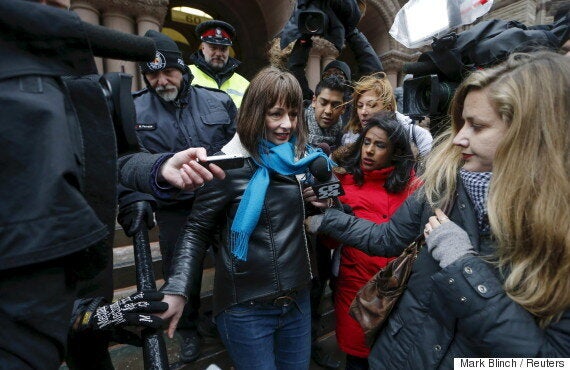 Actress Lucy DeCoutere said the "Trailer Park Boys" cast and crew are still her friends. (Photo: Toronto Star via Getty Images)
Late Sunday night, DeCoutere said it had been an "extremely tough'' weekend.
"The TPB cast and crew are still my friends and there are no bad feelings between us,'' DeCoutere tweeted before adding. "I am floored by the hundreds of derogatory, cruel and heartless messages I've read. For those who are being kind? Rock on! You make TPB fun.''
DeCoutere has become a well-known figure across the country after testifying against former CBC broadcaster Jian Ghomeshi at his sexual assault trial. He was found not guilty last month.
DeCoutere's co-star, Mike Smith, who played the character Bubbles on the cult comedy show, was arrested in Los Angeles on Friday, booked on suspicion of misdemeanour domestic battery and released hours later on bail.
He denied any wrongdoing in a written statement, saying the woman involved in the incident was a friend of his with whom he had a "loud and heated dispute.''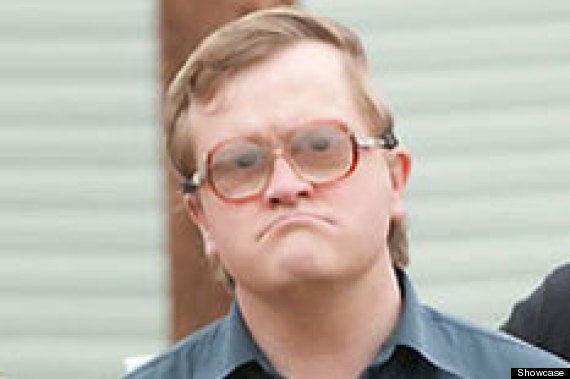 Mike Smith was arrested in Los Angeles on Friday. (Photo: Showcase)
"At no time did I assault her. I am not guilty of the misdemeanour charged against me,'' he said.
In the same statement, which was issued by the "Trailer Park Boys,'' a woman who says she was described as the alleged victim in the incident also denied the police allegations.
"It saddens me the way things are being reported and the way it was handled by the police,'' the woman is quoted as saying "At no point did I feel I was in danger, otherwise I would've called the police myself, which I did not. The police were called by others not present in the room who mistakenly perceived the argument to be something other than what it was.''
After news of Smith's arrest surfaced, DeCoutere tweeted: "If I find out that somebody is abusive, I cut them out of my life'' and then announced she was leaving the show.
Smith will return to a L.A. court on April 29 to face the charge.
"Trailer Park Boys'' is about three petty felons living in a trailer park. The show is produced by Toronto-based Showcase Television and appears on Netflix.