Lucy DeCoutere, a central witness in the sexual assault trial of Jian Ghomeshi, has resigned from the "Trailer Park Boys" show after a castmate was charged in a domestic dispute.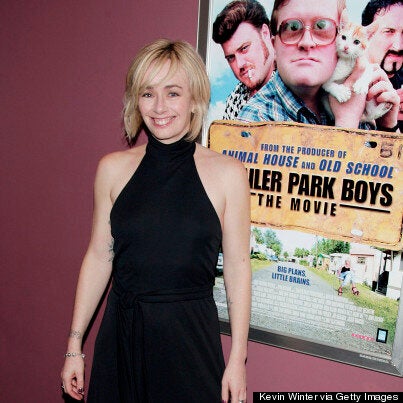 Lucy DeCoutere is seen in this 2008 photo at the premiere of 'Trailer Park Boys: The Movie' in West Hollywood, Calif. (Photo: Kevin Winter/Getty Images)
"The other members of the Trailer Park Boys and all staff stand behind Mike and look forward to the matter being resolved favourably," said the statement from the production.
However, it appears that DeCoutere did not agree with the declaration of support. A few hours later, she publicly announced her resignation from the TV series.
She confirmed that her decision was directly related to Smith's arrest and charge.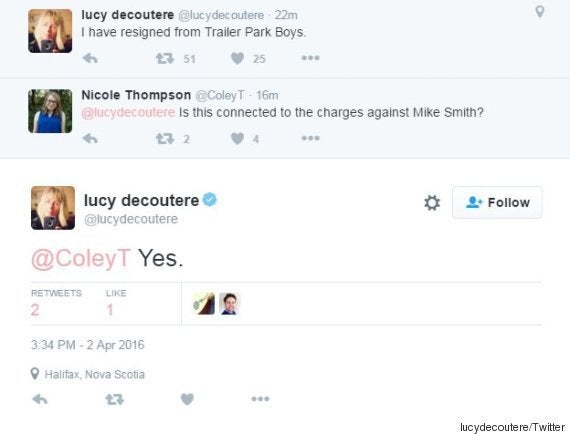 DeCoutere also tweeted on Saturday:
The Ghomeshi case has generated an intense national debate on how Canada's justice system deals with sexual abuse complainants.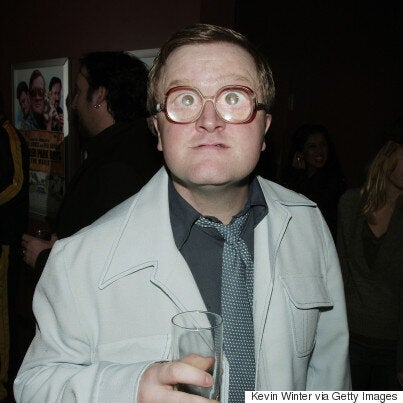 Actor Mike Smith, seen in 2008, is best known as Bubbles in the "Trailer Park Boys." (Photo: Kevin Winter/Getty Images)
"Georgia is a friend of mine and we had a loud and heated dispute. That is all. At no time did I assault her. I am not guilty of the misdemeanour charged against me," said Smith.
In the statement, Ling confirms that the two did have a heated dispute, but said, "At no point did I feel I was in danger, otherwise I would've called the police myself, which I did not."
DeCoutere said she had spoken to both Smith and Ling before resigning.
The 10th season of "Trailer Park Boys" recently debuted on Netflix.
With files from The Canadian Press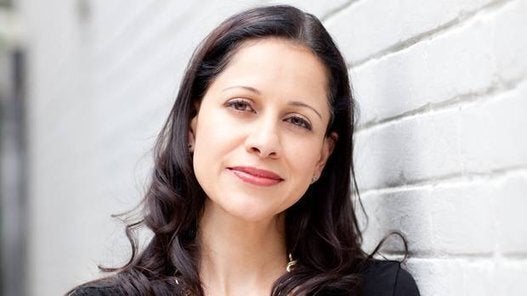 Jian Ghomeshi Case: A Timeline