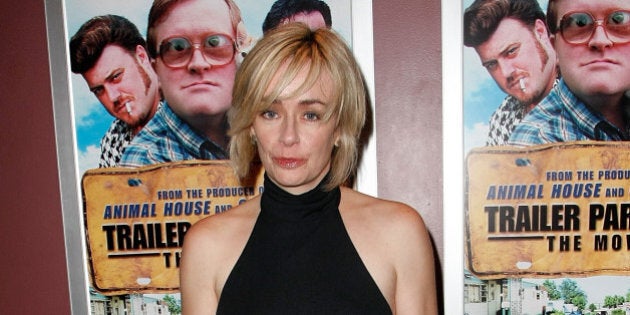 The Canadian actress, best known for her role on "Trailer Park Boys," told The Toronto Star in a report published Wednesday that she was slapped and choked by Ghomeshi without her consent — corroborating the reports from several other unnamed women.
DeCoutere appeared in several "Trailer Park Boys" episodes and in the movie franchise, playing Ricky's on-again off-again girlfriend. She won a Gemini award along with the cast for Best Ensemble Performance in a Comedy Program or Series.
She also provides a voice for the computer game "Empress of the Deep - The Darkest Secret."
While appearing on "Trailer Park Boys," DeCoutere also worked as a teacher in Halifax, where the show was shot. She chose to teach primary school children because there was a smaller chance they had seen the show.
DeCoutere used the first season of "TPB" in 2000 as an internship for a one-year graduate program in communications at Concordia University and continued working on the show as a "summer job," while earning her teaching degree and completing basic training in the Air Force.