Lucy Johnson went missing more than 50 years ago and has been found alive in the Yukon, solving one of the Surrey RCMP's oldest missing persons cases.
Johnson was featured in a "Missing of the Month" series by the RCMP on July 2. She was last seen by a neighbour in 1961 in the 10300-block of 145A Street and was reported missing on May 14, 1965. Police had believed she met with foul play.
Her mother had been born in Alaska and later lived in the Yukon, so she placed an ad in the Yukon News, the Leader reported.
Soon Evans got a phone call from a woman who said she knew Johnson and was fairly certain that she was her mother, too.
"The police phoned me and said 'we found your mom' and I said 'no, I found my mom,'" Evans told the newspaper.
Born in Skagway, Alaska, in 1935, Johnson later moved to Carcross, Yukon in 1943. She left that community in 1953 and did not maintain contact with her family, the RCMP said.
She married Marvin Johnson in 1954 and had two children, Linda and Daniel. The family moved around New Westminster several times before settling in Surrey in 1955 or 1956.
The Surrey RCMP's Missing Persons Unit doesn't give up on unsolved cases until 100 years have passed. The unit began its monthly missing series last year, beginning with Stephen Begg, a software engineer who hasn't been seen since 2011.
The unit still has a file open on Albert Wilkinson, who went missing in 1957.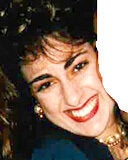 Missing People In Surrey, B.C.