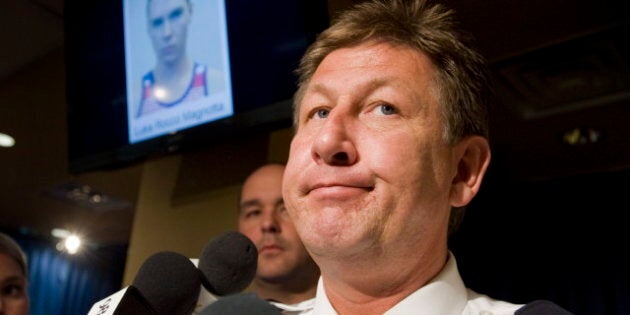 Montreal police revealed disturbing forensic details Tuesday about a murder and dismemberment case that netted a suspect in Germany after a global manhunt captured international attention.
Luka Rocco Magnotta is now in a Berlin jail awaiting extradition to Canada on first-degree murder and other charges, after a worldwide dragnet tracked him down in the German capital early this week.
Magnotta, 29, is suspected of killing Jun Lin, a Chinese university student in Montreal, filming and broadcasting the alleged act, and mailing body parts to Canadian political parties.
Montreal police have now revealed some of the evidence they say links Magnotta to the alleged crime — including surveillance footage from his apartment building and a nearby Canada Post outlet, and a horrific video montage that circulated on internet gore sites last week.
DNA test results now confirm what police have known "99.9 per cent" since last week, Montreal police Cmdr. Ian Lafrenière said — that human remains sent to federal political parties and found in a Montreal trash pile are from the same body.
Montreal investigators say they also have evidence of cannibalism, "as gross and as graphic as it could be," Lafrenière said. "Yes, it was seen on the video."
Police still need to "absolutely prove" the authenticity of the video as a recording of the alleged crimes, although investigators "believe it is," he said. "Now we have to prove it."
Lafrenière said some body parts are still missing from the remains, but they aren't believed to be in the Canadian postal system.
CBC News has learned that among remains mailed from Montreal to Ottawa, a left foot sent to the Conservative Party headquarters was addressed directly to Prime Minister Stephen Harper.
As the investigation enters its next phase, detectives are now combing through open homicide cases in the Montreal area, and possibly in other regions, Lafrenière said.
Other police forces "have been in touch" about investigations of potential interest, he said, without specifying which agencies.
What is "particular, specific is the modus operandi, the way [this crime] happened," Lafrenière said. "We'll look at possibilities, and now we're working on different cases."
Magnotta caught reading stories about himself
Magnotta is wanted by Montreal authorities on first-degree murder and other charges, including threatening Canadian politicians, in a case that spawned one of the largest manhunts in Montreal police history.
He was arrested at an internet café in Berlin on Monday, when he was reportedly reading online media stories about himself.
Berlin prosecutors said Magnotta has no intention of fighting extradition, however, it was unclear how long it would take to return him to Canada.
Public Safety Minister Vic Toews said Tuesday the "extradition can occur very, very quickly, or it can be a drawn-out affair," adding that it was dependent on Magnotta's "willingness to cooperate,"
Kerry-Lynne Findlay, parliamentary secretary to the justice minister, ventured a summer extradition was possible.
"Our officials are working on it, and we feel he'll be back here quite expeditiously," Findlay said. "Probably a few weeks, but that's maybe optimistic."
A German judge visited Magnotta in a Berlin jail Tuesday to speak about his detention and the procedure for extradition. Following that meeting, Magnotta was moved to a state prison, CBC's Nahlah Ayed reported.
German authorities won't question Magnotta about the crime itself, as it's a Canadian case.
Chief Supt. Stefan Redlich of the Berlin police told CBC News that Magnotta chose to be placed in solitary confinement rather than be held in a cell with other prisoners.
The prisoner ate dinner Monday night, slept well and had breakfast Tuesday morning without incident, he said.
Lin's torso was found inside a suitcase outside a Montreal apartment on May 29, the same day body parts addressed to the offices of the Conservative and Liberal parties in Ottawa were discovered.
Magnotta was identified as a suspect the following day.
Montreal police believe Lin, a 33-year-old university student, was killed sometime around the evening of May 24 or early May 25.
The video that apparently captured some of the act was posted to an online gore site on May 25 and circulated on the web for several days.
Police in Montreal confirmed to CBC News that they are investigating the owner of the website where a video allegedly depicting the killing was posted.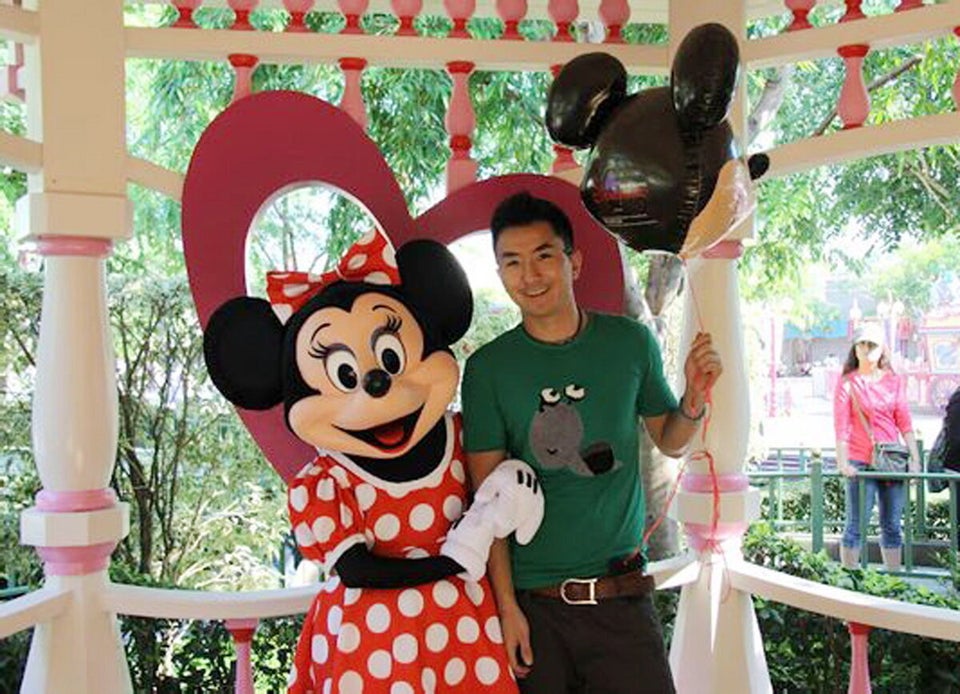 The Luka Rocco Magnotta Case