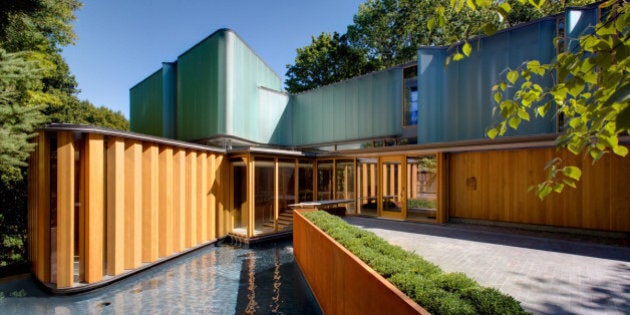 Shortage of single-family homes driving market up
Sinking loonie makes Canadian homes more affordable to foreigners
Probe into money laundering casts shadow on luxury market
UPDATE 2015-09-02:Re/Max has revised its estimate of luxury home sales in Greater Toronto, saying sales grew 61 per cent from last year. The real estate agency had earlier reported a 119 per cent increase in sales. This story has been edited to reflect the new numbers.
As Canada's economy cooled in the first half of 2015, the country's luxury housing market seriously heated up, with sales in Greater Toronto more than doubling in the first half of the year, Re/Max says in a new report.
There were 279 homes sold over $3 million in Greater Toronto in the first seven months of this year, up 61 per cent from the same period last year.
Greater Vancouver also saw a massive run-up in luxury sales, up 79 per cent in the first half of 2015. There were 572 sales in the $3-million-plus range this year, compared to 319 last year.
Sales rose in all of Canada's major luxury markets except Calgary, where the oil price collapse sent luxury home sales down 28 per cent. But despite that Re/Max says the luxury market there isn't seeing downward price pressure.
Just a few years ago, surveys like these would have defined a "luxury" home as costing $1 million or more. But with average detached home prices in both Toronto and Vancouver surpassing that number, the new Re/Max report identifies $3 million as the cutoff price for a luxury home in those cities. Calgary's luxury home sales are still measured starting at the $1-million mark.
In both Toronto and Vancouver, Re/Max attributes the spike in luxury sales to two things: A worsening shortage of single-family homes, and an influx of foreign investors. The report didn't offer an estimate for what percentage of luxury home buyers are foreign investors.
The issue of foreign investors has become a hot topic for some consumers, who worry money from abroad may be pricing locals out of the housing market. Petitions have popped up calling for restrictions on home purchases by foreigners.
Conservative Leader Stephen Harper recently brought the issue of foreign homeowners into the federal election campaign, pledging to spend $500,000 next year to collect data on foreign investors' role in the housing market. That was a move many economists called long overdue.
But this year, a new element has been added to the foreign-investor story: A declining Canadian dollar, which is making Canadian real estate more affordable for foreigners.
Evidence is mounting that foreign investors — for years a major (if not entirely understood) part of Vancouver's housing market — are now becoming a larger influence in Toronto as well.
Toronto developer Peter Freed recently said he's seeing more interest from foreign investors in the wake of of the loonie's decline. "It's been our best year ever in our 20-year history," he told the Globe and Mail.
Re/Max paints a picture of these foreign investors as people with local ties.
"These buyers, primarily from China, are typically families with children who are relocating to Canada to live. They've chosen Canada for its stable economy and high quality of life, and their real estate decisions are strongly influenced by proximity to good schools."
But evidence is mounting that some of the money flowing into Canada's real estate markets is illicit. According to a report in The Province, the federal government's financial intelligence unit, Fintrac, is investigating the possibility of money laundering in the Vancouver real estate market.
"We have significantly increased our examinations in the Vancouver area," a Fintrac official said in documents obtained by the newspaper. "Our compliance people are not happy."
It was revealed last year that China had created a loophole in its laws that allowed wealthy people to skirt strict limits on sending money abroad, and transfer their money overseas to buy real estate.
There are no estimates for how much foreign-investor money has come into Canada's real estate market, but there are estimates for the U.S., and the most recent ones showed a 30-per-cent spike in Chinese spending on U.S. real estate. Chinese buyers spent US$28.6 billion (C$37.7 billion) on U.S. homes in the 12 months ending in March.
Analysts are split on what China's stock market crash will mean for foreign investment in housing. Some say it will push more wealthy Chinese to send put their money in overseas houses, pushing prices up. Other say Chinese investors will have less cash and will invest less, pushing prices down.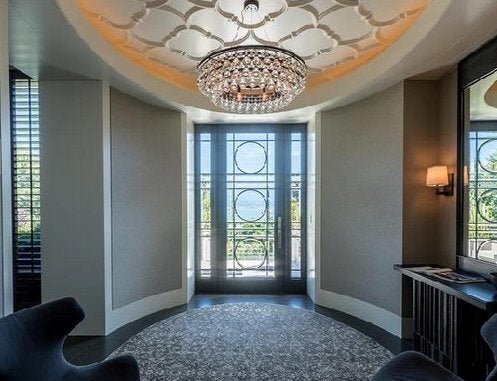 Most Expensive Houses in Canada, July 2015