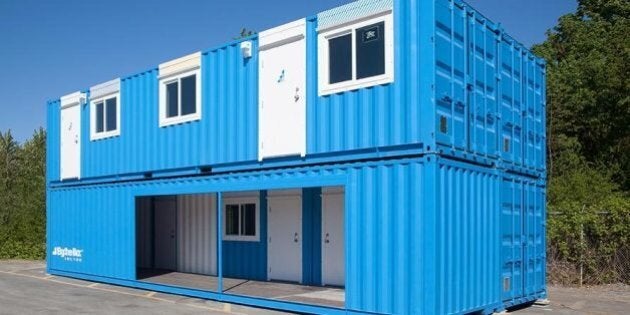 A B.C. modular home company has introduced what it's calling the "world's most luxury living quarters" for the province's LNG workers.
BigSteelBox, which is based in Kelowna, unveiled workcamps made from shipping containers that feature a flat screen TV, computer workstations, floor-to-ceiling windows, air-conditioning, and stainless steel appliances, said Business In Vancouver.
The 40 ft. units are stronger and more durable than stick-frame constructions and trailers, said the company. Each one has a starting cost of $120,000, according to BIV.
Story continues after slideshow: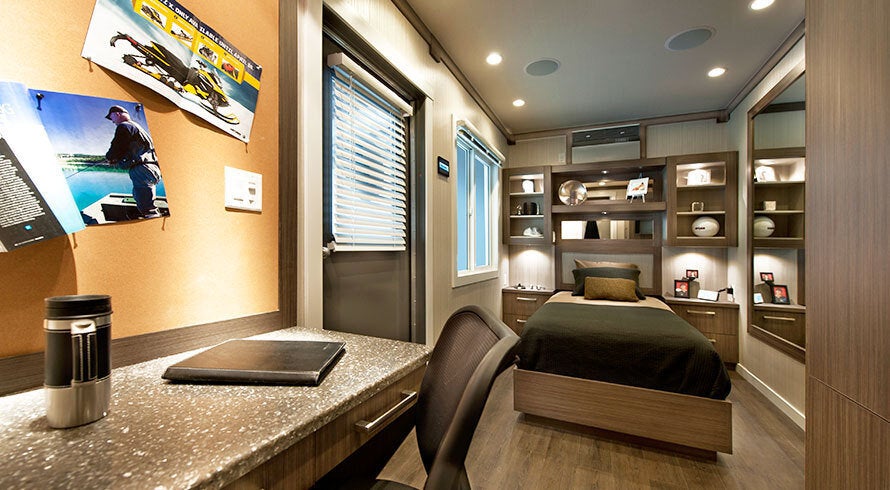 Luxury Shipping Container Workcamps
BigSteelBox announced Thursday that it's expanding to Northern B.C. via Kitimat and Prince Rupert to serve the thousands of workers expected for liquid natural gas projects.
Company president Devon Siebenga and B.C. Premier Christy Clark showcased the project at the 2014 International LNG in BC Conference in Vancouver on Wednesday. Clark touted BigSteelBox's expansion as an example of the "economic activity created by a new LNG industry."
Clark has made the LNG industry her Liberal party's primary economic focus. The government hopes to have one LNG plant up and running by 2015 and three in operation by 2020. It is believed that the proposed industry could create as many as 100,000 jobs.
With files from The Canadian Press
Like this article? Follow our Facebook page

Or follow us on Twitter