In about a month, Santa will be setting off on his sleigh to deliver toys to children all around the world. At least that's what many parents tell their children. But new advice published in the Lancet Psychiatry suggests that parents could be doing more harm than good by lying about Santa Claus.
According to psychologist Christopher Boyle, of the University of Exeter, U.K., and mental health researcher Kathy McKay, of the University of New England, Australia, lying to children about Saint Nick can undermine the trust in the parent-child relationship, with the pair commenting in their article that, "If they are capable of lying about something so special and magical, can they be relied upon to continue as the guardians of wisdom and truth?"
"All children will eventually find out they've been consistently lied to for years, and this might make them wonder what other lies they've been told," they added.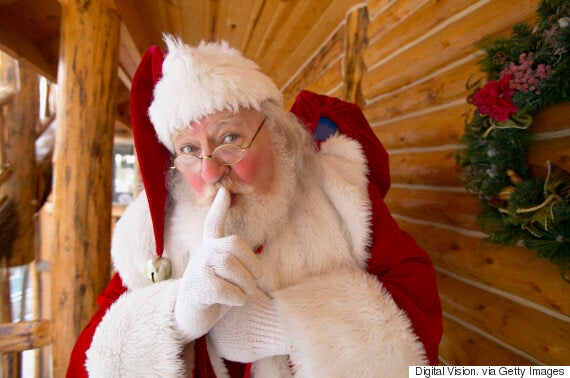 They also question the motives for lying to children, suggesting that rather than wanting to create a magical world for their kids parents may actually be creating that world for themselves.
"The persistence of fandom in stories like 'Harry Potter,' 'Star Wars' and 'Doctor Who' well into adulthood demonstrates this desire to briefly re-enter childhood," comments Dr. McKay.
"Many people may yearn for a time when imagination was accepted and encouraged, which may not be the case in adult life."
The pair also believe that the idea that Santa and his team of helpers knows what every child has been doing all year and judges them naughty or nice is actually rather terrifying, with Professor Boyle, also commenting, "The morality of making children believe in such myths has to be questioned."
However the authors did add that lying to children may sometimes be the right thing to do.
"An adult comforting a child and telling them that their recently deceased pet will go to a special place (animal heaven) is arguably nicer than telling graphic truths about its imminent re-entry into the carbon cycle," they write.
Popular in the Community