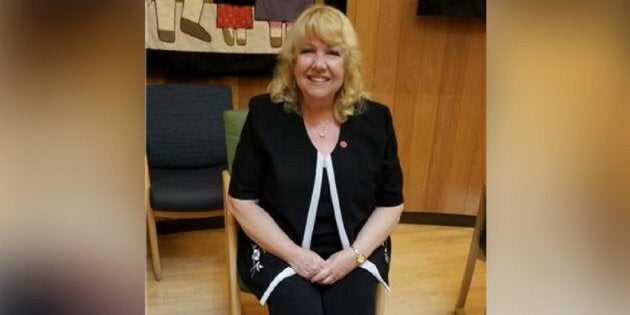 OTTAWA — Letters of support posted on Sen. Lynn Beyak's webpage backing controversial remarks she made last year about residential schools could warrant a human rights complaint, an Indigenous senator says.
"I'm at a loss for words," Dyck told HuffPost Canada Thursday. "It's deeply offensive. And hurtful."
"Racism will not be tolerated in the Conservative Caucus or Conservative Party of Canada," Scheer said in a statement.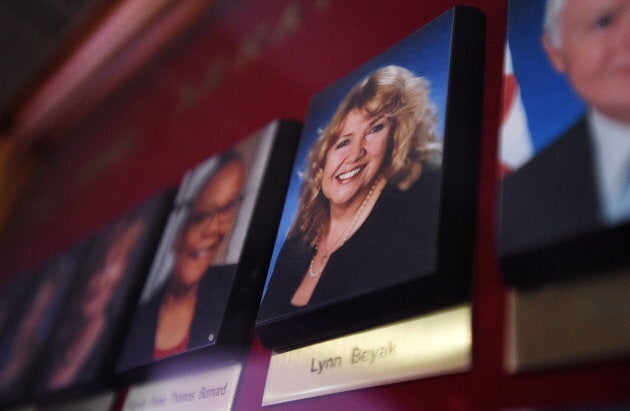 Dyck, a member of Saskatchewan's Gordon First Nation, is also chair of the standing Senate committee on Aboriginal Peoples. She was appointed to the Senate in 2005 by former prime minister Paul Martin.
Beyak is a senator from Ontario who was appointed to the upper chamber by former prime minister Stephen Harper in 2013.
Reports by Global News and The Walrus about the letters on Beyak's federally sponsored website have recharged critics who blasted her for saying in a Senate debate last March that the religious teachers of Canada's residential school system were "well-intentioned." Beyak also said at the time that not enough attention is drawn to positive stories from the era.
Tory senator claims 'avalanche' of support for views
But Beyak also found supporters — whose viewpoints found their way onto her Senate webpage. One endorsement praised the Ontario senator for being a "voice of truth and honesty."
Beyak writes on her website that she received "overwhelming support" after her March 7, 2017 speech. "I've discovered that numerous people, who actually read my remarks, sent an avalanche of support from across our great nation," she said.
One letter, dated April 5, 2017, written from a supporter named Hubert praises Beyak for her comments, saying "I feel that the First Nations people should be very grateful that there was such a service or system in place for their benefit."
Hubert continues: "There have been many people that have been educated by the Residential School systems, that had it not been for those school they probably would not be the doctors, nurses, teachers politicians that have greatly contributed to our current multicultural society that is enjoyed in Canada and in turn, are able to greatly assist their own people."
Watch: Conservative senator says positive residential school stories are 'unacknowledged'
It's a mind-boggling situation for Dyck to comprehend. If the same claims were made about the Jewish community on a similar forum, she said in reference to a point raised in The Walrus, it wouldn't be tolerated today, suggesting a double standard.
"So why are we tolerating it when it comes to Aboriginal people?" she asked. "And if the content can be perceived as motivating hate or be perceived as targeting mythologies, stereotypes about Aboriginal people, then she's responsible for that."
Approximately 150,000 Indigenous students were separated from their families and enrolled in the residential schools across the country from the 1870s to when the last school closed in 1996. The system institutionalized cultural assimilation and many children were physically and sexually abused in the schools.
Dyck said Beyak's chosen tact of promoting a discussion about the impact of residential schools, by putting out her views while not accepting interviews or debates, is a "cowardly way" to broach a sensitive topic as a senator.
"I don't think that's appropriate. People should challenge us if they don't believe what we think. And people do," Dyck said.
Beyak's office did not respond to multiple requests for comment over the past two days.
NDP MP calls Beyak a 'high-paid troll'
NDP MP Charlie Angus accused Beyak of "race-baiting" and being a "high-paid troll." He wondered if the Senate condones her views.
A Senate spokesperson told HuffPost the institution is only responsible for the content that appears on its official webpage, not what appears on Beyak or other senators' pages.
"It is important to note that all senators are responsible and accountable for the content that they or their staff may choose to post on their own individual websites," wrote Alison Korn in an email.
Individual senators are given a website template and it's up to them to choose what is published, Korn added. The sites typically include biographical information, pictures, speeches, and any Senate work their office wants to highlight.
"Senator Beyak's website at http://lynnbeyak.sencanada.ca/ is her personal website and she is therefore responsible for sharing content of her choosing on it," Korn said. "The Senate does offer limited website services such as templates and hosting to senators for their personal and individual use, as part of its toolkit of administrative resources available to all senators."