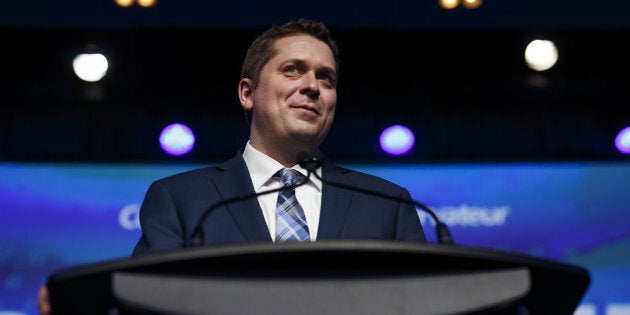 OTTAWA — A residential school survivor who met Sen. Lynn Beyak says he alerted top Conservatives of the senator's racist letters of support on her website months ago.
Garnet Angeconeb shared a copy of the Sept. 15, 2017 email with HuffPost Canada, which he sent to the government email addresses for Conservative Leader Andrew Scheer, and caucus leader in the Senate, Larry Smith.
"I have looked very closely at Senator Lynn Beyak's official Senate website. She sure has a long list of selected support letters and editorials stemming from last spring's media flare up," Angeconeb wrote.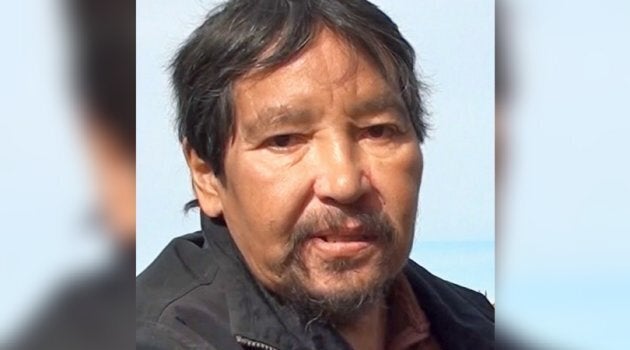 "To be fair and balanced, she should have also posted letters from the other point of view. But she obviously is not going to do that. This leads me to conclude that the senator is using a government issued website to promote her personal opinions which are not 'reflective' of her own political party."
The residential school survivor said he didn't receive a response from Scheer's or Smith's offices, which isn't uncommon when members of the public reach out to party leaders.
Angeconeb attended Pelican Lake Indian Residential School between 1963 and 1969. He is a member of the Lac Seul First Nation and was a part of a local truth and reconciliation group that welcomed the senator to Sioux Lookout, their northwestern Ontario community, in July. The group encouraged the senator to be more empathetic to Indigenous issues.
Months later, Beyak made new, inflammatory comments urging Indigenous people to trade treaty rights and status cards for Canadian citizenship.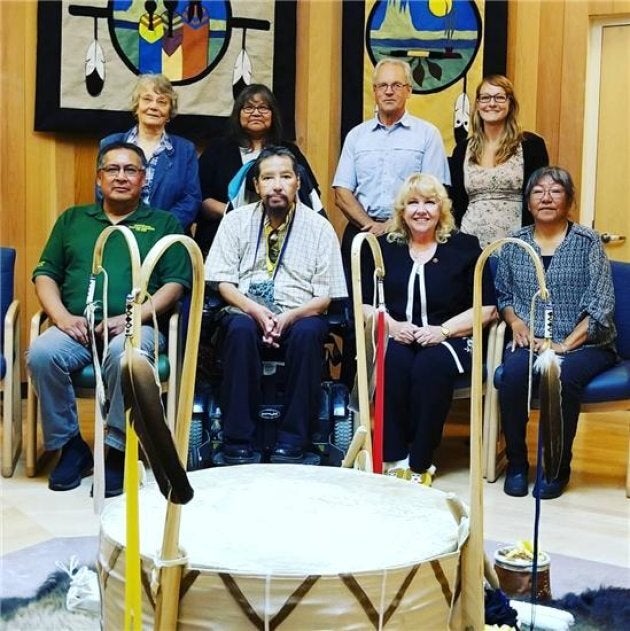 Approximately 100 letters were then posted on Beyak's Senate webpage between March and October. Recent media attention put them on the public's radar.
One of the letters posted on Beyak's webpage suggests Indigenous Canadians are lazy, saying: "I'm no anthropologist but it seems every opportunistic culture, subsistence hunter/gatherers seeks to get what they can for no effort. There is always a clash between industrial/organized farming culture that values effort as opposed to a culture that will sit and wait until the government gives them stuff."
Racism will not be tolerated in the Conservative Caucus or Conservative Party of Canada.Andrew Scheer
On Thursday evening, the Conservative leader issued a press release announcing that Beyak had been kicked out of caucus for refusing the remove the letter. In it, he said he learned of the approximately 100 letters of support days earlier on Jan. 2.
"Racism will not be tolerated in the Conservative Caucus or Conservative Party of Canada," Scheer said in the statement.
The Senate isn't responsible for the content individual senators share on their website. That kind of monitoring is up to the parties or independent senators group, if they choose to do so.
On Twitter, Scheer's director of media relations responded to criticism about the party's slow response by seemingly blaming a member of the public for being quiet about the letters.
On Friday, NDP MP Charlie Angus wrote a letter urging Prime Minister Justin Trudeau and the privy council to intervene in Beyak's case, saying the Ontario senator is unfit for public office.
"Imagine if a public official were using their office to attack minority groups or to deny the horrors of the Holocaust. Action would be swift," Angus wrote. "Similar swift resolve is needed in dealing with a campaign of obvious race-baiting."
The Timmins—James Bay MP accused Beyak of using Senate resources in a "spurious campaign of hateful misinformation."
In terms of resources, Senate spokeswoman Alison Korn told HuffPost each senator has an annual office budget of $222,480. That money is used at the senator's discretion on purchases including equipment, furniture, and office supplies.
Approximately 90 per cent of that budget is spent on staff salaries, according to Korn.
With 105 seats in the Senate, that rings up to a total of $23,360,400 for office expenditures each year.
With files from Emma Paling