Sen. Lynn Beyak is refusing to back down, even though the controversy surrounding her seems to snowball daily.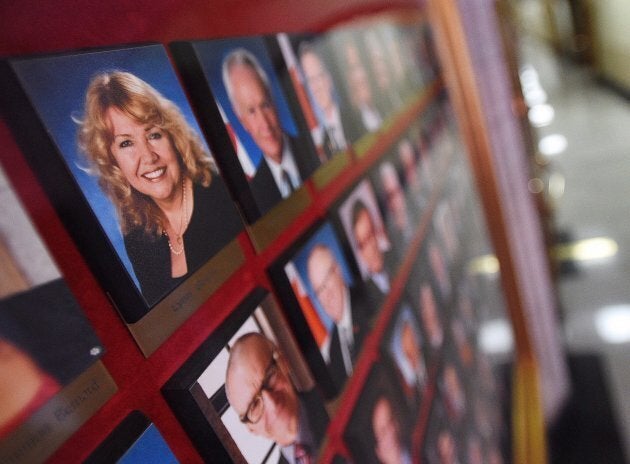 Rather than apologize, Beyak lashed out at Conservative leader Andrew Scheer and defended her supporters' comments as "free speech." She continues to maintain that she speaks for many people across the country and sadly, she's right. Her ignorance is typical.
I grew up in Cambridge, Ont. I'm a descendant of British settlers who arrived in Canada many generations ago. At family functions, at parties, and in living rooms, I've heard views like Beyak's expressed without hesitation.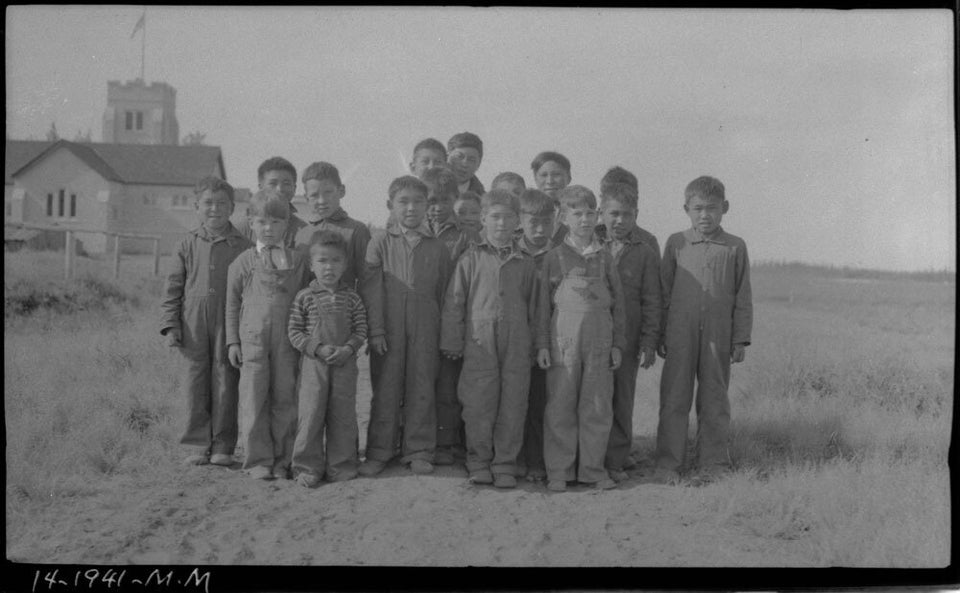 Residential Schools: A Photo History
I hear white Canadians express disgust that taxpayer money goes to First Nations, despite the fact that their residents are our fellow citizens and in some cases, annual payments were promised when treaties were signed. Oh yeah, and the idea that Indigenous people don't pay any tax is a fallacy.
I hear white Canadians decry band councils as inefficient and corrupt, despite the fact that it was our government that imposed band councils as part of the extremely racist, sexist, paternalistic policy called the Indian Act. Our government literally designed the system in order to keep Indigenous nations dependent.
It's not every day. It's not every person. But it is significant. Research proves just how common views like Beyak's are.
A 2016 study by the Environics Institute found that when asked for their impression of Indigenous peoples, 13 per cent of Canadians immediately said something negative or stereotypical, mentioning tax breaks, reliance on government "handouts" or saying they are lazy people who don't contribute to society.
It's not every day. It's not every person. But it is significant.
While it's positive that 26 per cent said their attitudes toward Indigenous people had improved over recent years, another 10 per cent reported that their attitude had gotten worse, citing "special treatment" from the government and ugly stereotypes about substance abuse and criminal behaviour.
Twenty-six per cent of respondents identified government policies as a major obstacle to achieving social and economic equality. An equal number blamed Indigenous people themselves.
These people aren't just respondents to a survey, they are our relatives, co-workers, neighbours, partners and friends. These opinions aren't only expressed in private, as anyone with social media can see.
As a news editor here at HuffPost Canada, I've seen comments on stories about Indigenous children that made me feel like throwing up. CBC News was forced to disable comments on all stories about Indigenous people, because so many were either "clearly hateful and vitriolic" or "hate disguised as ignorance." There are many Canadians who feel no shame in stating that Indigenous people deserve less.
Beyak was booted from the Conservative caucus for one particularly egregious statement, but about 100 other letters show troubling attitudes that Scheer took no issue with.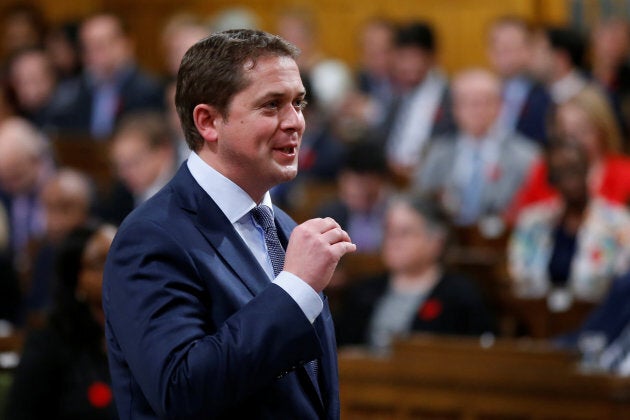 A supporter named Joanne dismissed Indigenous people's concerns as "chronic whining." Grace wrote that education at residential schools could have helped children overcome their "racial snobbishness." Eardley suggested that allegations of rampant sexual abuse at residential schools were fabricated by people who simply didn't want to follow rules.
Beyak proudly posted these statements as proof of her popularity. By only calling out one letter, Scheer gave the others his tacit approval. Clearly, the problem goes beyond one willfully ignorant senator.
Other politicians have also expressed aggressive and ahistorical views on Indigenous people. Two of Scheers fellow candidates in the Conservative leadership race, Kellie Leitch and Steven Blaney, flaunted cruel positions in the hope of winning votes. Leitch said that she would abolish the Indian Act without consulting any Indigenous people because "every Canadian should be treated the same." Blaney said he would dismantle all First Nations reserves for their members' own good.
The fact that politicians feel comfortable painting Indigenous people as entitled and incompetent shows how willing Canadians are to accept those points of view.
Beyak is not an outlier. She's simply regurgitating the myths that millions of Canadians have been fed for their entire lives. If Scheer thinks the racism in his party is confined to Beyak's website, he's wrong. If Canadians think her views are an anomaly, they're wrong.
Anti-Indigenous racism lurks in every corner of Canadian society. Recognizing that is the first step towards change.
Follow HuffPost Canada Blogs on Facebook