A non-binding motion condemning Islamophobia and all forms of religious discrimination has easily passed the House of Commons.
M-103, tabled by Liberal backbencher Iqra Khalid in December, passed by a vote of 201-91 Thursday. Prime Minister Justin Trudeau was not in the House to vote.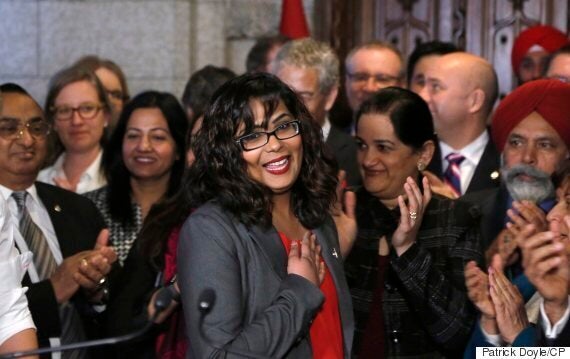 Though largely symbolic, the motion has proven to be deeply divisive and has become a hot topic in the Conservative leadership race.
Michael Chong was the only Tory leadership contender to vote in favour of the motion and received applause from Liberals once he rose from his seat. Tory MP Bruce Stanton also voted for the motion.
Maxime Bernier, Andrew Scheer, Kellie Leitch, Steven Blaney, Brad Trost, and Erin O'Toole voted against M-103. Lisa Raitt and Deepak Obhrai were not in the House to vote one way or the other.
Bloc Quebecois MPs voted against the motion, while New Democrats voted in favour.
Some Tories have argued that since M-103 does not define Islamophobia, it could be a first step to restricting criticism of Islam. Others have argued it favours one religion over others.
Alternative Tory motion shot down
It has also been the subject of wild innuendo from right-wing websites in Canada and the United States who have presented M-103 as a piece of legislation and, most outrageously, suggested it will somehow lead to sharia law in Canada.
An alternative Tory motion condemning discrimination against Muslims, Jewish people, Christians, Sikhs, Hindus and other religious groups was defeated by Liberals last month. The Tory motion did not include the word Islamophobia, leading Liberals to charge that Tories were attempting to "water down" the very purpose of the motion.
M-103 calls on the Commons heritage committee to study ways to reduce religious discrimination and systemic racism.
After the vote, Leitch took to Twitter to say she will fight Liberals "as they try to make this motion into legislation."
While Scheer released a short clip of him voting against the motion.
The full text of the motion can be read below.
Systemic racism and religious discrimination

That, in the opinion of the House, the government should: (a) recognize the need to quell the increasing public climate of hate and fear; (b) condemn Islamophobia and all forms of systemic racism and religious discrimination and take note of House of Commons' petition e-411 and the issues raised by it; and (c) request that the Standing Committee on Canadian Heritage undertake a study on how the government could (i) develop a whole-of-government approach to reducing or eliminating systemic racism and religious discrimination including Islamophobia, in Canada, while ensuring a community-centered focus with a holistic response through evidence-based policy-making, (ii) collect data to contextualize hate crime reports and to conduct needs assessments for impacted communities, and that the Committee should present its findings and recommendations to the House no later than 240 calendar days from the adoption of this motion, provided that in its report, the Committee should make recommendations that the government may use to better reflect the enshrined rights and freedoms in the Constitution Acts, including the Canadian Charter of Rights and Freedoms.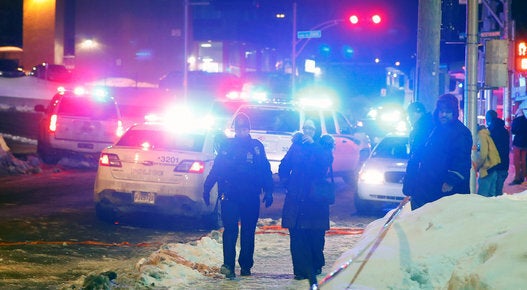 Terrorist Attack Shooting At Quebec City Mosque