Political battle lines have been drawn over the specific definition of Islamophobia, even though the House of Commons unanimously agreed last October to condemn it in "all forms."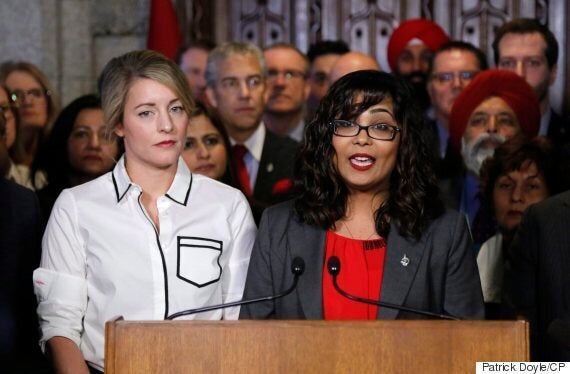 "Let's talk about Islamophobia and the troubling rise in hate crimes against the Muslim community across the country," Joly said. "It is real. It can be defined and it has no place in Canada."
M-103, debated this week, asks the government to condemn Islamophobia and all other kinds of "systemic racism and religious discrimination." If it passes, the Commons heritage committee will be asked to study the issue and develop strategies to tackle the scourge.
Prominent Tories — including most leadership candidates — have raised concerns the non-binding motion could be the first step in suppressing fair debate about aspects of Islam, including the niqab, because it does not define Islamophobia.
On Thursday, Tories tabled a new motion scrubbing any reference to the term. It urges the House to condemn "all forms of systemic racism, religious intolerance, and discrimination of Muslims, Jews, Christians, Sikhs, Hindus, and other religious communities.''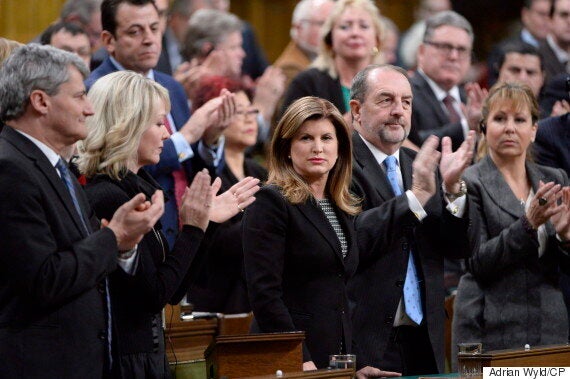 Liberals have made clear they will not accept that change, saying it is akin to watering down the very purpose of M-103. Interim Tory Leader Rona Ambrose has accused Liberals of playing "partisan politics."
Liberal MP Bob Bratina noted in question period Thursday that police-reported hate crimes against Muslims doubled between 2012 and 2015, "reaffirming the need for this House to take a stand against Islamophobia." He also referenced an arson attack on a mosque in his city of Hamilton last September.
"While some members of this House would like to believe that by not naming it the problem the ceases to exist, we know that is not true," Bratina said.
He asked Joly why it is important to call Islamophobia by its name. She responded that "words matter."
The first step to countering the hate and fear directed toward Muslims is to recognize them in the first place, Joly said. Her remarks yielded a standing ovation from Liberals as those on the Tory bench looked on.
"Let's talk about Islamophobia and the troubling rise in hate crimes against the Muslim community across the country."
Though Conservative leadership hopeful Michael Chong has said he will vote for M-103, he appears offside with numerous members of caucus.
In debate, Tory MPs have said that the Liberal motion could spark confusion. David Anderson, his party's critic for religious freedom, said Wednesday that while some use the term to describe "serious acts of hostility," others apply it for "every critique and every act against Islam."
"I know every member in this Parliament has heard from their constituents who are asking such questions as: 'Is the term meant to inform us or intimidate us? Does it encourage free speech or is it shutting it down?' We cannot answer those questions because we do not know what is meant in the motion," Anderson said.
Joly told reporters this week that Islamophobia can be defined as the "discrimination of Muslim people and people who are of Muslim faith."
During debate in the House Thursday, Khalid called out Tories directly.
"I am appalled by the cynical, divisive tactics on the Conservative side to try to start a fake frenzy on the word ''Islamophobia,' instead of tackling the issue at hand," she said.
Khalid, who was born in Pakistan and immigrated to Canada from England, also shared in graphic detail the profanity and abuse she has received online since introducing this motion.
She said the remarks only strengthen her resolve and exemplify why the motion should pass.
Systemic racism and religious discrimination

That, in the opinion of the House, the government should: (a) recognize the need to quell the increasing public climate of hate and fear; (b) condemn Islamophobia and all forms of systemic racism and religious discrimination and take note of House of Commons' petition e-411 and the issues raised by it; and (c) request that the Standing Committee on Canadian Heritage undertake a study on how the government could (i) develop a whole-of-government approach to reducing or eliminating systemic racism and religious discrimination including Islamophobia, in Canada, while ensuring a community-centered focus with a holistic response through evidence-based policy-making, (ii) collect data to contextualize hate crime reports and to conduct needs assessments for impacted communities, and that the Committee should present its findings and recommendations to the House no later than 240 calendar days from the adoption of this motion, provided that in its report, the Committee should make recommendations that the government may use to better reflect the enshrined rights and freedoms in the Constitution Acts, including the Canadian Charter of Rights and Freedoms.
With files from The Canadian Press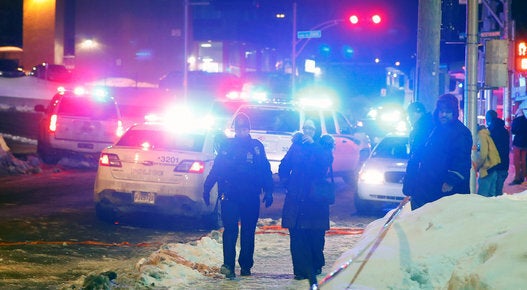 Terrorist Attack Shooting At Quebec City Mosque