A Vancouver marketing company that sells real estate projects has apologized for deceiving local media by presenting two employees as condo investors.
Mac Marketing Solutions provided CBC News and B.C. CTV with opportunities to interview two sisters whose parents were arriving from China to help buy a condo during the Lunar New Year.
The interviews were to highlight an apparent spike in condo sales around that time of year.
"Chinese New Year is indeed a busy time across many of our communities. Last year at Maddox, we experienced increased sales volume during our Chinese New Year efforts and this year have already sold a number of homes with several more expected. We do admit we should have been more transparent about the fact that a MAC Marketing Solutions employee was included in this story."
On Thursday, Cameron McNeill, the head of MAC Marketing Solutions, apologized publicly for the incident but said he's not sure how it happened because he was out of town at the time.
"We were busy and I don't know if the girls were put up to it, or just put on the spot, or if it happened spontaneously. Regardless, it was wrong and I take full responsibility," he told The Globe and Mail.
The Real Estate Council of B.C. says it is investigating both MAC and McNeill, who could face fines of up to $25,000 for alleged false or misleading advertising, reported CBC News.
People posting on MAC's Facebook page on Thursday were not impressed.
"Mac has admitted to perpetrating a fraud on both CBC and CTV news as well as their viewing public in conjunction to a condo development they are marketing," posted Chris Bullard.
"They represented one of their employees as an out of town Asian buyer to fuel their marketing hype of the non-existent Asian real-estate invasion in Vancouver. The management of this company has no ethics and deserves to be drummed out of the business. I'm urging the authorities to charge them with fraud."
Three-quarters of people who buy condos in Metro Vancouver for investment purposes are from that area, while three per cent are from the U.S. and two per cent are from other countries, reported The Globe and Mail citing statistics from the Landcor Data Corporation.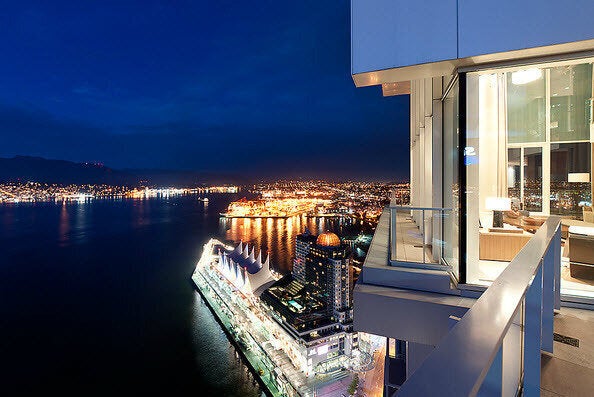 B.C.'s Most Expensive Condos (December 2012)