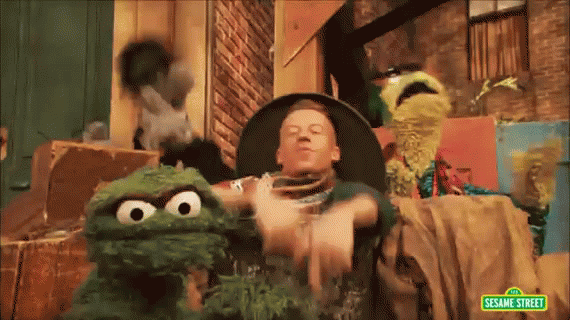 "I'm gonna pop some trash. Only got seven bags in my trash can. I-I-I'm shopping, looking for some rubbish, this is gross and awesome."
Macklemore is that latest music star to find out how to get, how to get to Sesame Street. The Grammy-winning Seattle rapper performed a, shall we say, dirty remake of "Thrift Shop " with Oscar and his grouches. The performance is indeed both gross and awesome, and Mack finds himself in good company.
Watch the video below, and then click through to find more amazing Sesame Street musical guests ranging from Johnny Cash, Stevie Wonder and Paul Simon to Feist, R.E.M. and Katy Perry. Oh, and the Herbie Hancock video is particularly genius.