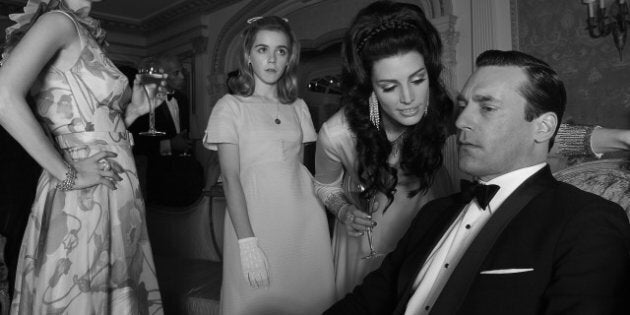 It feels like forever since we saw the last season of "Mad Men" -- all the darkness, the sadness and the residual sorrow over Lane's suicide still seem to resonate.
Rest easy, "Mad Men" fans, we have less than two months to wait! "Mad Men" Season 6 will be returning to AMC (both in Canada and the U.S.) on Sunday, April 7 at 9 p.m. EST/PST for a juicy 2-hour premiere. The following week, "Mad Men" returns to its regular 10 p.m. slot. Interestingly, leading man Jon Hamm directs the second episode. (Castmate John Slattery is on tap to direct at least two episodes of Season 6.)
In addition, there will be a time jump between seasons. Though Weiner hasn't confirmed just how long a time jump, expect to see the "Mad Men" cast thrust well into the 1960s.
"With the shadow of the show ending -- and with the world in the state that it's in, which is far more important than the show -- the writers and the actors and I have been able to get into a groove about a season that may be accidentally relevant just because it was in our minds," he told Entertainment Weekly. "We've been taking advantage of the 26 episodes we have left to do all the things that we've wanted to do, and so far I think that the audience is in for quite a ride."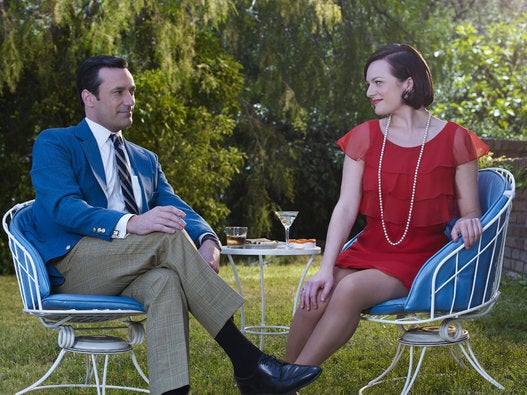 "Mad Men" Season 6 and 7
Popular in the Community