Call the firemen 'cause Madonna's 2015 Grammys outfit is all kinds of hot!
On Sunday, Feb. 8, the pop superstar rocked the red carpet wearing a look that channeled her inner dominatrix a la "Fifty Shades of Grey." (Which, by the way, comes out this week.)
The 56-year-old "Living for Love" songstress sported an all-black ensemble that featured a plunging corset, a lace-and-leather skirt with pink details and embellished shoulder pads.
Madge styled her ensemble with a matching fascinator with a veil, elbow-length gloves a la Amal Clooney and knee-high leather boots.
And, um, look at this back:
Our only question is: where's the whip?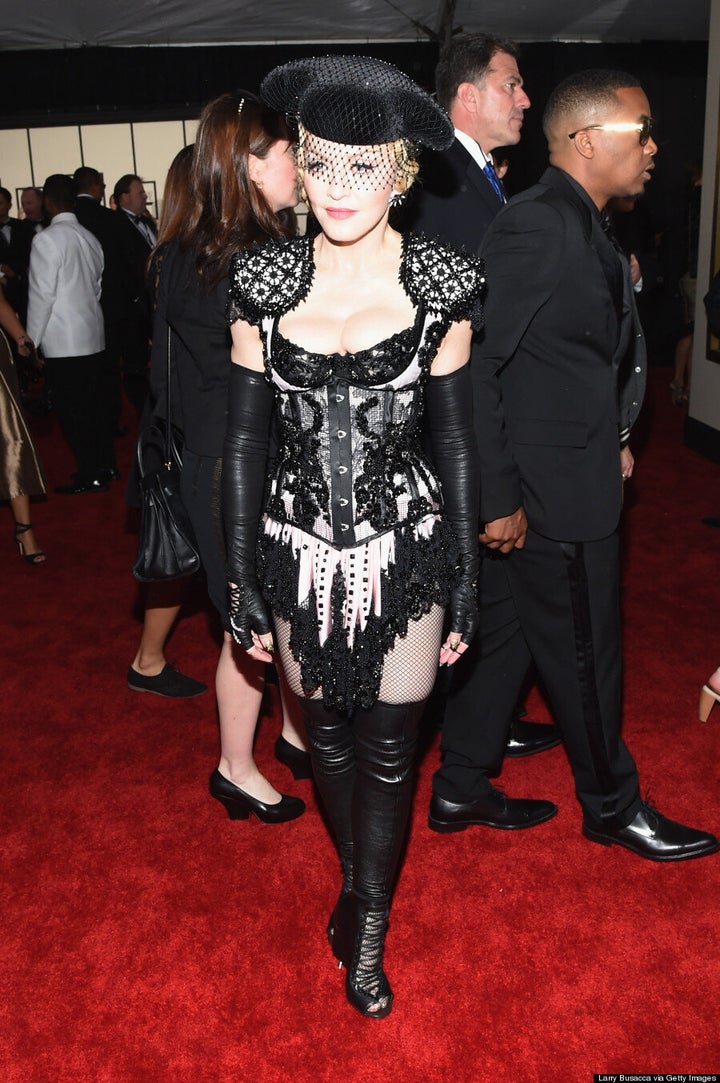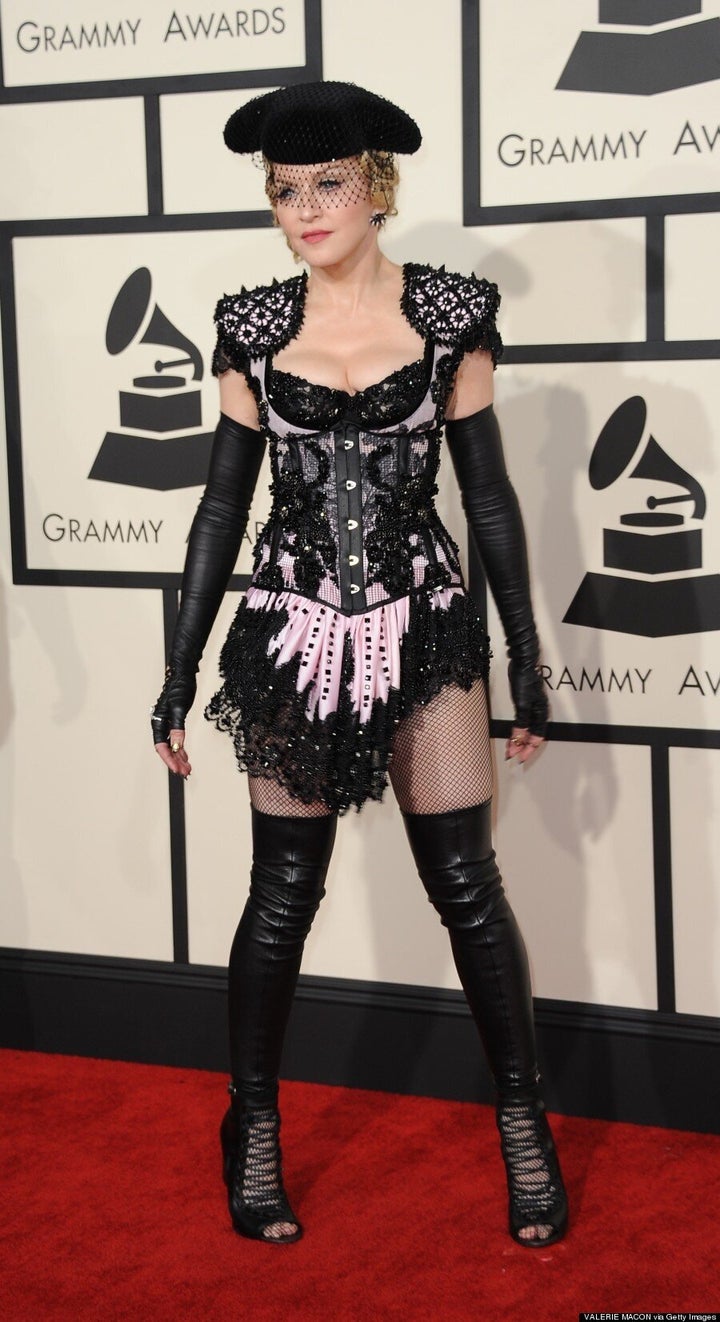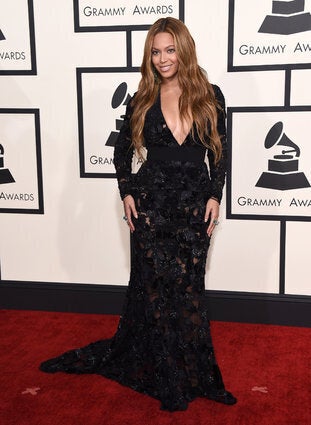 Grammy Awards 2015 Red Carpet