If you're a Drake or Madonna fan, or scrolled through your Facebook feed this a.m., you've probably heard the news that the 56-year-old singer laid a huge smooch on the Canadian rapper during Coachella.
Drake, who was performing "Madonna," from his recent mix tape, had the legendary pop star to join him on stage as she sang verses from "Human Nature," "Hung Up" and "Bitch I'm Madonna."
Choreographed or not (but we definitely think it was staged), the kiss threw off a lot of people online. Several images and video of the kiss shows Drake initially holding onto Madonna's head, but then after an awkward struggle and repulsed look, he said "Holy shit, what the f**k just happened there," and laughed it off.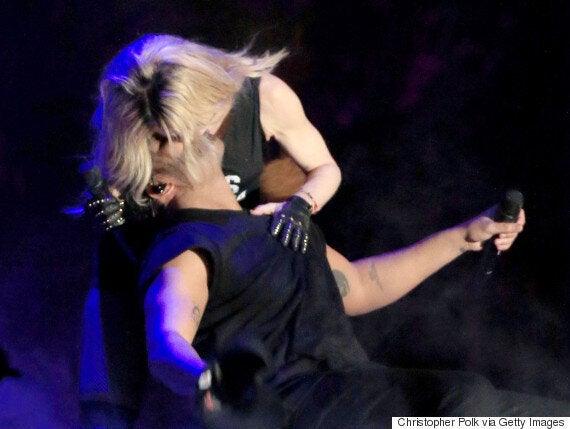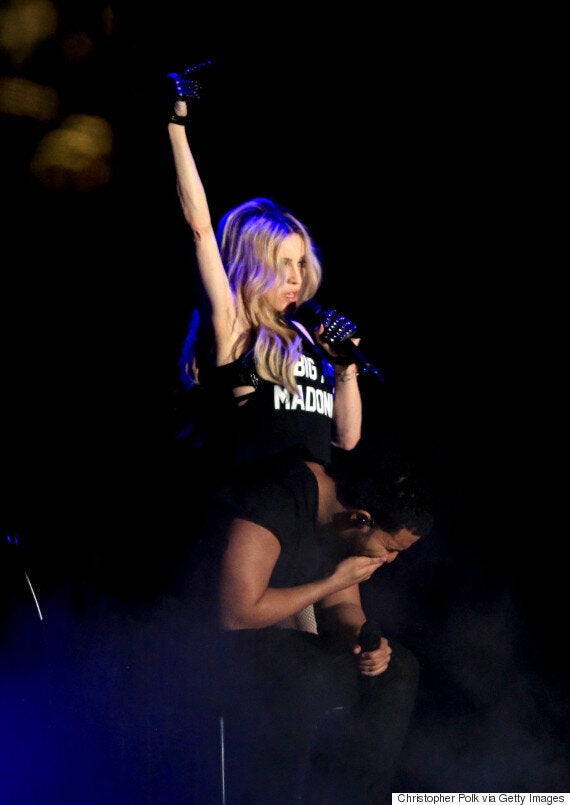 "Madonna is 56. She's doing what she loves. She's vital and creative. She's a legend that's blazed a trail for every other artist who has and will come after her. We should all be so lucky at ANY age to live a life like her's."
So what does Madge have to think about all this? Well, this was she posted on Instagram this morning.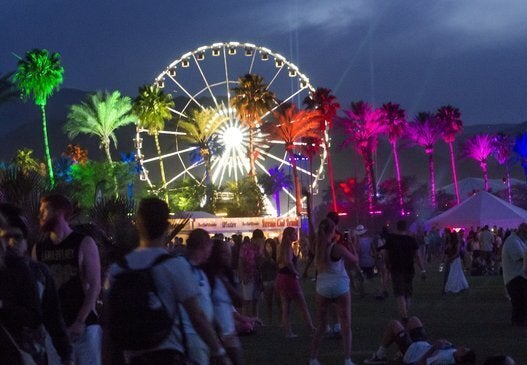 Coachella 2015