Just when you thought you've heard about every weird beauty mask on the market (hey, what's up hello bird poop, placenta and animal sheet masks!), there comes a new skin care must-have that has us asking, "how does that even work?!" And we immediately needed to get our hands on.
Guys, get ready to add one bizarre ingredient to your skincare arsenal ... magnets!
In the video above, HuffPost Canada Style editors Madelyn Chung and Monika Markovinovic try out Dr. Brandt's Magnetight Age-Defier Mask, the iron-based mask that has the beauty world obsessed.
The anti-aging thick, grey cream is filled with magnetic properties to reduce fine line and wrinkles. It comes with a small magnet that's used to wipe off the mask, leaving you with illuminated and dewy skin.
Side note from the HuffPost Canada Style Team: that little magnet is super powerful, and we advise wrapping it up in tissue, like the instructions say, to avoid getting the mask stuck to the tool! But seriously, the mask comes off like magic.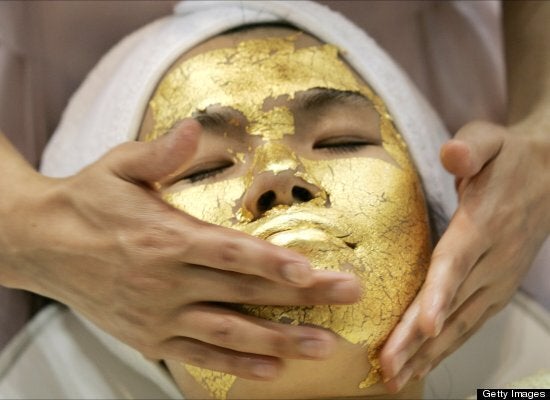 Seriously Weird Beauty Treatments